I've recently started yoga. More specifically, I've taken the plunge into hot yoga. Even more specifically than that,
One Hot Yoga
. And I love it. The 37 degree temperature, while challenging, is a great way to escape this winter chill and forces you to place true focus in your breathing. The instructors push you to your limits and muscles I didn't even know I had ache on breathing the following day. However that rush, those endorphins, after an hour of movement, mindfulness and self reflection compare to none. To ensure you get the most out of your yoga practice, one is encouraged not to eat for 2 hours beforehand. That's fine until, as you walk out of the studio, a serious case of the hangries developing. There's only one really good way to fix this and that's finding a cafe that will serve you delicious, wholesome food tucked away in the back streets of Fitzroy. In all truthfulness, the best way to treat this hangry is a visit to Breakfast Thieves.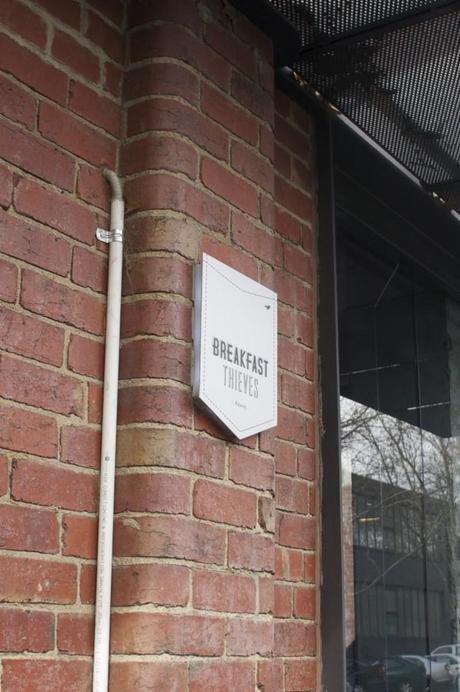 Breakfast Thieves
www.breakfastthieves.com.au
420 Gore St Fitzroy
03 9416 4884

While definitely not somewhere you'd accidentally wander past, these bandits are worth whipping out the map for. Tree lined streets host a modern, high ceilinged little cafe; a warehouse vibe extends from the concrete floors to the high-stooled bench seating. Bags of STREAT beans, Calmer Sutra chai and white chocolate Nutella lamingtons tease you from behind counters and glass windows.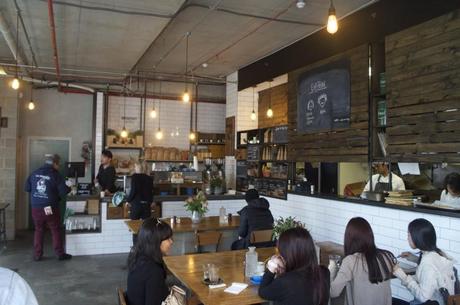 Coffees are prompt and strong, the long black providing the bite my poor muscles needed after being stretched, pulled and extended in every which. The food menu is brief though a bit more extensive if you make it to lunch. Despite mainly sticking to breakfast favourites, little quirks do make you look twice as do their titles (like Spanish Gypsy Dance or Thieves on the Run).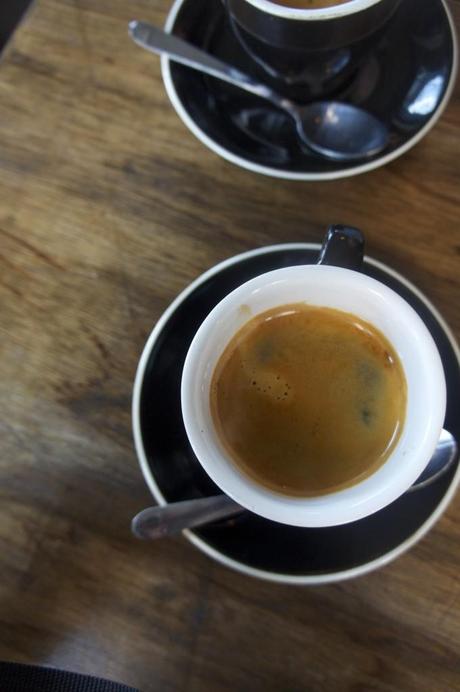 Mine was entitled The Leprechaun, and if that isn't enough of a reason for an order then just the sound of it surely would be. Imagine silky smooth avocado spiked with yuzu, crispy yet light pillows of corn fritter, hearty grilled Brussels sprouts, rich perfectly poached eggs scattered with juicy bursts of pomegranate seeds. Breakfast Thieves have found the pot of gold at the end of the breakfast rainbow for this one; an interesting and inspired dish.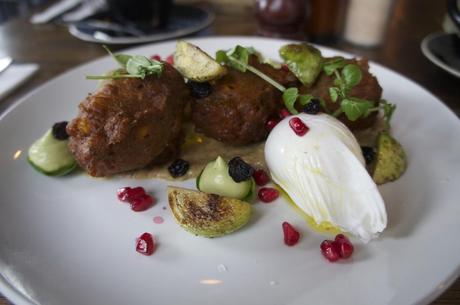 For something with a little less green and a little more meat, you could always go with the Botak Chin burger. The pork belly is sweet, sticky and juicy and is served aside all the favorite Asian flavours: pickled vegetables and sesame. The brioche bun adds to the sweetness while thrice cooked fries aid to offset this.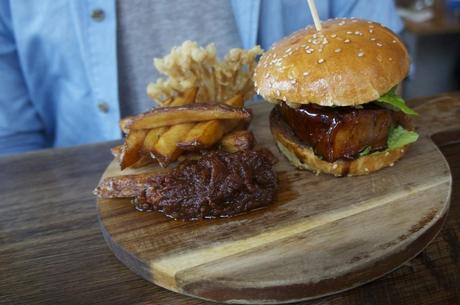 As I watched more and more dishes emerge from the kitchen, as well as my own, it was clear to me that the finesse and quality of the food well surpassed the description on the menu and I was pleasantly surprised. Despite it's tucked away location, I can imagine Breakfast Thieves would be quite busy in peak periods. Better get there early to steal your breakfast back!