We all own that one bottle, waiting for the special occasion that never seems to happen. Well, tomorrow night create the occasion for yourself.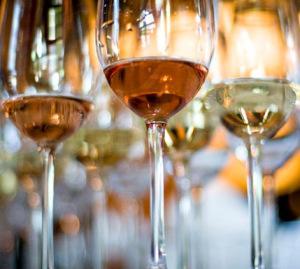 The last Saturday in February is Open That Bottle Night (OTBN). The event was created in 2000 by Wall Street Journal wine columnists Dorothy J. Gaiter and John Brecher. They wrote, "Whether it's the only bottle in the house or one bottle among thousands, just about all wine lovers have that very special wine that they always mean to open, but never do." Clearly it was past time to change that. Since its inception, OTBN has become a world-wide celebration of friends, family, and memories.
The wine you open doesn't have to be expensive and doesn't have to be on anybody's Top 10 or even Top 100 list. Maybe it reminds you of an event, a really great day, a job promotion, or some private special moment in your life. Or perhaps it will be the wine with which you want to begin a new tradition of celebrating.
I'm not sure yet what I'll open tomorrow, but I'll be sure and post once I do! Meanwhile, do share in the comments what wine you're drinking for Open That Bottle Night…."
PS – It's also Purim. There's even a religious reason to get drunk!