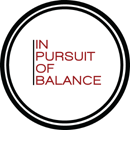 In honor of IPOB today, a post of mine from the Wayback Machine:
Monday I was back at RN74 for another fabulous tasting. From the booklet, "The purpose of this event is to promote dialogue around the meaning and relevance of balance in California Pinot Noir. In Pursuit of Balance was created by Rajat Parr of Michael Mina and RN74 and Jasmine Hirsch of Hirsch Vineyards to promote wineries who are striving to produce balanced pinot noir in California."
I'd say it worked – the public tasting was packed full of people happily enjoying our local wine delights. Many CA winemakers were there, each pouring several examples. Some comments on my tasting:
(N.B. – If I make no comments it's because I didn't taste, not because I didn't enjoy.)
Alta Maria
Au Bon Climat
Calera - They started in the 1970s, and planted their grapes up the mountain east of Salinas, looking for limestone. All their wines show great minerality, and were nice and complex. I plan to make a trip there so I can taste the wines they didn't bring to this tasting….
Ceritas - They say the make their wines to age, and the three I tasted support that. The 2007 (their 1st vintage) has lots of ripe fruit. The 2008 has a beautiful nose and also plenty of fruit. The 2009, bottled only 3 weeks ago, smelled a bit "ethanol" and has high acid. I trust it will age well, based on the two older vintages they were pouring.
Chanin - Their 2008 "Bien Nacido Vineyard" is the first from that vineyard. It has a smooth, silky finish. I'm looking forward to more!
Cobb - I fully enjoyed all three of their wines – they were smooth and complex. Sadly, they're also out of my budget. *sigh*
Copain - I just received my spring allocation from them, and this tasting was a great preview of the next one. I've been a fan of theirs for a while. In fact, I'm bringing their wines as gifts to European friends.
Evening Land
Faila
Flowers
Freestone - Winner for Worst Note. "Late. Drunk. Yum."
Greg Linn Wines
Hirsch - Interestingly, theirs was the only 2009 I preferred to their 2007 (which I also liked). Because of that, I'm interested to see where the wine goes over the next couple of years.
Kutch
LIOCO
Littorai - Oops. Poor notes. "Lovely, sophisticated. 2007 favorite."
Miura
Mount Eden
Native9 - Un-fined, un-filtered. The 2009 has especially great potential. It'll be released in the autumn, and I'm looking forward to seeing how it turns out.
Peay - Let's just say that I'm impatiently awaiting my allocation. And that if you don't have any coming, I feel bad for you.
Sandhi - What can't Raj do? I've been a fan of his Syrah since I first drank it last year. This week I fell for his Pinot. Which reminds me, Raj – how about a Syrah tasting next?
Soliste - Points for being the only winery pouring a rosé. 2010 Rosé de Pinot Noir – it was fruity and dry, just the way I like it. Not to slight their reds, but pink wine makes me smile. There reds are slightly out of my budget, but if I had the money I'd want them. Towards the end of the evening, they also poured their Syrah "under the table". Wow.
Tyler
Wind Gap - These folks are old-school. Not only are all their vines organic, they're dry farmed and crushed *by foot*. Even if I didn't enjoy the wines (100% whole cluster gave them sort of a smoky taste), I'd kinda want to get on their mailing list just so I can play with actual stomping!
What impressed me overall is that whilst not every wine I drank was to my taste, all of them were well made. What frustrated me is the number of wineries that told me they don't sell retail. C'mon! This was a public tasting! Don't be such teases!
Also, I had the fun of meeting in person people I'd seen at tastings, follow on Twitter, or read their blogs.