Hi there !! how is your mid week coming along ?? I am just chilling at home and preparing for the upcoming group discussions and interviews that are held for the entry in every MBA college.
I believe in giving a 2-3 day break to my nails after every week because your nails need to breathe and absorb moisture from the air


Some tips to keep your nails healthy:


1. Never bite your nails, you intake bacteria and also your nails become brittle and dehydrated
2. wear rubber cloth or gloves whenever you do house work or wash dishes
3. Include egg and milk in your diet, they are essential for strong nails
4. Apply vitamin E oil to your nails as often as possible to make your cuticles soft, reduce discoloration and make your nails stronger
5. avoid polish removers with acetone and alcohol
Now with that said, lets come to today's manicure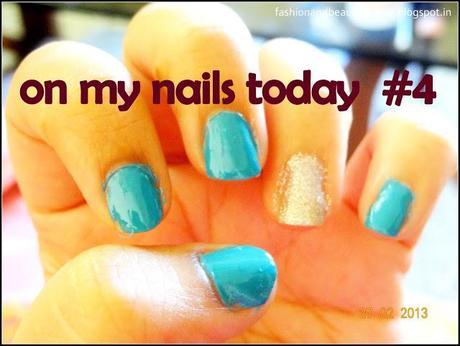 I did a turquoise on all my fingers and three coats of maybelline glitter polish on the ring finger. It feels really springish, sexy and elegant at the same time. As I am not that big on nail arts, I decided why not do something different yet easy !


These are the polishes I used

.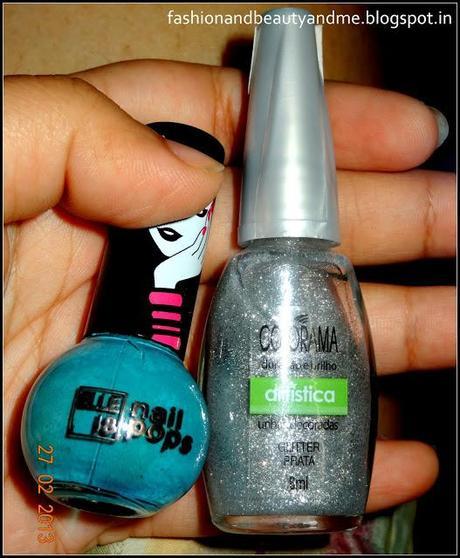 Maybelline coloroma nail paint in "glitter prata"
Elle18 nail pops in the shade no. 53
I did not want to use this glitter as I wanted a metallic glitter that should be almost opaque, like with very fine glitter particles, if you find such nail polish please comment below..
Here are some more pictures of the manicure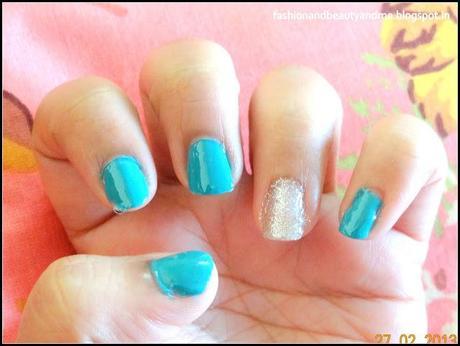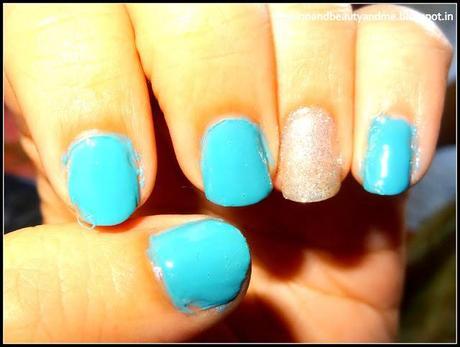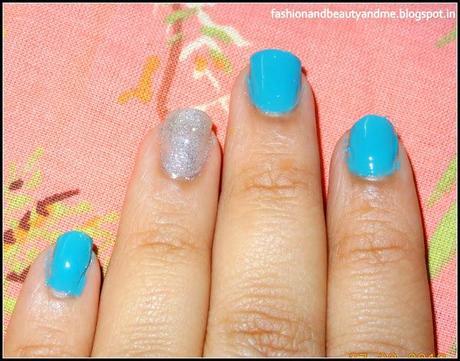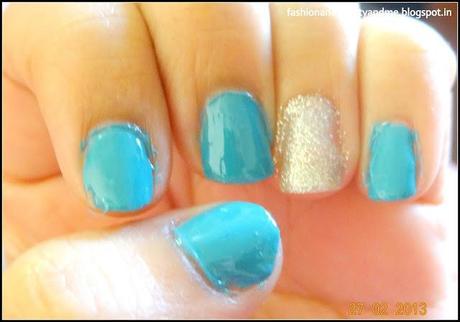 hope you like this easy manicure 
and do let me know if you try this combination
till the next post
xoxo prayati
you can see my earlier nail posts
HERE, HERE and HERE