Hi Peeps !! This is kind of my last haul before I move to Mysore...I went to the Mac store today...and to my horror, almost the entire archie's girls selection was sold out....the products that were left were mostly pigments, nail paints and a very pale blush....so...I decided to get just one Lip Glass from the collection and went on to buy an eyeshadow which was in my wishlist for the longest time possible...so I am kind of happy with what I got today...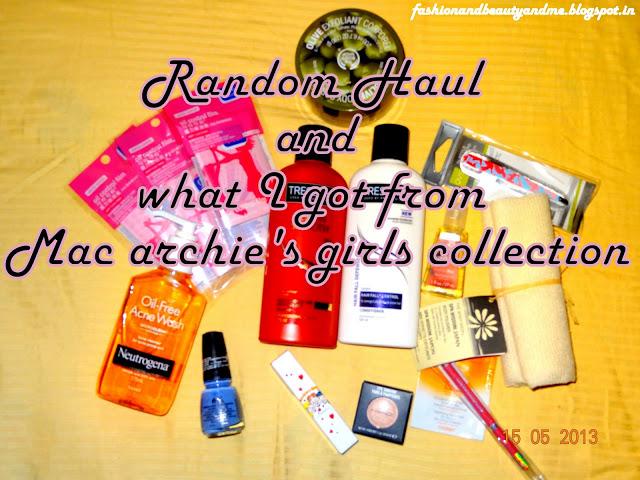 1. Mac eye shadow in "All that glitters" INR 950
Beautiful  shimmery brown shade....that would be perfect as a highlighter or an over all lid color
2. Mac archie's colllection  lip glass in "summer sweetheart" INR 1100
Its a nude peachy color...and I was looking for something like this for everyday use since a long time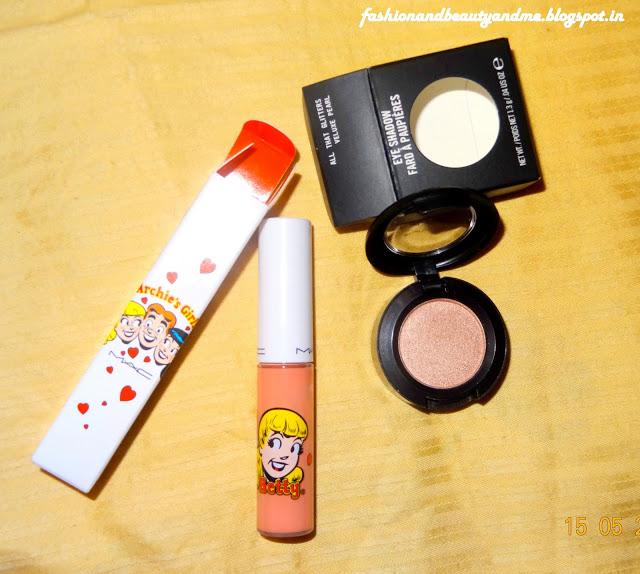 3. China Glaze nail paint "secret peri-wink-le" INR 500
Beautiful lilac color which is almost comparable to O.P.I."your'e such a boudapest"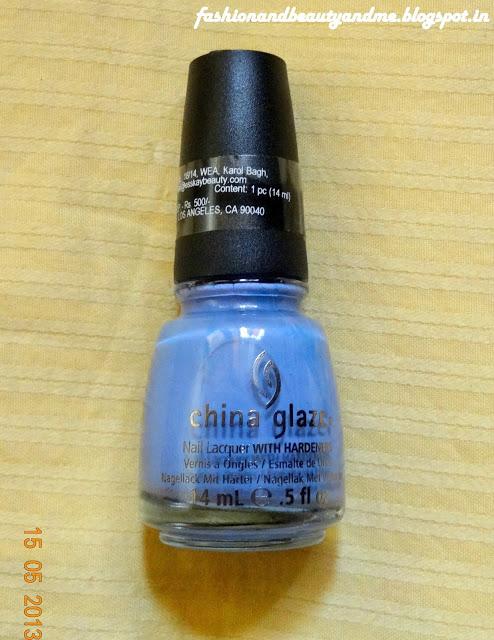 4. Clean & Clear oil blotting sheets INR 99 each
these are my life...and I cannot go to Mysore without stocking up on these
I also got a sample of Vichy mattifying sunscreen SPF 5O, which I am excited to use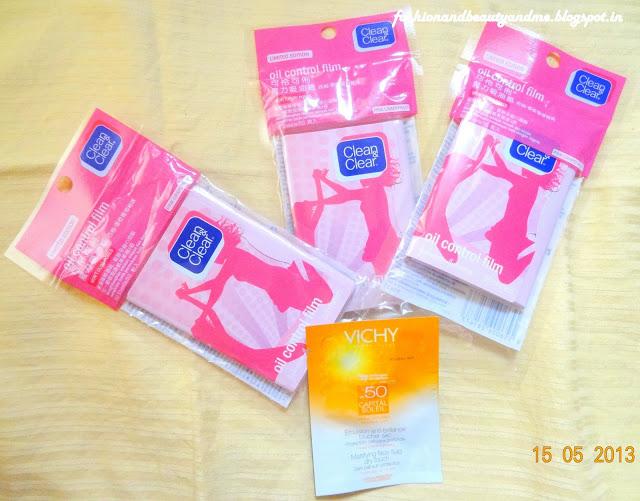 5. Neutrogena oil free acne wash INR 425
I have oily skin and I have heard awesome reviews about this..so I decided to buy this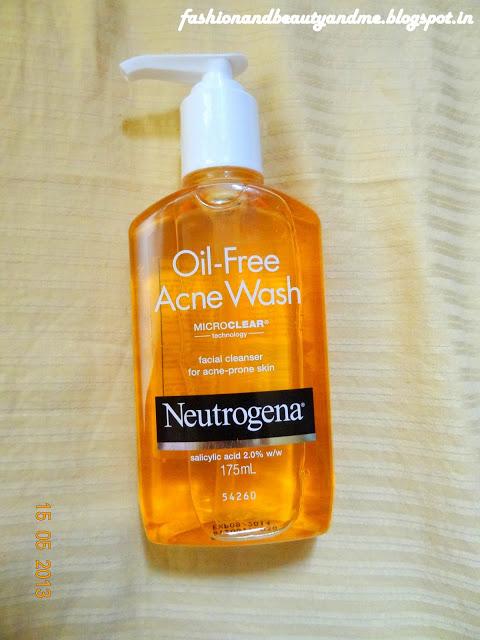 6. Chambor velvet touch lip liner pencil INR 395
It doesn't say what shade this is...but its a super hot pink matte shade...and I love wearing hot pink lips sometimes...so this was perfect for me



7. QVS in-style tweezers INR 179
I tweeze and groom my eyebrows at home..and I am leaving my old tweezers at home...so had to buy a new one...did you look  at the pattern on it ? and the cover is soo glittery ....love it !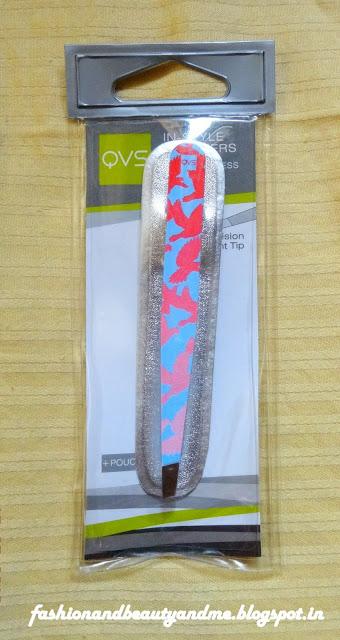 8. Tresemme keratin smooth shampoo - INR 160
newly launched product...excited to try
9. Tresemme hair fall control conditioner INR 135
the keratin range does not come with a conditioner so I bought this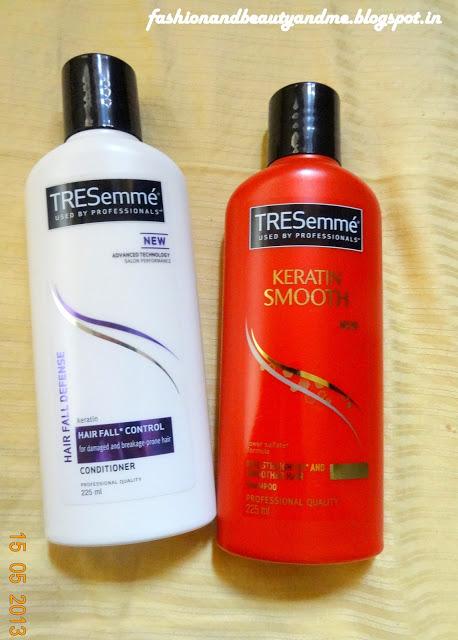 10. The body shop spa wisdom body polisher - INR 400
I was looking something for dry brushing...I am hoping this works !
11. The body shop olive body scrub INR 995
smells really really good....I am excited to try it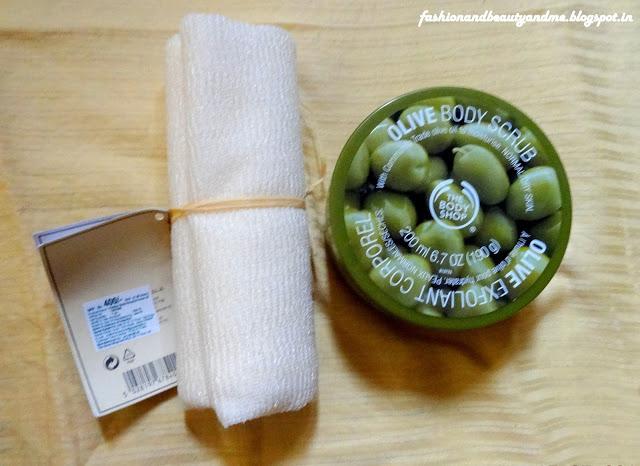 12. Bath & Body works japanese cherry blossom hand sanitizer... INR 110
I love collecting these...another amazing scent added to my kitty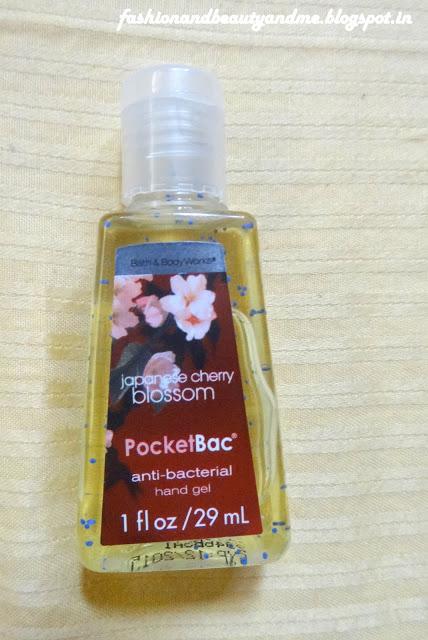 hope you liked the haul
till the next post
xoxo prayati


FOLLOW US ON


FACEBOOK  BLOGLOVIN  TWITTER