Melbourne weather. Torrential rain. Gail force winds. Hands that turn blue. There's not much that could peel me away from my heater on evenings like this, especially not something where I could say it was worth it. Especially not 'man food'. I love green smoothies. I love acai bowls. I love champagne, I love chocolate and I love high tea. I love everything that isn't 'man food'. I can't describe what it was that got me out of my dressing gown and into the city for Billy Law's new 'Man Food' cookbook launch, maybe you could describe it as higher forces at play, but how glad I am that I did.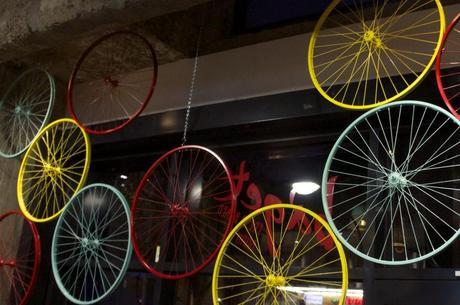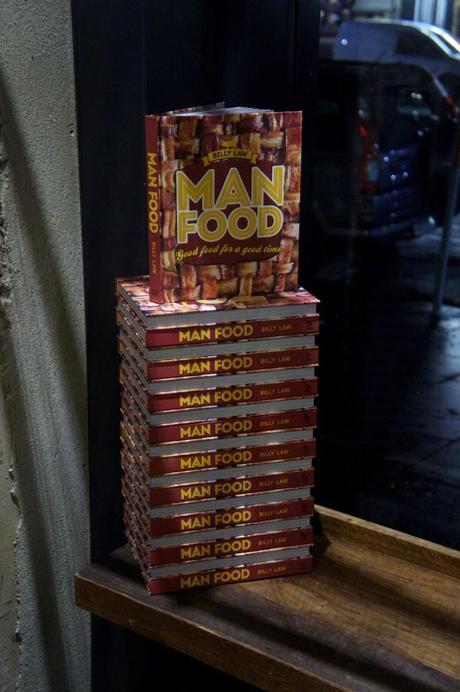 You may remember Billy from Season 2 of Masterchef, as the fun-loving hat-wearing mischief maker. Old contestants like Dani and Mat could be spotted in the excitable crowd hoping to welcome Billy's latest publication. With the no less energy, he vehemently greeted us with beautiful wines from Wyndham Estate urging us to try as much as we could.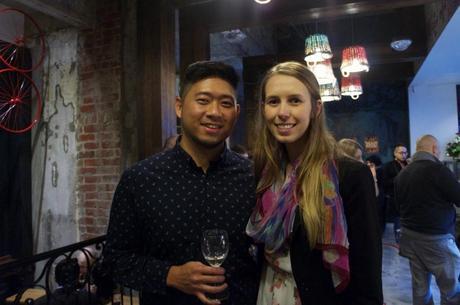 The launch was hosted in the new Ba'get, housed on the ground floor of the historic Argus building. High ceilings and playfully coloured decor brightened even the gloomiest of Melbourne's evenings and rainbow lamps took m back to Vietnamese cities in vibrance and vitality.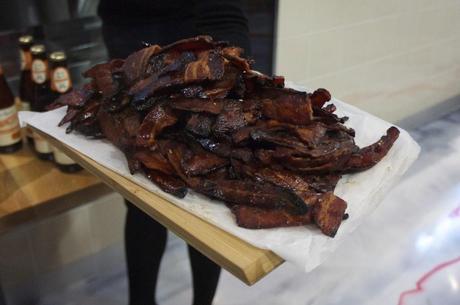 Billy's food was on show for the world: maple bacon was sweet and chewy, pork crackling crisp and salty while ribs and chicken wings dripped sweet sauce down your chin as meat fell off the bone. All designed to eat with your hands, all messy and all delicious.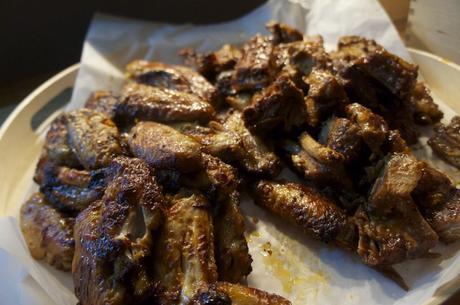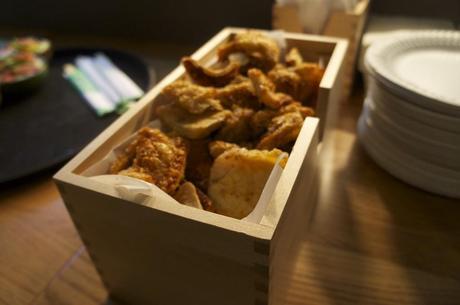 Ba'get were also well represented as they showed off their juicy, pork-filled Banh Mi and little flavour-power-punching rice vermicelli bowls: small enough to fit in your hand.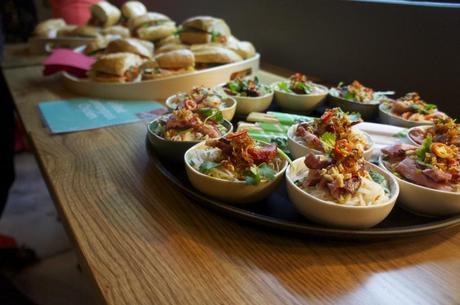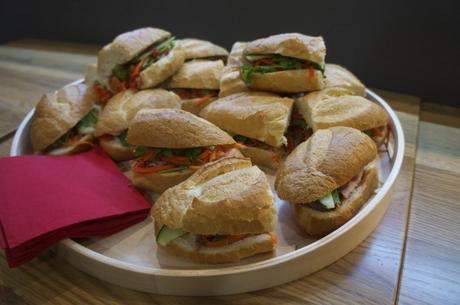 Finishing off with coffee is only natural, especially when it's Vietnamese coffee: a rich blend of strong brewed coffee and condensed milk, topped with fresh coffee bean. Bourbon toffee popcorn finished the evening: I did a double take at the name. What a combination and boy did it deliver with crunch, smokiness and sticky sweetness.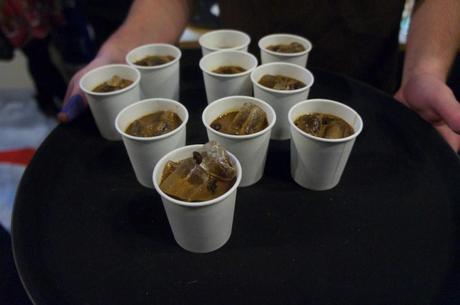 I was skeptical. I never thought I was a fan of 'man food'. I usually leave the pork ribs and fried chicken to significant other. I'm not sure whether maybe I'm a closet man food fanatic or whether Billy Law as converted me with his intelligent, interesting and exciting dishes but either way I'm excited to open up my signed copy of Man Food and get cooking. With recipes like lobster mac n cheese and soft shell crab souvlaki, Billy's found a way to make even the greasiest of man food into something gourmet.