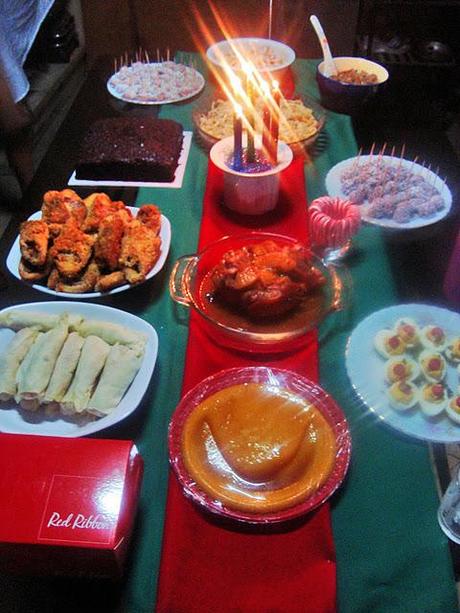 Christmas is my favorite time of the year. Aside from family gathering and lots of party, its also a good reason to prepare and make delicious food.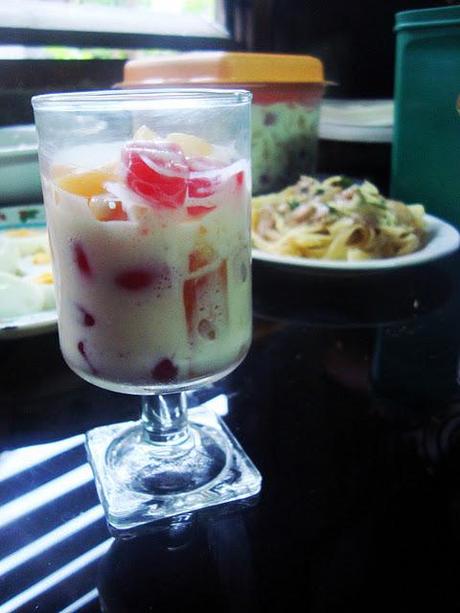 Christmas wouldn't be complete without fruit salad. It's easy to prepare and gives you a lot of extra time to cook another dish for dinner. I'll try to post the recipe here this week, if I have enough time. :)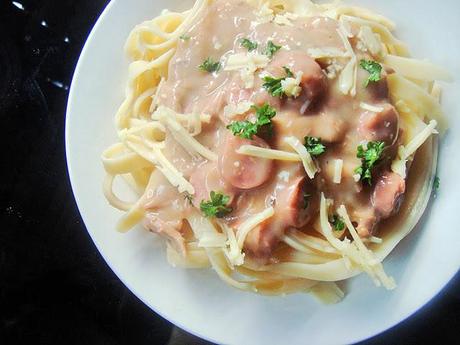 My brother made this. He called it Hot and Spicy Carbonara. Have you ever tried eating one? It's kinda delicious though. I don't like spicy food, but I tried to eat this. Of course, with a glass of water at the side. This is a disaster recipe. My bro suppose to be using flakes and oil tuna but instead, he accidentally grab the hot and spicy one. Only then he had realize it, when he got home from the grocery store.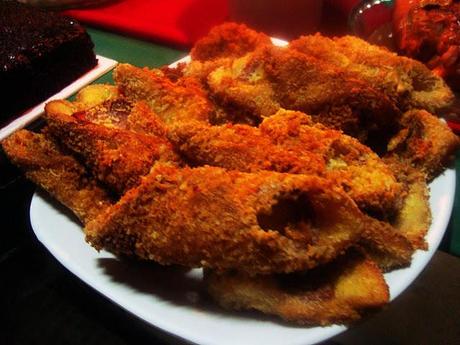 My cousin Caitlin made this Monte Cristo Sandwich. It was the most popular food that evening. I made this before and had blog about it. Click here for the recipe.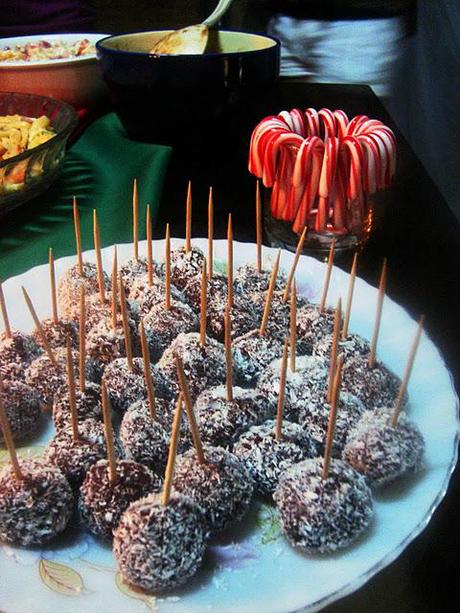 I know how children love munchkins. So I asked my little sissy to make these. We have a few youngster in the family that enjoyed eating these.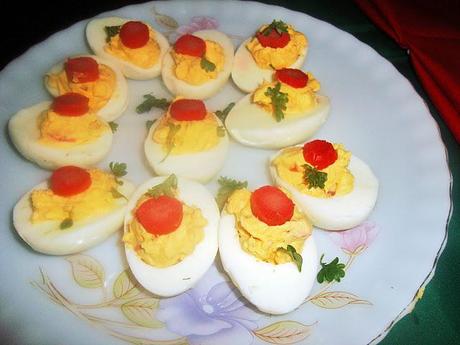 The very attractive Deviled Eggs. I was making these when two of my nephew approach me and watch.  They're so cute. :)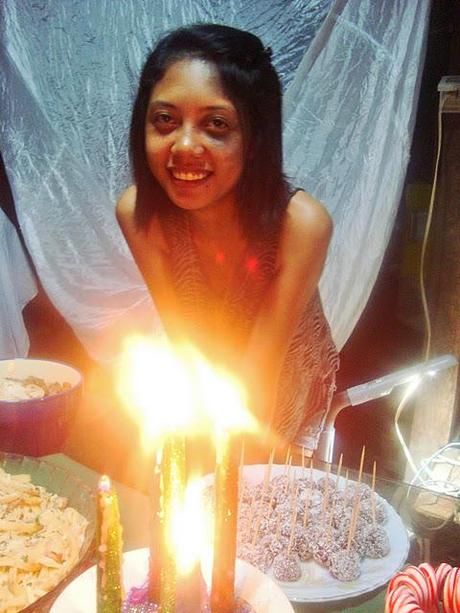 The rest of the food on our table were either ordered or given by our relatives. I had a great time that night, and I know, my entire family also did. We opened our gifts together at the strike of 12 midnight. As for the rest of the night, we spend it with booze. 
How about your Christmas eve? Hope you enjoy spending time with your family.