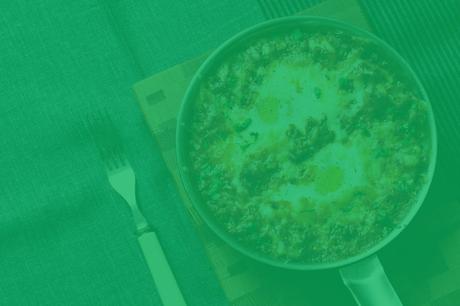 Low-carb and keto meal plans
A collection of our most popular budget-friendly meal plans. We help you keep every dish as simple as possible, using fresh and affordable vegetables and meats.
Moderate low-carb meal plans
Most of these budget-friendly, low-carb meal plans will keep you below 35 grams carbs per day. They are also family friendly and great for maintaining a healthy low-carb lifestyle.
Keto meal plans
These keto meal plans keep you below 20 grams of carbs per day. They are optimized for effective weight loss and blood sugar control.
Are you tired of complicated recipes, odd ingredients, and long shopping lists? Well, with this week's 5-ingredient meal plan, keto has never been easier or more delicious.
With just a few ingredients, plus some basic pantry items, we have put together this convenient ketogenic meal plan, which is as kind to your wallet as it is to your waist.
Keto doesn't have to be expensive. With a little planning and know-how, you can be both keto and thrifty! This week we've focused on cheaper yet still very tasty ingredients. We also use the same ingredients in more than one meal so you can buy them in bulk.
To cut your costs even more, buy regular cheese, especially on sale, rather than specialty cheeses that are much more pricey. Don't buy pre-­shredded cheese; buy cheese in large or bulk sizes and shred/grate it yourself. Shredded cheese can be frozen in small batches for quick use and no risk of spoilage. Use fresh vegetables when they are in season, but buy frozen the rest of the year. Frozen meats, too, are usually cheaper. Here you'll find more money saving low-carb tips.
A tip to save some precious morning time is to prepare the Keto eggs on the go on the Sunday afternoon or on the Monday morning, and then have them ready for a fast breakfast each day of the week.
This meal plan will keep you below 18 net carbs per day.
Full meal plan →
This ketogenic meal plan (below 16 g net carbs per day) will keep both your carb intake and your costs down. But don't worry, your taste buds and your satisfaction won't be a casualty of lower costs. These meals are far from boring. And they're filling, too. You won't be hungry between meals - especially if you are keto-adapted and used to intermittent fasting)!
We have focused on affordable low-carb ingredients such as ground beef, chicken thighs, canned tuna, and cauliflower. Then we've added a lot of flavor with delicious cheeses and spices.
If you want to cut costs even more you can replace the avocado in the tuna salad (if you are not lucky enough to find avocados on sale) with more vegetables. A drizzle of some extra olive oil on the salad will compensate for the reduction of fat from the avocado. You can also substitute any of cheeses in the recipes for other types of cheese that you may find on sale.
In this weekly meal plan we are also skipping breakfast to boost weight loss and provide other health benefits. Read more about fasting here. And of course, by skipping a meal each day you are saving even more money, and you're saving precious time, too.
Full meal plan →
Not yet a member?
A free one-month membership trial is available, that gives you instant access to our amazing meal planner tool and tons of low-carb meal plans, including dairy-free and vegetarian version, meal plans adapted for intermittent fasting, quick-and-easy as well as budget keto meal plans.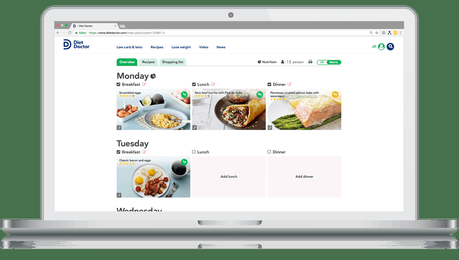 Meal plans include practical shopping lists. You can also tailor your own meal plans, using any of our 300+ keto recipes, and save them for later.
Try membership for freeAlready a member? Log in