Hi everyone....today I am reviewing this face mist by Omved,
Omved describes itself as a world of pure natural living, their products are completely natural, well researched and handcrafted. The products are completely chemical-free and biodegradable
Lets start with the review, shall we..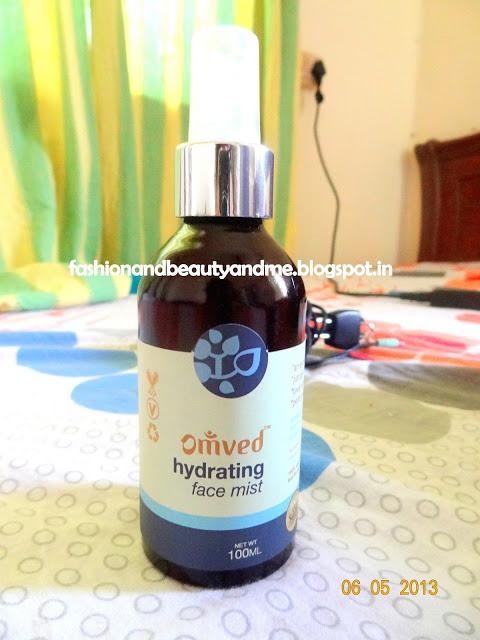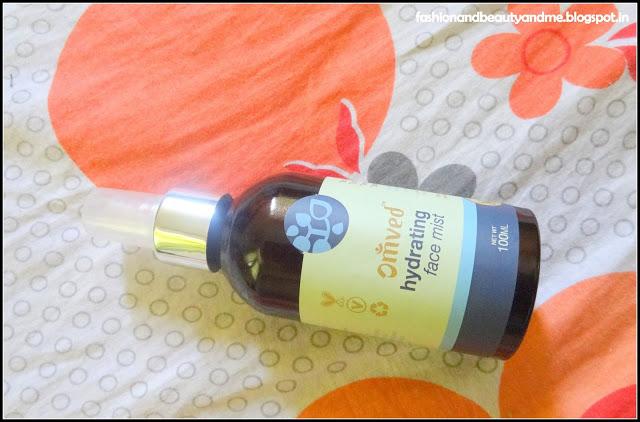 WHAT IT CLAIMS


- An excellent skin freshener and toner-Juniper berry balances skin oils-Lavender soothes sunburns-Petit grain refereshes-100  % safe and gentle for daily use. ph balanced- no parabens, sulfates, petrochemicals, glycols, phthalates, synthetic colors and perfumes


PRICE


INR 490 for 100 Ml


MY TAKE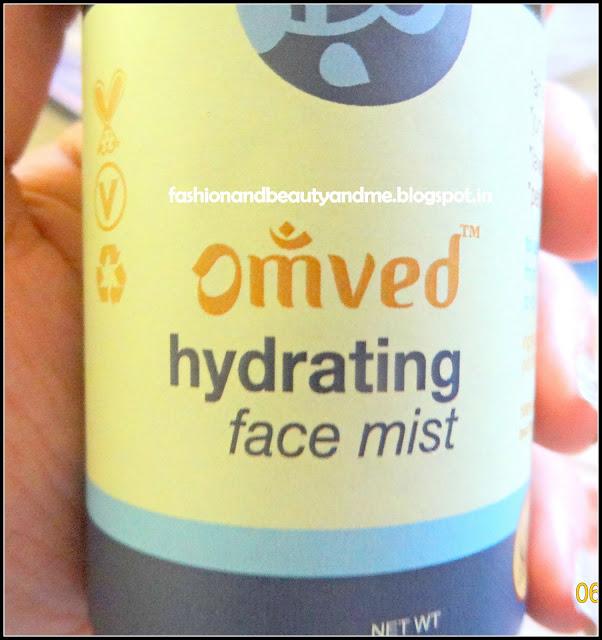 Ingredients


Himalayan spring water, tween 20 and oils of lavender, juniper berry, petit grain
1.

Lets talk about the packaging first...its and average size bottle with a spray nozzle that you can use to directly spray on the face...I find the bottle quite cool and elegant look and the spray works exceptionally well.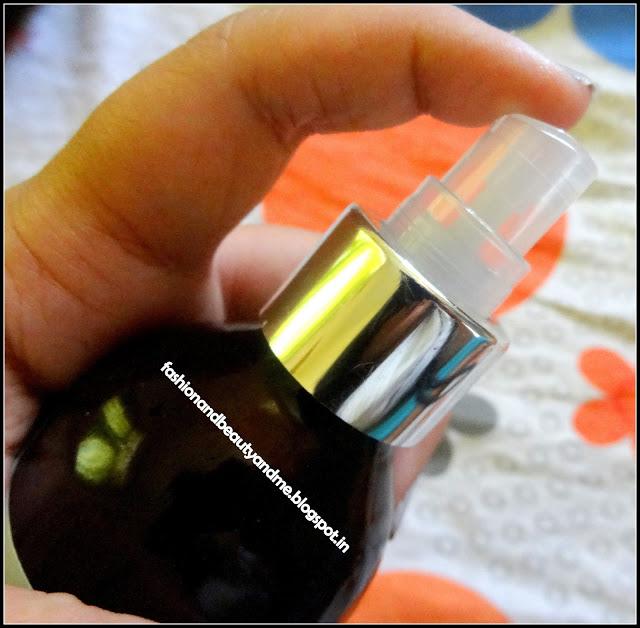 2. I

keep it in my purse and I spray it on my face whenever I feel dehydrated or tired.

..it instantly freshens me up 
3.

My skin completely drinks this up within seconds and feels dewy and refreshed

...I have even used it over makeup and it doesn't budge my makeup or ruins my eyeliner.... 
4.

The only downside of the product that I can think of is that after you spray it on your face...it stings  for about 10 seconds

...and my face feels like its burning...but after that its all nice and refreshed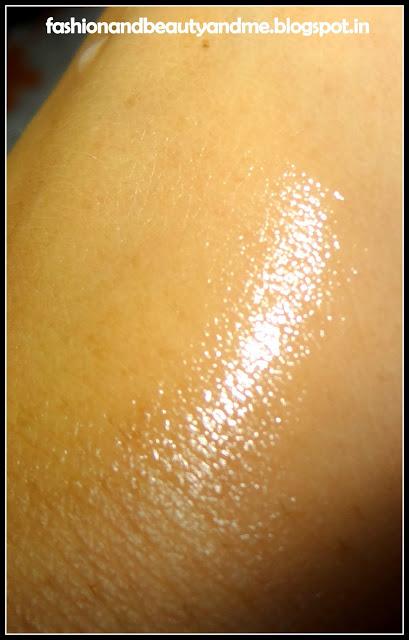 5. The

smell of the product is a little overpowering but fades away as soon as the product dries


6. I

have used it as a toner and it works perfectly fine..it didn't break me out

and keeps my skin sebum free and rejuvenated in this hot weather.


LIKES


1. Works great as a toner and as a face mist both2. Does not break me out...and prevents break outs3. Controls excess oil4. Contains all natural ingredients and is completely chemical free5. It is a biodegradable product so you kind of get the feeling that you are protecting theplanet which is always a plus ;)5. my face feels refreshed after each use6. Easy to carry and travel with


DISLIKES


1. Face stings a little after spraying...2. Smell is a little overpowering for me


FINAL RATING


4/5
If you are looking for a good face mist/toner that is completely natural and chemical free...then give this a try..because it has absolutely no side effects..so you have nothing to loose....so I recommend it completely
You can check out there website

HERE


hope you like the review...please post your feedback in the comment section below
till the next post
xoxo prayati
NOTE : The product was provided by brand but my review is honest and unbiased


FOLLOW US ON


FACEBOOK   BLOGLOVIN   TWITTER