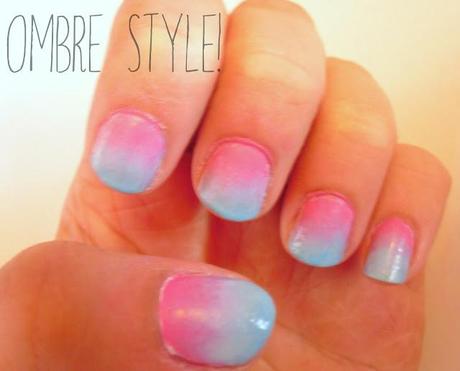 I know you're probably all sick of the ombre style by now, it has been absolutely everywhere from peoples nails to their hair to their clothing, but I honestly still adore it. So I thought I'd show you a manicure that I did Monday inspired by the ombre style.
I used very summery colours despite my longing for darker nail colours to embrace the start of Autumn. I had a really rough start to the week what with family issues, and I just needed some brightness to cheer myself up a little bit.
It was relatively easy and not very time consuming, all you need is the colours you want and a sponge cut into the shape of your nails. I was inspired by a YouTube video posted by
MissJenFABULOUS
, who posts amazing nail tutorials.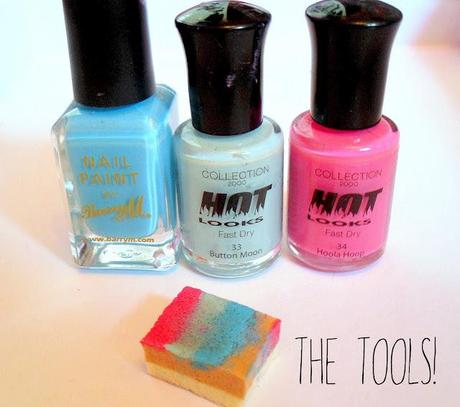 Firstly I painted my nails all over white for a base and then I used Barry M Blueberry Ice Cream, Collection 2000 Button Moon and Collection 2000 Hoola Hoop. I love the way these colours blended together on my nails to make a gradiant design, it also blended together and made a purple shade in the middle of my nails which I likea lot.
Make sure you only lightly press the sponge on top of the nail and slowly build up the color. Don't be dishearted if the color is very pale to begin with. Overall I loved this manicure and am sad it will be reaching the end of it's life soon. I'm really looking forward to tyring it out with different colours.
Think I might try a skull and cross bone nail design next. Let me know if you like the ombre style, what manicures you're wearing and loving at the moment!