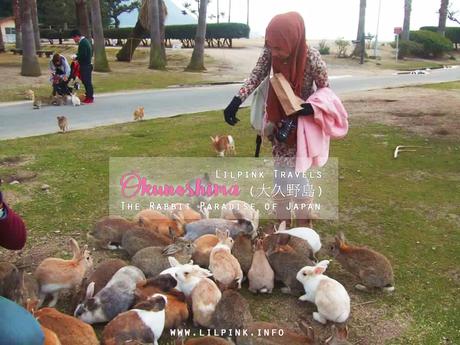 Konnichiwa!~
When we were in Japan for our one month Public Administration Training, we were lucky enough that the training coordinators included a trip to Takehara-shi in the itinerary, especially Ōkunoshima (大久野島) or more known as
Rabbit Paradise or Rabbit Island (Usagijima). 
It was part of our site visit where we will be learning about how the island where the poison gas factory is located and had been one of the military bases of Japan prior World War II turned into a tourist spot and a haven of thousands of cute little bunnies.
In 1925, the Imperial Japanese Army Institute of Science and Technology started a top secret program to create chemical weapons despite the fact that the country is signatory to the 1925 Geneva Protocol which banned the use of chemical warfare. The plant in Ōkunoshima (大久野島) was built around 1927-1929 and it produced mustard gas and tear gas.
To maintain its secrecy, the island has been removed from some maps. After WWII, the factories were closed and abandoned, documents that pointed to the island were destroyed and people were told to keep it as a secret. In 1988, the Ōkunoshima (大久野島) Poison Gas Museum was opened.
It is for this reason and many others that our team was taken to the island to learn from the transformation of a once-destructive island into a tourist spot and rabbit haven.
Ōkunoshima (大久野島): The Rabbit Paradise of Japan
from
Kai D.
on
Vimeo
.
How to get to Ōkunoshima (大久野島)
Ōkunoshima (大久野島) is an island in Japan which is located in Takehara-shi, Hiroshima-ken. To get to the island from Hiroshima-shi, one needs to board the Sanyō-Kodama Shinkansen to Mihara. Then from Mihara, take the JR Pass through Kure Line to Tadanoumi Port. From the Tadanoumi Port, a ferry will take you to Ōkunoshima (大久野島).
For our case, the coordinators hired a bus at our disposal since we were taken to Takehara-shi (there will be a separate post for this) first for the on-site visit of the old town there where one of the currently-famous teleseries was shot (well, at that time one year ago).
We learned a lot during the trip. It was one of the trips that marked in our hearts so much to the extent that our project proposal was based on one of the implemented projects in Takehara-shi. All of us fell in love with the city. 
For everyone who manages to get to Hiroshima-ken, you should make it a point to visit Takehara-shi. It is just like the old district of Kyoto, and there is so much to learn in this part of Japan.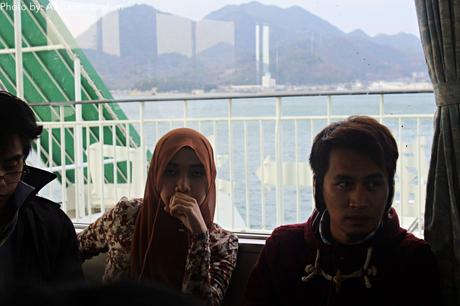 At the ferry.  We were eating takoyaki, thus the hand. :P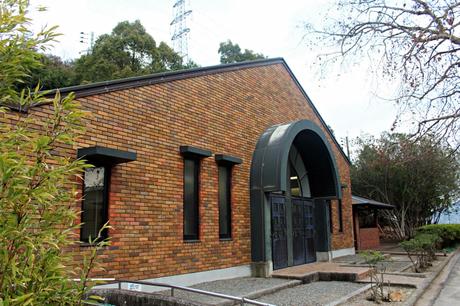 Okunoshima museum.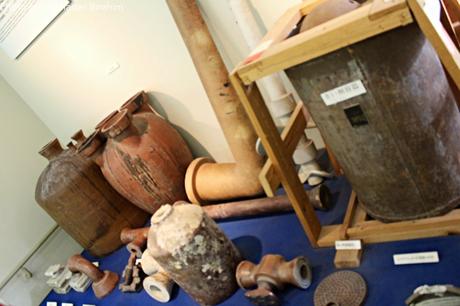 Some of the paraphernalia used in the poison gas factories.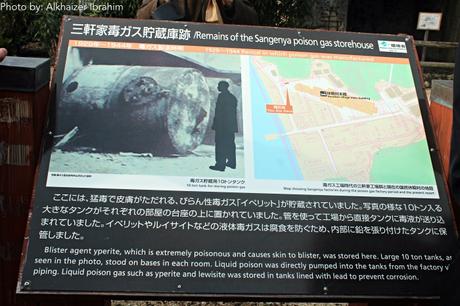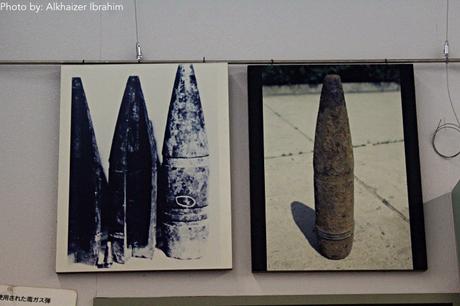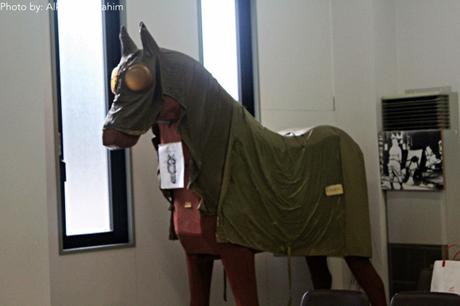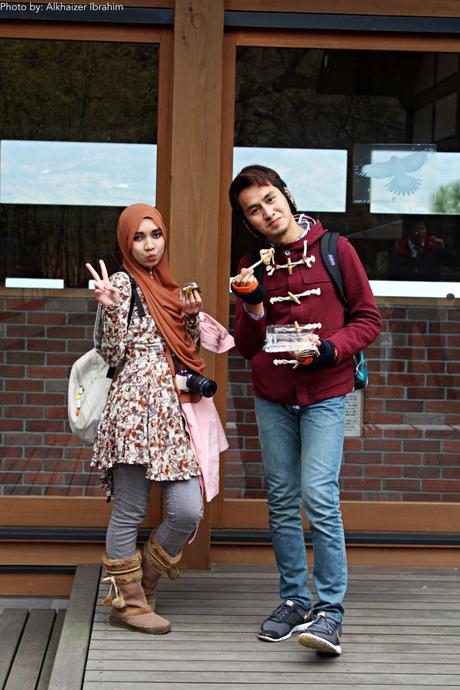 Best friends in Okunoshima.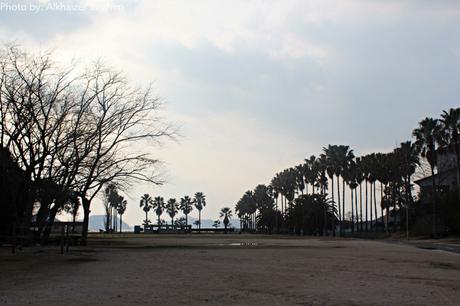 Magnificent view.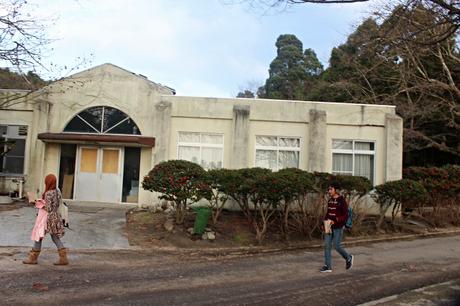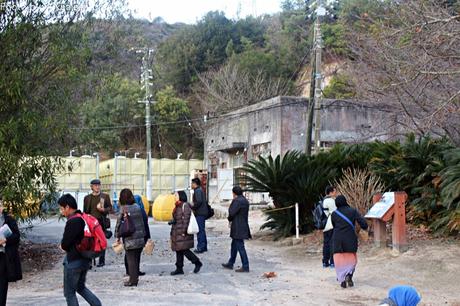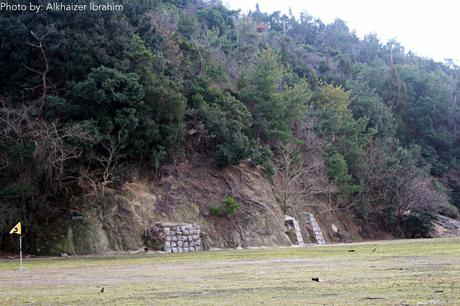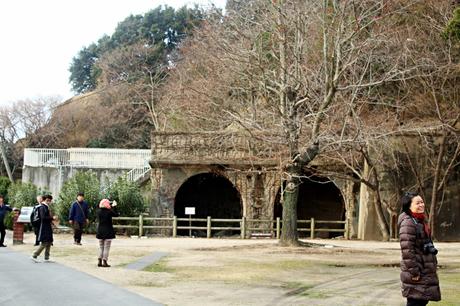 One of the poison gas factories.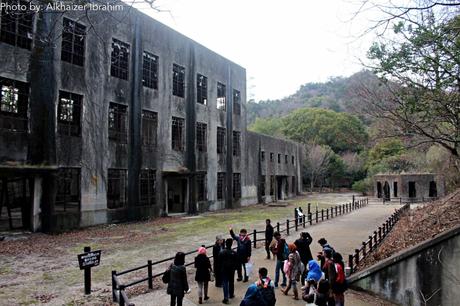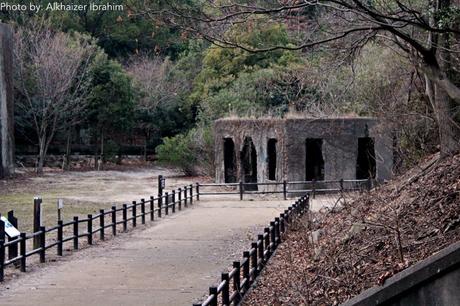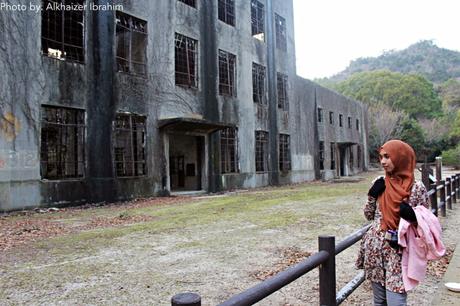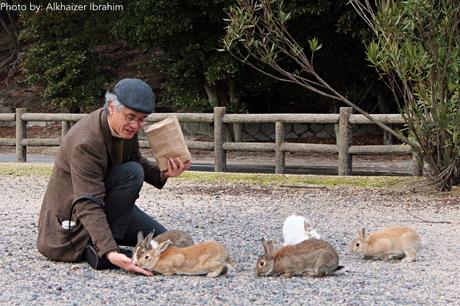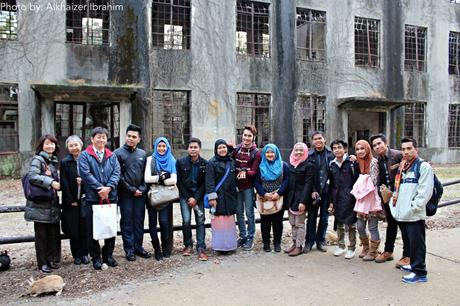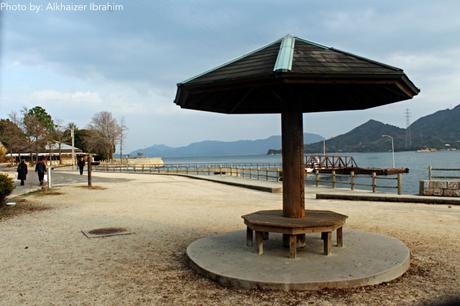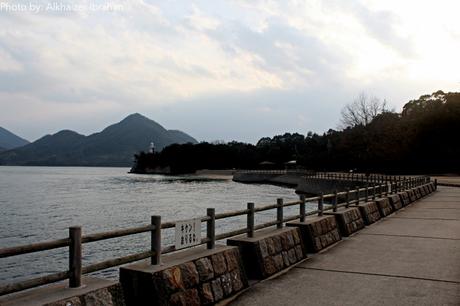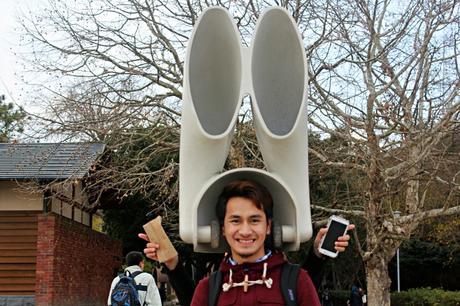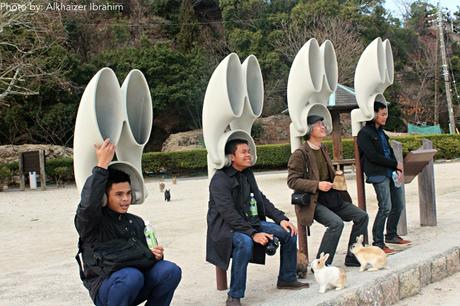 You can also try to be an usagi-pyon with these bunny ears! And of course, the rabbits will photobomb your photos as they are everywhere, wondering why you don't hop around like they do.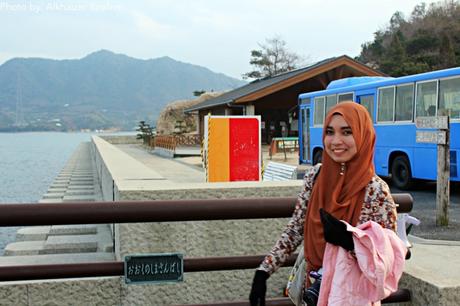 The tour to Ōkunoshima (大久野島) and the whole Takehara-shi trip was one of my favorite trips as I learned a lot. It is amazing how Japanese people turned around a military base into one of its many tourist spots. 
Upon going home, we didn't just bring with us memories but also exceptional knowledge about history, preservation and tourism. 
Have you gone to Ōkunoshima (大久野島)?