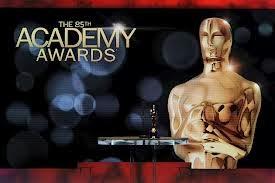 Well, the Academy awards are over for another year and I reluctantly watched it sort of, meaning that I'm so spoiled with DVR that I hate having to look at commercials. So, instead, I DVR'd the show and went off to do other things and in about an hour or so I played back the show from the beginning.
I did get texts from a few people who were ahead of me in time, but there was nothing really special that I couldn't wait for. 
I still don't like the build-up to the Academy Awards, meaning the Golden Globes award show which basically gave us the results that would happen. Sort of like knowing Canada beat Sweden in hocky at Sochi but going to the game anyways.
And following the Globes, which are really made up of foreign critics, was the SAG awards for the actor's guild, and followed by the Camera guild and the WGA, the writer's guild and the DGA, the director's guild. 
Had enough?  
So the Academy Awards are sort of a let-down, we saw the same actors and directors and writers already. Or at least smaller audiences for WGA and DGA as we all know movie stars are why we'll watch the oscars. So what happened?
Nothing. The oscars were simply a replay of the handful of the other shows.
So on that, here's some of the highlights for me; you probably have your own...
1. I wasn't expecting to like Ellen, but after awhile, she was not bad, early mentions were that she would have a "safe" show, instead of last year's Seth MacFarlane somewhat controversial show.
2. Liked Jerod Leto's speech, even mentioning Ukraine, which is my ethnic background and am obviously following every day as Putin tries to take over the country.
3. Loved Jim Carrey's imitation of Bruce Dern's role in the John Wayne movie The Cowboys in which he shoots John Wayne (who rarely died in any of his numerous movies).
4. I liked the woman who designed The Great Gatsby movie which I saw a few nights ago, the movie isn't great but the sets were incredible. Almost as good as Gravity.
5. I liked U2 playing an acoustic version of a song I never heard.
6. Wasn't sure about the selfie pic with a whole bunch of A-level stars but figured it was funny.
7. I liked the  supporting actress's speech.
8. I liked that alot of the technical awards went to Gravity, it really was a new way of making movies.
9. Didn't like all those soft actors like Channing Tatum and a few others, what were they doing at the Oscars... I figure it's to bring in the young people as Oscars seem to be the territory of 50 and above. 
10. Liked Bette Midler and the song, not sure why it was there though.
11. The best song was okay too, even though I never saw the movie.
12. Best director Alfonso Couaron - yes, just for technical achievement and taking me into space.
13. And as far as the writers, I don't quite understand Spike Jonz script Her, I was definitely for Nebraska but that's me, and for the original script, that too was predictable.
So that's it.  A new year begins.