At the Shanghai Motor Show, the German car manufacturer Volkswagen showed the new version of their iconic Beetle: the iBeetle. It mostly looks like the previous Beetle, but it comes with integrated iPhone dock, which is the first time that a car manufacturer made use of all the potential of the iPhone in such a way.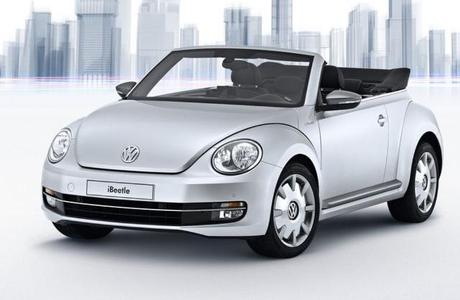 iPhone is connected to the docking station centrally mounted on the dashboard, and thanks to a special app owners of a iBeetle can also check a number of things on the iPhone screen, such as as the oil temperature and an analysis of the fuel. Music service Spotify is also integrated in this new app. In addition, most standard applications of the iPhone can also be used, such as navigation and social networking.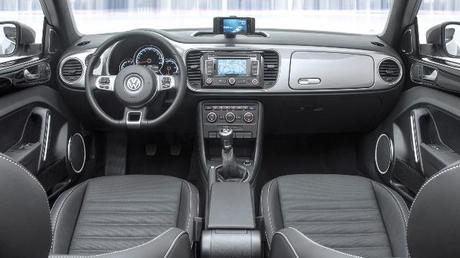 The iBeetle will come in Coupe and Convertible models and if iPhone is not connected to the dock, it could be wirelessly used thanks to the app. How the car will do that exactly, remains to be seen.The iBeetle will be sold from the beginning of 2014, and it will probably be available in colours that "stylistically match" the Apple iPhone. What that means exactly also remains to be seen.