Eye spy with my little eye some place you can go to find amazing ideas for Father's Day, which you wouldn't usually think of when shopping for Dad. This place is none other then your School supply heaven Officeworks.

Last weekend we headed into the store to see what little surprises we could pluck up for the Daddy of the home. I don't want to give too much away in case the Daddy is watching this post, but I will make a post when Daddy's Day comes and I can spill the beans without ruining the surprise.
At Officeworks for the Daddy (or Daddies) in your life there are many special surprises to be found in store.
They have everything from technology through to creating your own personalised special items. I forgot to buy Matt's Dad something, but think we found the perfect item for him there- just have to go back into store and grab it.
I really do wish I could splurge the beans and let you know what I got for him, as it is quite creative and convenient!
This Father's Day give the Dad in your life something they can use and love all year round. Here are some of their top picks for Father's Day.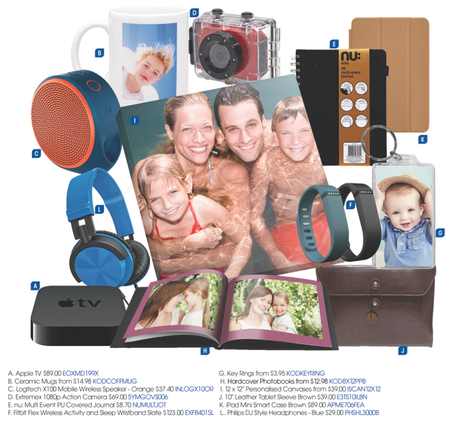 As I have said above this is not the last you will hear of Officeworks and Father's Day, I will be making a post a few days after Sunday coming up!
www.officeworks.com.au