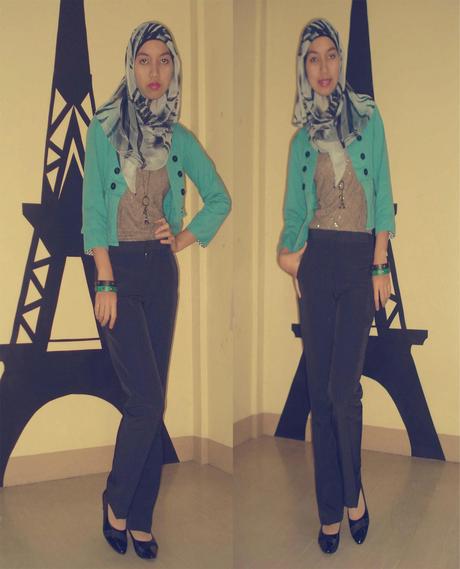 Hype on Lookbook.nu please!
Ever since summer started, I haven't done any looks. Well, thanks to my busy schedule and lazy self. However, this time, since I was picked as one of the 13 emerging influential Filipina fashion bloggers, I think it is just right to post one!

Since I am undergoing internship, my outfit post will be on office attires. :P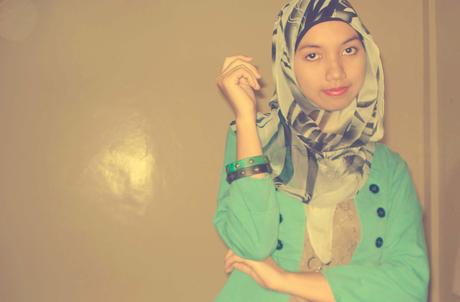 Blazer and tanktop from Chinese store; Hijab by Sugarscarf,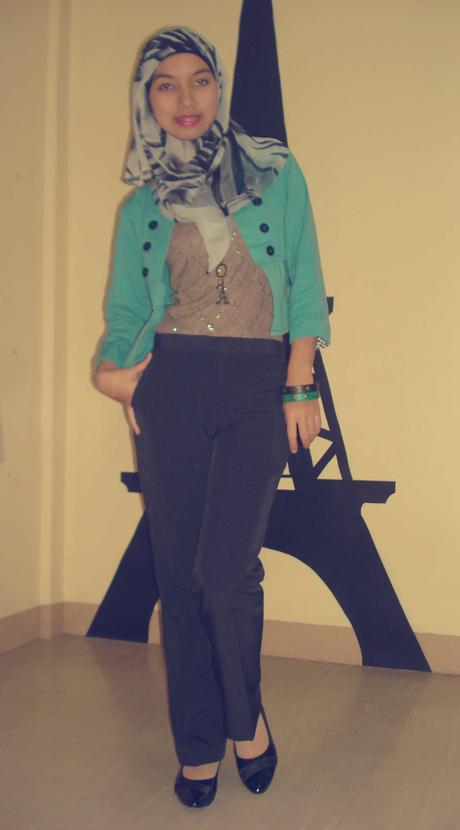 Slacks by Bianca's Closet Iligan; Shoes from Finickee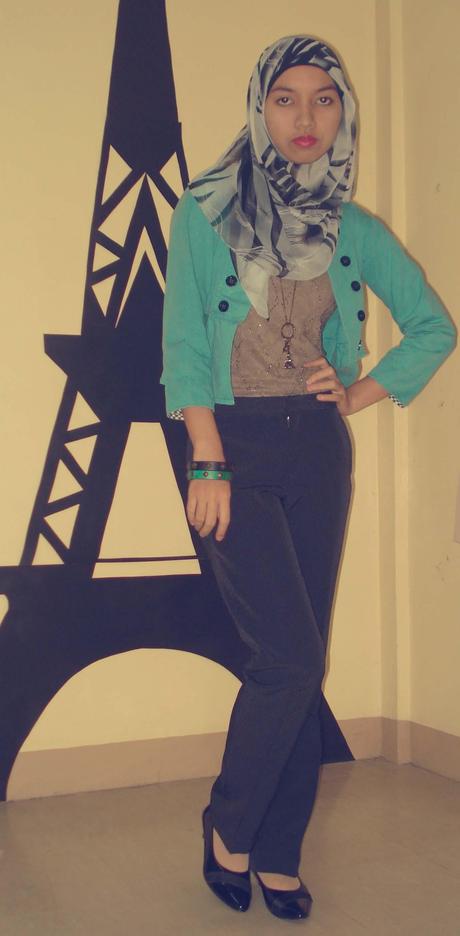 Bangles from Shugah; Eiffel Tower necklace from D12-D14, 168 Mall, Divisoria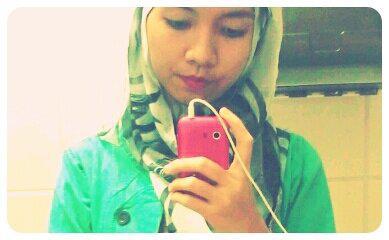 My new phone.
And to end the post, here's a photo of me at Petronas Energy Philippines, Inc..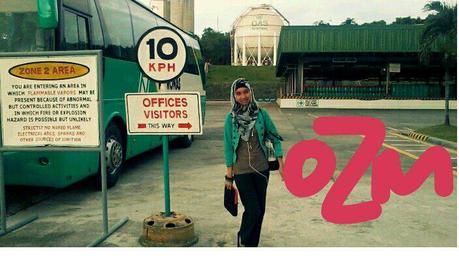 It's awkward how my attire fit the colors of Petronas so much.

Though, I am awesome like that!

PS: I was featured here.