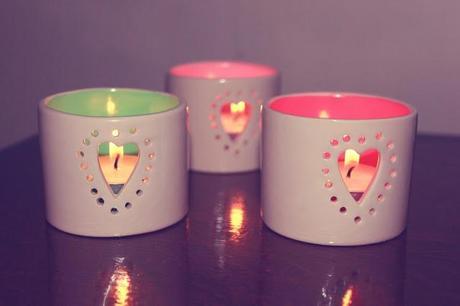 Tea light holders, Sainsburys
Madagascan Vanilla Tea LightsHello all!
I thought I'd share with you all some goodies, which I have purchased over the past few days...


When I get paid, the first things I buy are millions of toiletries. I just can't get enough! I

don't just buy one or two deodorants at a time... I buy at least five. And don't even get me started on body sprays. 

I always seem to have so much shampoo, but never enough conditioner. And baby wipes? More than boots kids.

If someone asked me, "What do you like most about being a girl?" I would say, "Beauty products." I'm completely and proudly obsessed.
I just love feeling clean and smelling fresh and sometimes, even like a strawberry cheesecake. I'm starting to think it is becoming a wee bit of an OCD...

My products are all color co-ordinated, height co-ordinated and even have to be facing a certain way. I will spend ages finding the perfect scented body wash or shampoo and if it takes an hour or two, so be it. I just tend to walk around Boots or Superdrug and pop anything I like the look of, into my shopping basket (partially because I like the color of the bottles or packaging).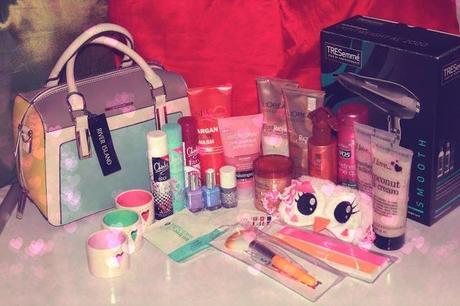 My Pwerty Goodies!
So let's start off with these gorgeous shower smoothies I bought. You can get them in various scents and even buy matching lip balm, body butter etc. But I was drawn to the Strawberries & Milkshake and the Coconut & Cream tubes. Do I even need to explain why I chose those scents? They both leave your skin feeling so soft and they smell so, so good!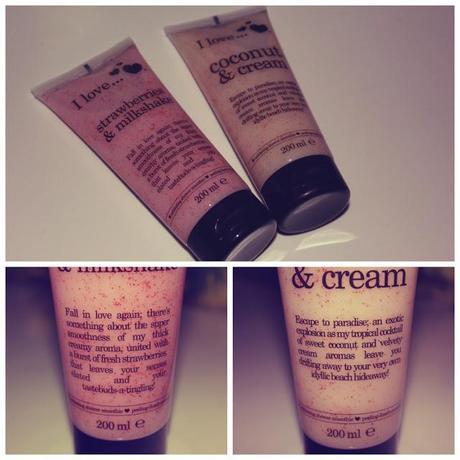 I Love Strawberries & Milkshake Shower Smoothies, Superdrug 
I Love Coconut & Cream Shower Smoothies, Superdrug

Models Own! What girl doesn't adore any Models Own products? I've always used Cosmopolitans make-up brushes or ones that I have picked up in shops but, I was casually strutting through the eyelash and nail clipper section in Boots, when my eyes caught this orange beauty. Now, orange is one of my favorite colours, so at only just £11.00 for a decent make-up brush, how could anyone resist? The brush is incredibly soft too. 
I also bought some nail files. I received one in a
Models Own 
beauty bag at the Clothes Show in 2012 and they are the best nail files ever. I'm not a fan of the color pink, but ironically, most of the products I buy are pink and with two great nail files in a pack, for just £3? Who cares.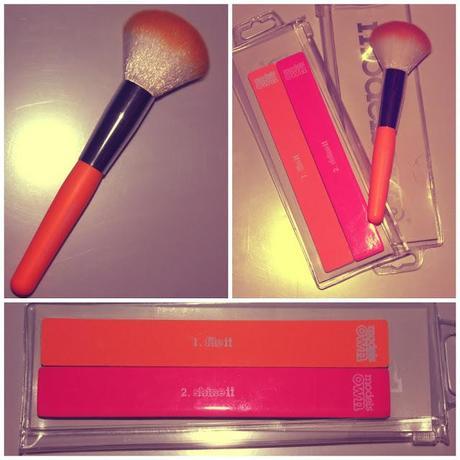 Models Own Bronzer and Powder Brush
Models Own Nail File - 2 Pack

Another body wash to add to my collection (no I didn't just buy it because it was orange!). Argan Oil smells amazing and it makes your skin feel lovely. Have a bubble bath, light some candles and use some of this... Spa-mazing.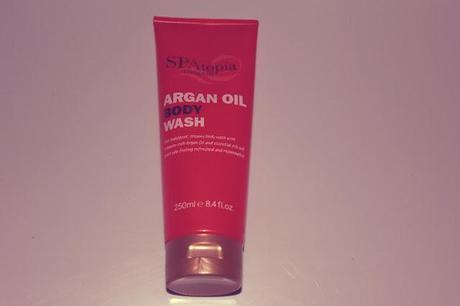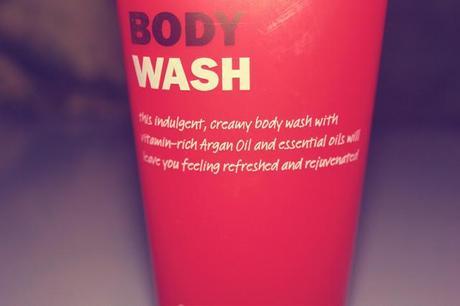 Argan Oil Body Wash - Spa Topia
Everyone loves L'Oreal. Their products always smell beautiful. At first, I only purchased the shampoo and conditioner, but then I was then gazing at the hair section in Superdrug. I saw the heat protection spray and the intense mask and thought, "No. I won't buy them. I have enough heat protection spray and conditioner as it is..." But after about 20 minutes of walking up and down through Superdrug, without no self-negotiation whatsoever, I just picked them both up and popped them into my basket and quickly walked aways if I was running out of time in Super Market Sweep or something.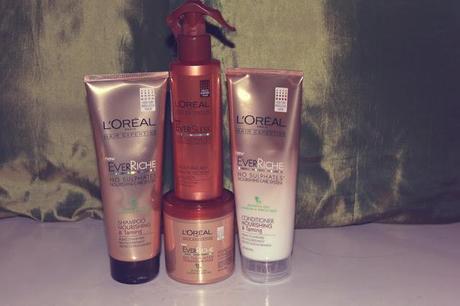 L'Oreal Paris Hair Expertise EverRiche Nourishing & Taming Shampoo
L'Oreal Paris Hair Expertise EverSleek Heat Protection Smoothing Mist
L'Oreal Paris Hair Expertise EverRiche Nourishing Intense Mask
L'Oreal Paris Hair Expertise EverRiche Nourishing & Taming Conditioner

What is a shopping trip, without a few nail polish purchases? Barry M is my fave guy. These Gelly Hi-Shine nail paints are so pretty and big Bazza M definitely wasn't lying about the "Hi-Shine" part. 
And of course, Models Own. Also my fave. And mixing these two nail polish brands together... What could be more perfect?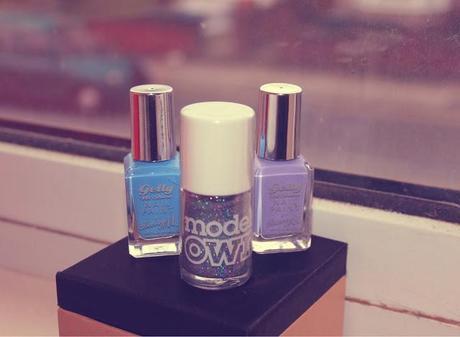 Gelly Hi-Shine Nail Paint in 'Blueberry', Barry M
Models Own in 'Southern Lights'
Gelly Hi-Shine Nail Paint in 'Prickly Pear', Barry M

I have a habbit of buying really, crappy hairdryers. I don't pay much attention to my hair (although I really should), so I've never bothered to buy a decent one, and then I'm wondering why they always break so quickly. Probably because I have really thick hair and I've never considered buying the right hairdryer with the right motor.
So I seen this TRESemme one in Boots for half price! It was totally meant for me...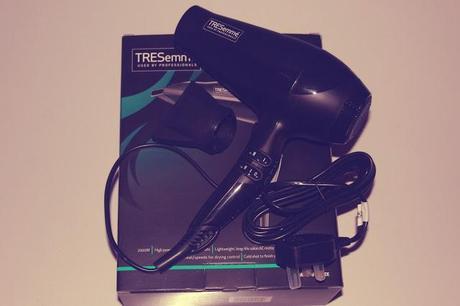 TRESemme Salon Professional AC hairdryer

For those who have seen previous posts on my blog, you would of noticed that I am obsessed with this bag and that I have wanted for the last few months. So I finally bought it! It's so, so cute and it only costed £37! It's my new fave.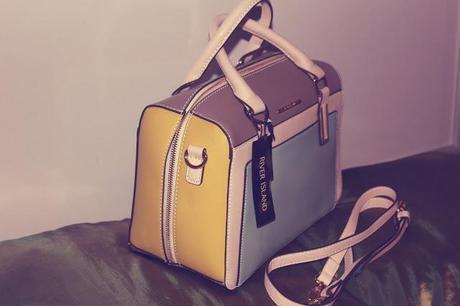 Blue Structured Colour Block Bowler Bag, River Island 
I am the WORST sleeper ever. I can't sleep with any light on or with even the tiniest bit of noise. It either takes me forever to fall asleep, or I drop off as soon as my head hits the pillow. 
It really frustrates me when I can't sleep. I get all panicky and irritated and sometimes I get really angry and take it out on my boyfriend (poor boy). So I thought I'd purchase an eye mask. I've been after one for a while and I always seem to forget to pick one up when I am in town. How cute is it though...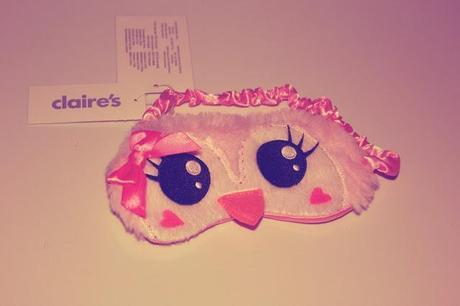 Cute Chick Sleep Mask, Claire's Accessories


Charlie body sprays. I love them. They're my favorite sprays! And they always seem to be on offer somewhere for just 99p! Bargain.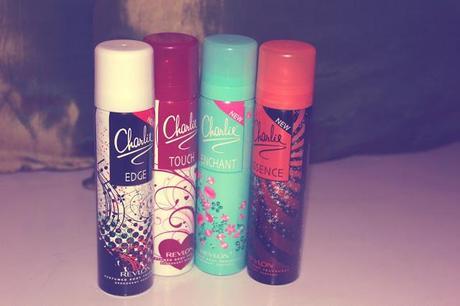 Charlie Edge, Charle Touch, Charlie Enchant and Charlie Essence Body Sprays

I bought some face masks from Boots. I'm pretty crap when it comes to choosing face masks, so if anyone can recommend a good one, let me know! The peel off ones will do for now, as I am one lazy mother f***er.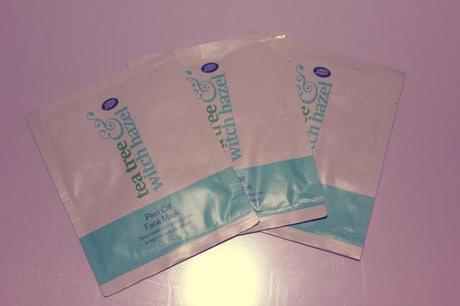 Tea Tree Witch Hazel Peel Off Face Mask, Boots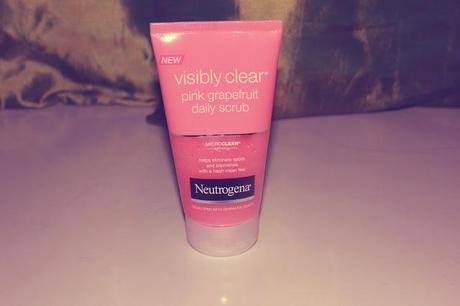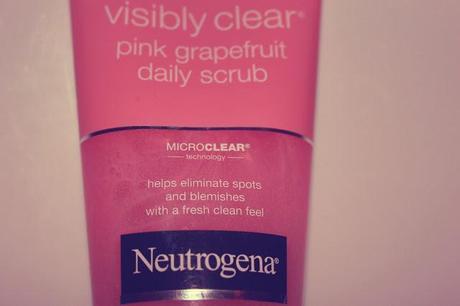 Visibly Clear Pink Grapefruit Daily Scrub, Neutrogena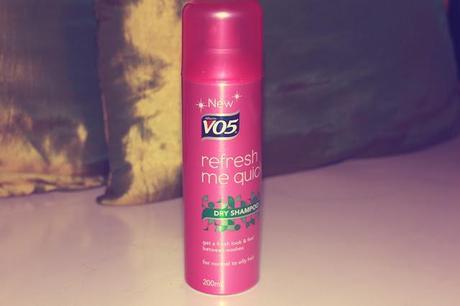 Refresh Me Quick Dry Shampoo, V05 


Have you guys bought anything lately?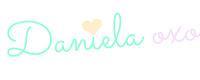 Shop | 

Twitter

 | 

Facebook

 | 

Bloglovin'

 | 

Hellocotton

 | 

Instagram