Hello lovelies! I have posted up my review on the NYX Rouge Cream blushes in Boho Chic and Tickled a while back and I raved about these blushes so much that I ordered two more. I am really going to finish collecting all the shades one day. Why not buy all the shades together? Well, though the product is inexpensive, buying a few shades at a time gives me something to look forward to and discover the next time I buy the other shades. If I bought all of them at the same time it would take awhile to try all of them. 
As I said earlier, I purchased two more, Glow and Natural. Since many have taken an interest on my review on these blushes I thought it would be nice to put up swatches for reference. :)
Here is the first one: NYX Rouge Cream Blush in Glow.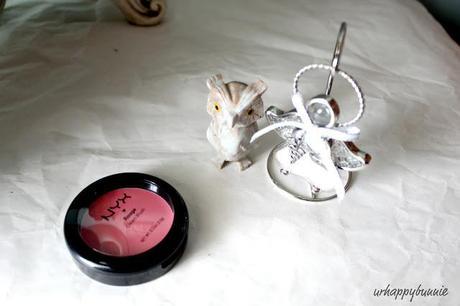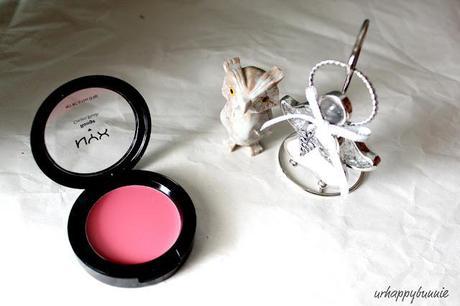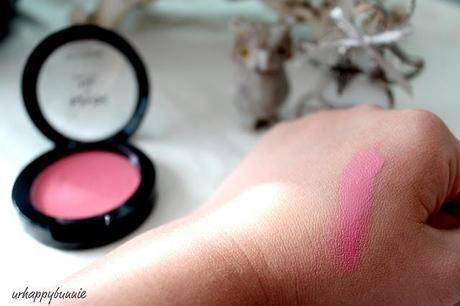 Glow is a bright, warm pink (sadly the photo doesn't show the true color of the blush). It is much brighter than Boho Chic which is a cool tone pink. This blush is very pigmented and just a small amount of it blended onto the cheeks will give the illusion of pinched cheeks. When I first applied this blush I got too much on that I had to go over with my foundation brush to lessen the brightness. 
Now here is the second cream blush, Natural: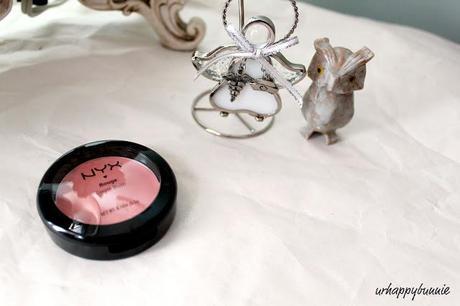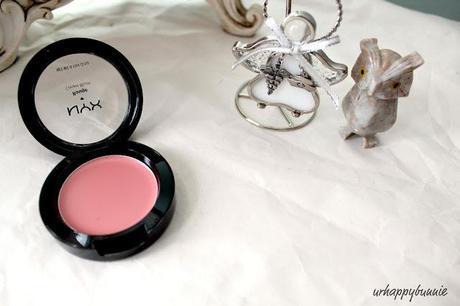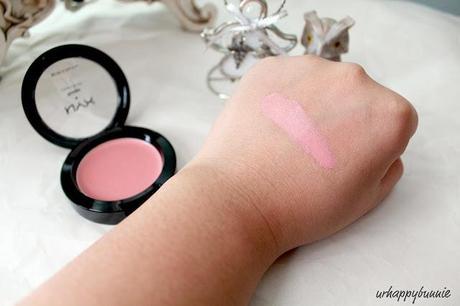 Natural is a peachy pink blush that leans on the cooler tone. When blended into the cheeks gives a  nice look of soft, slightly pink cheeks.
I couldn't rave enough about these cream blushes. If you haven't tried these NYX Cream Blushes I suggest you do. :)