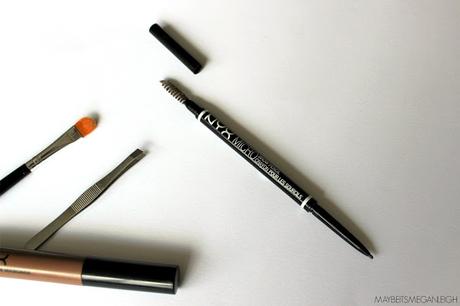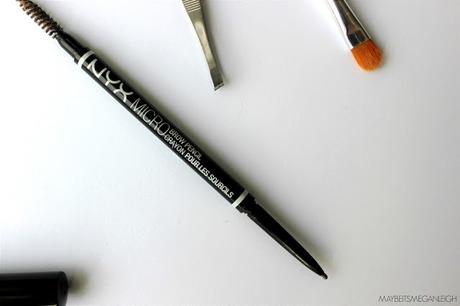 I picked up the NYX micro brow pencil hoping to find myself an affordable dupe to Anastasia Beverly Hills brow wiz, and that's just what I got! Hooray!
For some that may not know, Anastasia Beverly Hills is the queen of the brows! She has plucked and perfected celebrity brows for years now, kim kardashian, Oprah & Jennifer Lopez just to name a few. A few years ago she released her own brow products and they became an instant hit! Since then other company's have been trying to catch up with ABH pioneering brow products. Anastasia's number one selling product is the Brow Wiz pencil.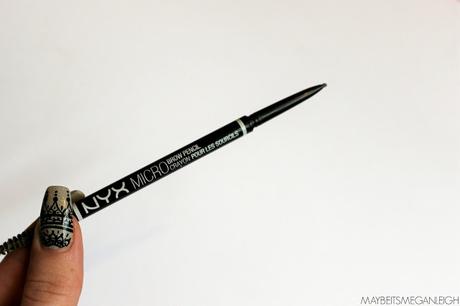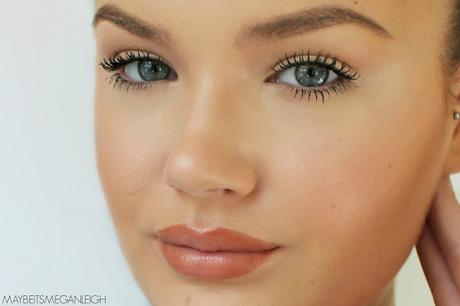 There are so many similarities between the ABH Brow Wiz & NYX Micro Brow Pencil. The first being the packaging, then a thin spooly to brush through brow hairs on one side and the other end the retractable brow pencil. It's a dead ringer for Brow Wiz to look at, but is the product as good quality?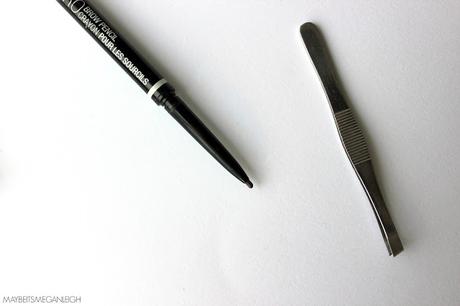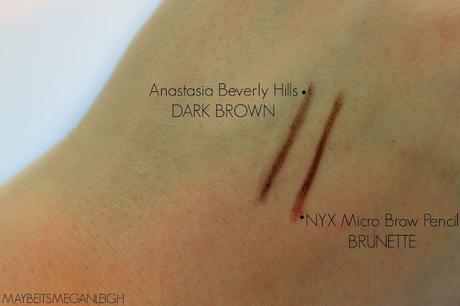 I find the NYX option to be slightly denser and  you have to apply a little more pressure to get color pay off on the brows. This isn't necessarily a bad thing as it's more forgiving and less likely to give you the "coloured in" 
brow look. With thin light strokes you can easily fill in spars areas of hair and neaten up the edges of the brow. 
This is now my go to brow product, it's pushed maybelline brow drama and ABH brow wiz to the side. It's definitely worth a try ladies. 
£7.00 from Boots.com  asos.com  
feelunique.com
Selfridges.com
Follow