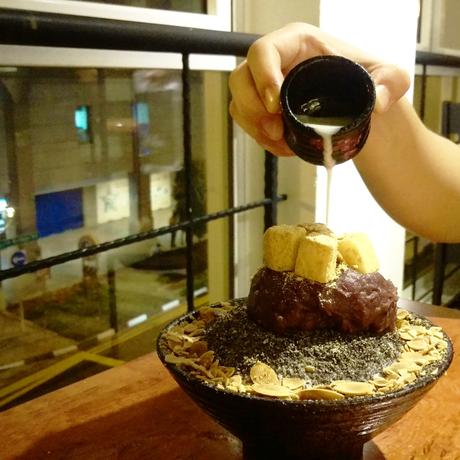 We all love to have some ice in a hot and humid summer country. J and I decided to try some Korean Bingsu from Nunsongyee. Nunsongyee means snowflakes and it is a 3 storey-tall cafe that opens 24/7! We had sesame bingsu which cost us $18.90. Very expensive indeed.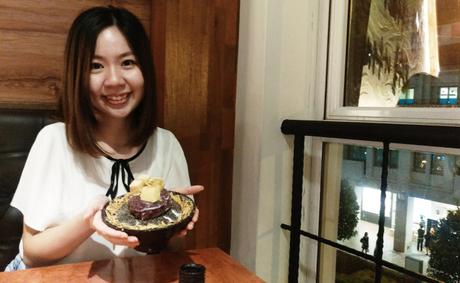 We were very lucky to get a seat. Soon after we were seated down there were many others waiting to get a seat. The bad thing was we were seated at third floor, J had to order at the first floor and climb the stairs up again while carrying the bingsu. Thankfully nothing spills. There was nobody to take care of the level 2 and 3 customers and I had no idea where the extra spoons were. Went down to first level, only to realise there were spoons on the 3rd level hidden at a corner.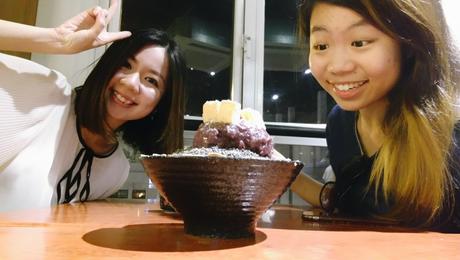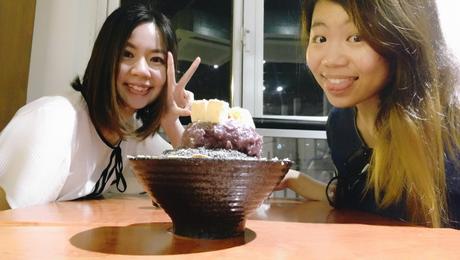 Dessert wise, it was good but not exceptionally good for the price. I could have ordered 2 bowls of ice elsewhere. The ice itself has no flavour to it, you need to eat with the toppings for a great taste. It was smooth to taste. The peanut sesame and the red bean paste goes very well together.
But I probably wouldn't go back too soon.