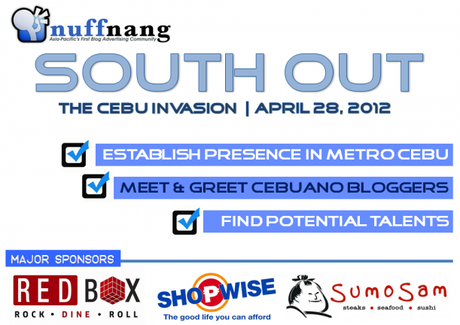 Nuffnang, Asia-Pacific's first and leading blog advertising community is invading Cebu! They will be having a meet and greet event at Red Box, Ayala Center Cebu on April 28, 2012 (Saturday), 1:30 PM - 4:30 PM. Lets hang out with them as they enjoy the ultimate Karaoke experience! They will also be raffling off gift certificates and prizes from their sponsors!
If I were Nuffnang's tour guide in Cebu...
I will take the team to places they desire. There are a lot of things Cebu can offer, but for now, lets just stick to these. :)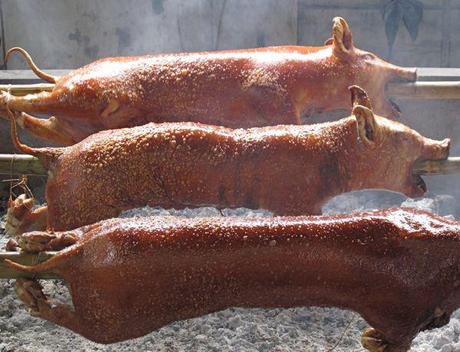 FOOD
Anthony Bourdain--an American chef, author and television personality-- always reiterate on his
No Reservation
show that 'the best way to learn another culture is through food'. Since Cebu has the best lechon, I will take you to ZUBUCHON and let you taste the lechon which Anthony Bourdain dubbed as 'the best pig... ever!'.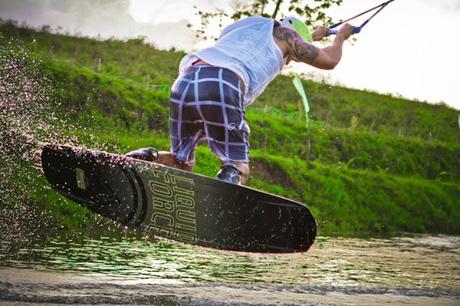 photo from www.pinoygreatdeals.com
ADVENTURE Who said that only Camsur offers the best wake boarding experience? Not anymore. If your the type of person who seeks fun adventures, I'll take you to Danasan Eco Adventure Park in Danao and experience the best adventure, from wake boarding, hiking, biking, caving and much more. This is the one-stop adventure park that is right for you.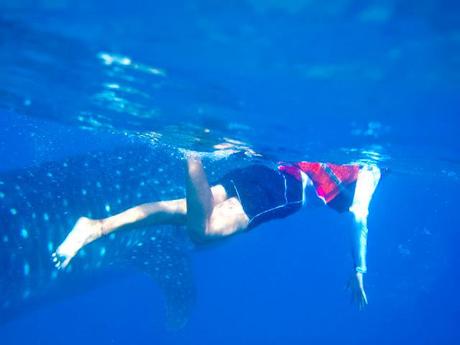 GOD'S CREATION
If your a big fan of species underwater, I can bring you to Oslob and experience how it is to swim with the whale sharks. But you have to promise to abide to these simple rules: keep your distance, NO touching, and NO flash photography.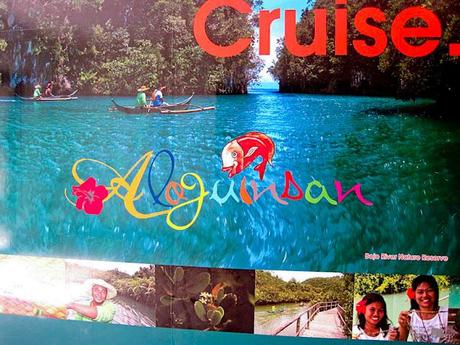 NATURE
I will take you to Bojo River to appreciate nature. A natural wonder that can only be experience in Aloguinsan Cebu.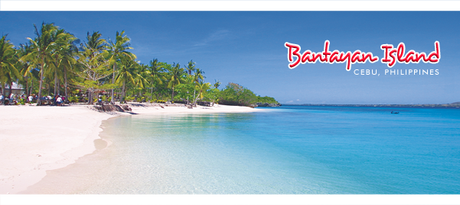 photo by beautyofcebu.blogspot.com
BEACH Since its summer, I will take you to Bantayan Island. The place were you can enjoy the white sand beach and crystal clear blue water under the sun.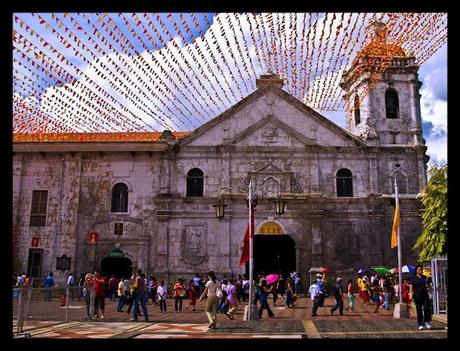 photo from izradingz.wordpress.com

RELIGION Your Cebu tour wouldn't be complete if you'll miss to visit the 16th century church in Cebu City. It was built purportedly on the spot where the image of the Santo Niño, a sculpture depicting the Holy Child Jesus found by Spanish explorers in 1565 preserved in a burned wooden box which was left behind during the 1521 Magellanexpedition.
A big thanks to all the sponsors who help make this event possible.