Sometimes simple is the best thing you can do.

Don't get me wrong I love crazy fun colors and intricate and beautiful designs but sometimes I like the simple and clean look of a natural manicure, like this one!

I started off with a base of OPI Alpine Snow and when it dried I painted the ruffian using a small nail art brush and Colors By Llarowe Hot Buttered Rum. I sealed it all in with some Seche Vite to finish off the look!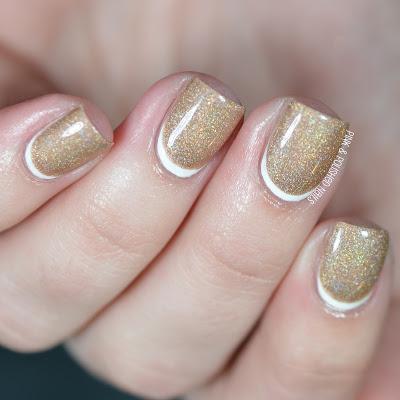 I absolutely LOVED wearing this look! So simple, so pretty! It was nice to take a short break from color and do something like this, I don't think I use these colors near enough.
What do you guys think?
Thanks loves :)