Guests love wedding buffets- that's a well-known fact. We all adore the little canapes, starters and other little delicacies that made wedding buffets so much more popular than regular catering. So, if you're planning on having a buffet instead of catering or a la carte menu, it's certainly your chance to keep your guests happy and make them feel welcome.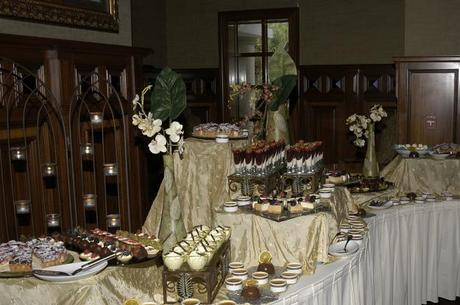 There are, of course, a few things to take into consideration when you're planning your wedding buffet. For instance, if you're on a limited budget, it's perfect acceptable to go for a regular buffet where drinks, appetizers, entrees and desserts are served on the same table. However, if you can afford to splurge, don't hesitate to go all the way and create a special buffet for each type of food. An emerging trend in contemporary weddings is to create a special Candy Buffet that will only hold various types of desserts. However, try not to be skimpy on desserts and be sure to think outside the box: forget about the traditional ice cream, flans or flambéed fruits. Try to go for something more original such as individual mini wedding cakes, S'mores, exotic-flavored Gelatos, grape and cheese platters, custard pies and the likes.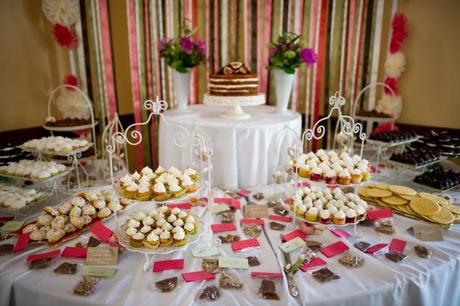 Another novelty idea would be to go for an All-Drinks buffet table as well. This section should contain all sorts of cocktails, liquors and non-alcoholic beverages. Couples who want to be fancier can of course go for the traditional champagne fountain, but, if you want to go for a more novel touch, try to present your guests with something more exotic. If you're having a summer wedding, for example, don't hesitate to serve some Pina Colada on the rocks. An ultra-special touch would be to garnish each cocktail glass with a slice of pineapple. In fact, you may even serve up the drinks in coconut shells. Of course, you'll need to think of the kids as well and in this case, you have two options: you may either serve up some mock-tails on the drink buffet table or you can have a smaller buffet just for non-alcoholic drinks.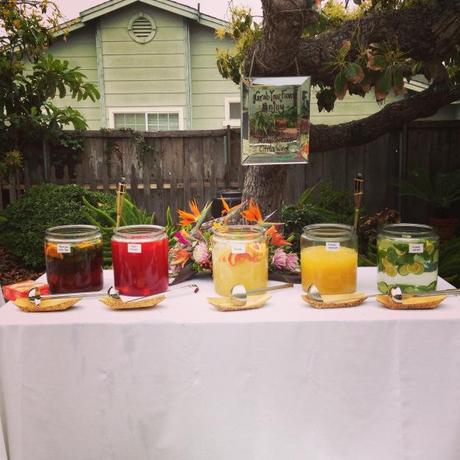 A salad bar is another novel ideas for your wedding buffet. Think restaurant-like salad bars with several types of dressings including Ranch, Island, Vinaigrette and the likes. For a more striking visual effect, it's best to color-code the salads as you arrange them. By the same token, don't hesitate to set up a buffet table just for appetizers and another one just for entrees. The most important thing to remember, though, is to provide enough finger-food to satisfy a wide variety of palettes. Also, make sure to have enough food for every guest: nothing screams tacky and stingy than a wedding reception where the food runs out mid-way!