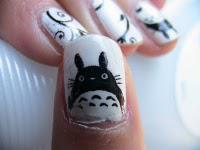 Hiya lovelies, long time no seeee. I'm sorry I haven't posted in quite a while--it's been so busy around here lately. I'm trying to get back into blogging mode, so hopefully more posts to come soon!
Anywhoo, today I figured I show you guys my NOTW because they're super fun and super cute!
Totoro!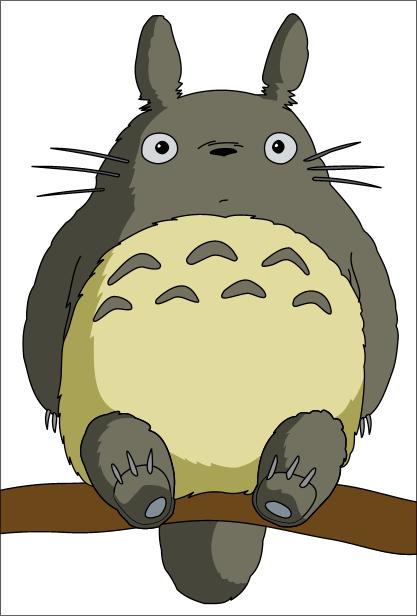 On my nails!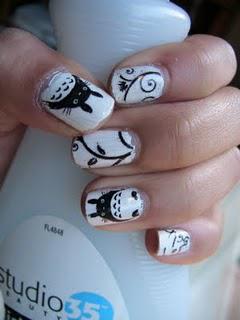 Along with some abstract swirlies :)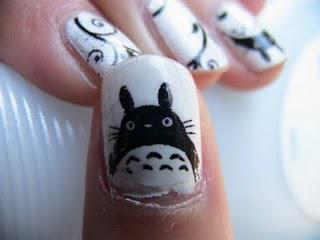 Sorry about the messy cuticles and slight chipping--I did these nails earlier this week, so they're starting to get a little messy.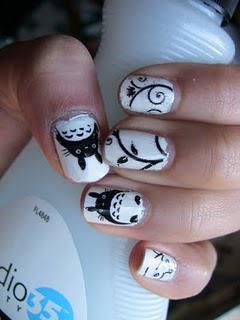 Super cute and super easy to do! I didn't draw them on; I have no patience for that for sure! Originally what I was going to do was "newspaper nails," so using the newspaper and rubbing alcohol put words on my nails. But I thought, if I can do words, why not pictures?? And what do you know, it's a success!
Let me know if you would like a tutorial :)
Thanks for stopping by,Belle