Hey all,I haven't done a NOTD in a while, so I figured I would show you my current nails :)Over the weekend I was at a barbecue, and a friend of the hostess previously worked at a nail salon. She loved doing nail designs, so she gave me a manicure and pedicure, and they look amazing! 
Unfortunately, I didn't get the names of the polishes, so I can't tell you what's exactly on them. Sorry :(
Here are the nails: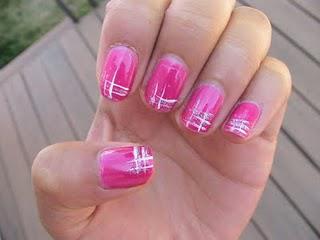 The polish is a hot pink, and there is a white and silver glitter cross hatch design :) Really pretty!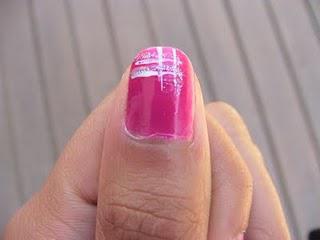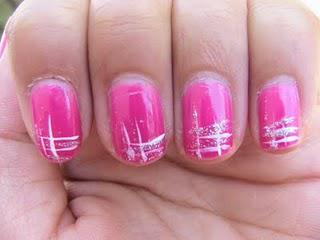 For the toes, she painted a purply-red with a flower design on the big toe. Gorgeous!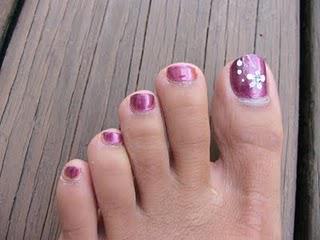 The polish she used was Sally Hansen Save the Date, from the Diamond Strength collection I believe. 
Hope you guys enjoy!
Love,Belle