hey everyone,
how are you all today, for my nail of the day i found a beautiful nail design on the wonderful thing they call google, and decided to try it out, but the problem was i haven't got any nail art pens, so i decided to do something different.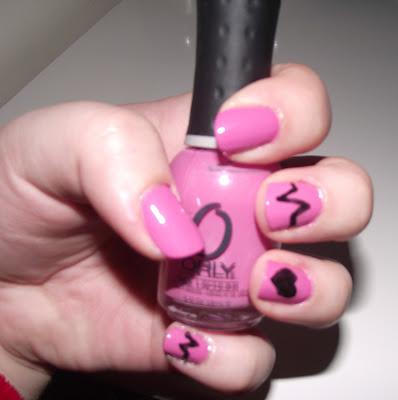 (left hand)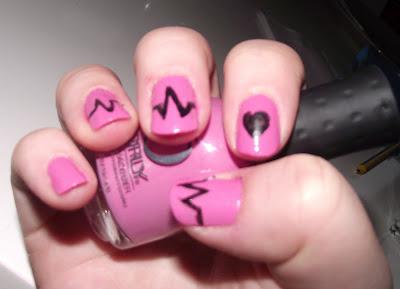 (right hand)
what i used: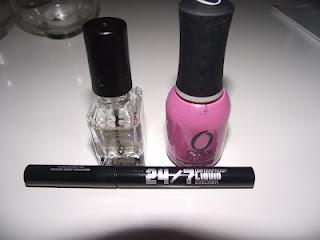 1. barry m base, nail strengthener and top coat2. orly elsbeth's rose3. urban decay 24/7 liquid eye-liner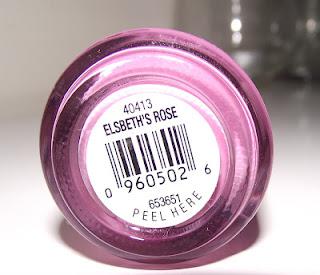 to start you need to paint all your fingers with your chosen color (well duh)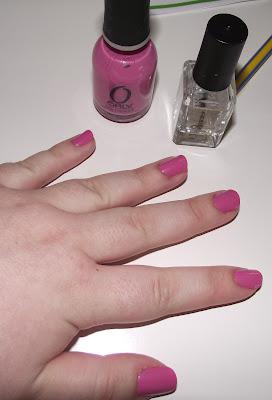 with orly you only have to paint 1 coat of the colour, because its super opaque and a beautiful baby pink with a slight blue undertone, (paint 2 if you have to) and let it dry completely.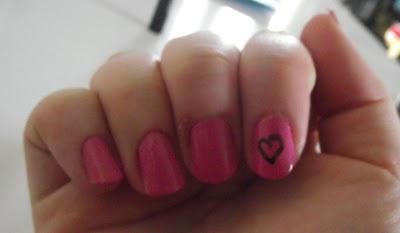 then you need to use the liquid eye-liner as an nail art pen, (it is alot runner and you need to let it dry and apply another coat so that it appears black) i drew a small heart so i knew the shape of it and then enlarged it as i went.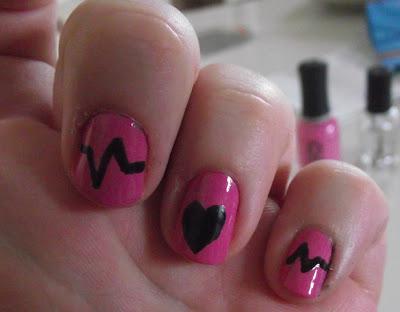 then i just drew the lines of a heart monitor onto my nails, and voilà done, just finish with a top coat to seal in eye-liner.
hope you enjoyed my nail tutorial of a heart beat nails, tell me what you think?see you soon xxx