hey everyone,
sorry ive been so distant this week, ive been working all weeks and my next day off is sat so i can properly come on here and organise myself
so sorry, my life is getting in the way lol :D
anyway, here is the nail varnish i won from amiee which i mentioned in my last post,
someone commented that they wanted to see it and i was like, mawhaha read my mind :D
anyway this one is called hocus pocus, from the summer brights collection.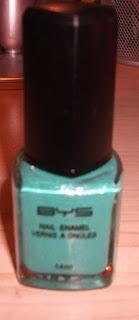 now ive never heard about bys so i had a look at them, and there website. They are designed and developed in Melbourne, Australia, and they sell them world wide. they do not test on animals either!
they say: 

With a strong emphasis on fun and fashion and with its sophisticated black styling, BYS continues to fill the void for innovative, good quality and great value cosmetics that everyone can afford. There are more than 1000 products within the range and it is growing by the day.

BYS is continuing to expand into many countries around the world and is establishing strong distribution export partners as part of our growth strategy.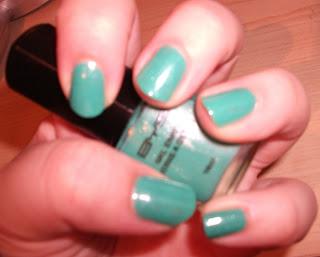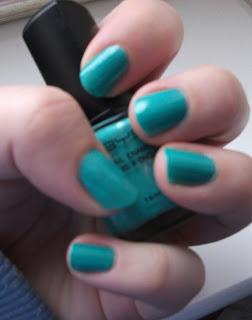 it is a nice colour, its like a neon green with a blue undertone, and has flakes of silver glitter in it aswell. it makes your nails very shiny, even without a top coat. i will say that it wears of quickly though, it doesn't chip, which is ace, but it starts to look like, you know when you use nail varnish remover on someone else's nails and it rubs off on yours, it looks like that! it also doesnt suit my light skin, but it is a beautiful colour :D
see you soon x
p.s dont forgot about my 200 follower giveaway enter here: http://penelopesbeautyobsession.blogspot.co.uk/2012/04/200-follower-giveaway.html