Helloo, so I am doing another NOTD posts, so my nails were doing really well, and I wasn't biting them at all. I was treating them well and I was dead proud so I a few NOTD pics. But that didn't last long and I have now bitten them all off. Anyway, I had this color on my nails for quite a while before I took all my pictures. I love love love this colour! It is a gorgeous deep red (perfectly named).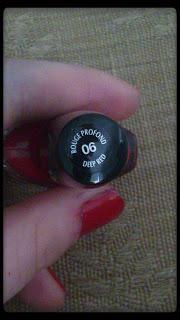 So it is a gorgeous red and really suits different skin tones.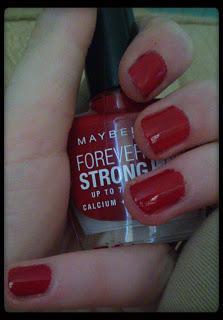 As you can see (other than the crappy job I have done) the color is so pigmented. It is amazing, and this has been done with just one coat. It does have quite a thick formula so if you have more than one coat it may start to peel, so it's great that it is so pigmented. It is the Maybelline Forever Strong Polish and it says it lasts for up to 7 days. I didn't have it on for 7 days but it did last the whole 4 days I had it on. But I did find it chipped a little at the bottom of my nail nearer to the cuticle, this could have been me subconsciously picking it off but I have been trying not to fiddle.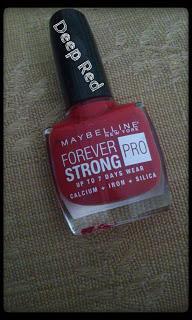 I absolutely recommend you try from the rang. Maybelline do really good nail polishes, and they have a great shade range. They also do some really great nudes, these would be great for school/work.
Thank you, look out for loads more NOTD posts.See you soon.
Love Allie x x x x
Tweet Me