Hi Lover Dolls!
I feel like every time I turn around these pretty bottles of hair goodies are popping up everywhere so I   couldn't wait to write my review on the amazing products I recently received from Not Your Mother's  hair care!
Aside from my flirty girl,

"She's A Tease"

(don't you just LOVE these names?) my friends over at NYM headquarters sent me 3 more products to use on clients, aptly named,

"Clean Freak"

, "Beat The Heat" and

"Girl Powder"

 I knew I'd be writing a review so I gave them a try first!
Pic taken from my Instagram @NewBeautyReview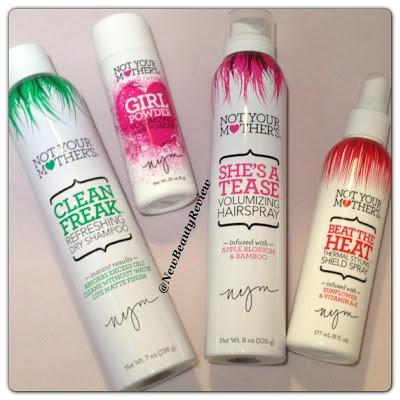 *Clean Freak*

I chose this product because I don't always have a lot of time to do hair & makeup on clients. Sometimes 30 min for both (I know, it's crazy!) so I can't always "start from scratch" when styling hair. I have to be prepared to do a quick style or a blowout & style, depending on the time allotted.
Either way, a few sprays of

Clean Freak

will get us up and running in no time at all! It's like a fresh start for styling. Lol!
I personally don't use dry shampoo regularly because my hair isn't oily and doesn't get oily even after a few days. It's pretty balanced so I have used it a few times (most definitely in hot weather) because, call me crazy, I'd rather just wash my hair & take the time to style it. I like clean, good smelling hair so this consumes a good chunk of my life -__-
I'm not complaining though because who wants to walk around with dirty hair? Not me! O.o
I specifically waited to use this on a day before I was going to wash my hair to see how it worked. I sprayed it on the roots of my hair & brushed it through. My hair wasn't greasy to begin with but had a shine to it. I noticed my hair definitely looked matte after. It was subtle but strong enough that it looked like I'd just had a blow out and it felt lighter

♡


It's a great all around product as it can be used on really any hair type, but if you have oily prone hair, meet your new best friend!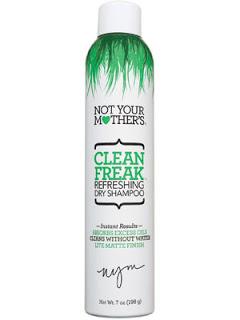 *For those of you that don't know, the purpose of dry shampoo is to "freshen up" your hair (absorbing excess oils) without having to actually wash it. I'd say this is perfect for an occasion where you are limited on time while getting ready & have to pull yourself together quickly!
It does not, I repeat, it does NOT take the actual place of washing your hair. Just saying ;-)


*She's A Tease*

This product was my intro to Not Your Mother's hair care. I got 

"She's A Tease"

 volumizing hair spray a few months ago in one of my Beauty Army orders.
I loved the smell right away (it's infused with Apple Blossom & Bamboo) but it really delivered as a product. It claims to be humidity proof  & I have a lot of thick hair so the test for me was using it to tease my hair into an Amy Winehouse styled beehive & have it stay...it passed with flying colors!
I decided to bring it on set with me and not surprisingly, my clients really enjoyed it.
So much so that one client *Kristen Bentz*, had to have it so she bought some along with

Clean Freak

! Lol!
It became clear to me that I needed this and other products on set with me at all times!
I was even more excited to find out how inexpensive the products are, at just $5.99 for full size products, that's unheard of for salon quality products!
I also use this as a regular spray because it gives the hair a firm hold but doesn't flake off or feel heavy after a few sprays. Also great for men & women to use on fly aways in a pinch!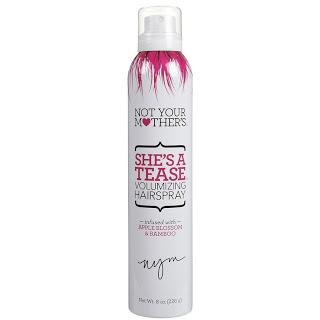 *Girl Powder*

While I was browsing through the NYM products I'll be totally honest and say this caught my eye because it had a big, pink heart on it with the words

GIRL POWDER

in big letters on the front of the bottle. Lol! That's definitely what caught my attention but I chose to try it because of what it claimed to do. The bottle is very light so you don't even expect anything to be in it but it's in there, trust me! O.O I wanted this because again, I don't always know the texture of a client's hair and sometimes this is all you need. A little goes a long way on fine hair and if all I have is 10 minutes, this will give my client instant volume without the extra styling. Voila! This little heroine looks small but after a few sprinkles on your roots, your hair doubles in volume! It's like the Superwoman of volumizers! It instantly adds a deeper texture to your hair creating fullness. This is the perfect partner in crime to

"She's A Tease" 

They're powerful together because the powder gives your hair more to work with when teasing. Volume and fullness are what we're looking for when we want to tease and create height. You can use this alone and scrunch it in using your fingers to fluff up your hair as well. The powder is extremely finely milled so it disappears instantly and gets right to work.  The only thing missing from the bottle is a pretty pink, sparkly cape because she will be coming to your rescue! Great for anyone with fine hair or even thick hair looking to create extra volume in a specific area but definitely a hair stylist must have!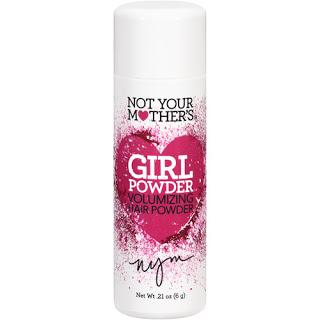 *Beat The Heat*

I clearly chose this because I use a lot of styling tools (blow dryer, flat iron, curling iron) on set. Protecting the hair from heat damage is always a concern when you sit in my chair and I'm always sure to use something before styling, even if I only have 5 minutes! Lol! This also smells delicious with main ingredients including: Sunflower & Vitamin A+E What I really love about this thermal styling shield spray (that's a mouthful) is that it really protects your hair, not only from the heat from your styling tools, but also from daily harmful UV rays. That's a big deal for me because UV rays are damaging to the hair & can lead to fatal health conditions on the skin. I have used heat protecting sprays for almost 10 years and at times they can feel heavy, sometimes even oily.  I used this the other night and my hair felt silky right after but also the next day, which really impressed me. You can spray this on wet hair before blow drying or on dry hair before using a flat iron/curling iron.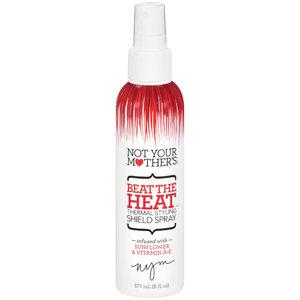 There are currently 13 products total known to the brand and 4 styling tools. 

I'm sure I will be stocking up on more products to add to my set bag (and personal hair product cabinet..heehee) 

The website is very user friendly and filled with information on the products even showing demonstration videos on the styling products. 

*NYM Website*


I was pleasantly surprised to see all of the locations where you can pick up the products :-)


*Find NYM locations*


I'm so glad I was able to try everything here and I'll definitely keep you all posted as I pick up more!
I 

♡ NYM!


Keep it Prettie!
*Stephanie*