It seems that criticising Nokia for their bulky handsets has finally worked! They answered the critics and introduced lighter and thinner Windows flagship phone with aluminum frame.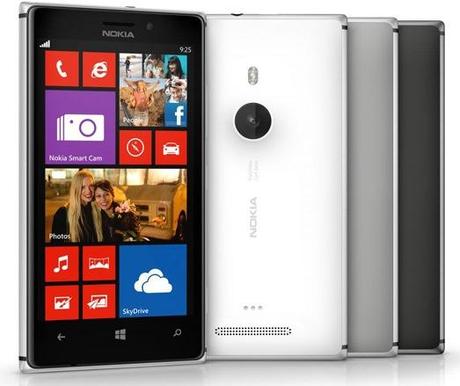 Nokia's current top model, Lumia 920, is packed with features. The screen can be used with gloves on; the phone supports wireless charging and is equipped with a plethora of Nokia apps for camera, map and navigation. Unfortunately, all the features made the phone quite large and heavy. With its 185 grams, Lumia 920 is considerably heavier than rivals like HTC One, iPhone 5 and Samsung Galaxy S4.
Therefore, we are happy to see that Nokia is launching a thinner and lighter successor. The new model is called Lumia 925 and has just been presented at a press conference in London. It has a completely new design, with an aluminum frame and a back made of polycarbonate. The weight has plummeted by almost 50 grams.
However, this means that the Lumia 925 does not have wireless charging. However, you can buy a cover that has inductor built-in so that it is still possible to charge your phone wirelessly if you wish.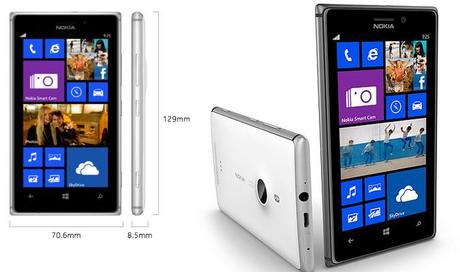 The screen is a 4.5-inch AMOLED with 1280 x 7687 resolution, just like the Lumia 920, and most other specifications are also identical to its predecessor. The new model has just 16GB of memory, while Lumia 920 had 32GB.
Nokia has changed color as well. Lumia 920 is available in cool colours like red and bright yellow; however the new model is available in white, black and metal.
Nokia Lumia 925 is coming in June, first in large markets such as the UK and Germany, and will cost around 470 euros.
Specifications:
• Operating System: Windows Phone 8
• Screen: 4.5 inch, 1280 x 720 HD
• Processor: 1.5GHz Snapdragon S4 dual-core
• Memory: 1 GB RAM + 16 GB
• Camera: 8.7 MP (back) + 1.2 MP (front)
• Wi-Fi: 802.11a/b/g/n, Bluetooth 3.0, NFC, 4G/LTE
• Connection: Micro USB 2.0
• Dimensions: 129 x 70.6 x 8.5 mm
• Weight: 139 g
• Battery: 2000 mAh