Did it ever occur to you that you need not be a doctor to carry this kind of bag? The one that is carried around by medical technologists, surgeons, nurses and doctors are what you call doctor's bags. But, what is really a doctor's bag or a medical bag? It is a portable bag used by a physician or other medical professionals to transport medical supplies and medicine. But, in fashion, this bag is one stylish accessory any woman should have in their wardrobe and vanity cabinet. The original wonderwoman portrayed in a cartoon series carried a medical bag to carry her accessories and costumes. Lynn Pressman Raymond created the medical bag in 1956 that carries stethoscope, syringe and other medical supplies. For your information, this bag is only one of the many types of bags. Here is a list of them, so you will have an idea what to call your bag. It is not just a bag, it's a satchel, a backpack or even minaudiere (Just like this one by Louis Vuitton):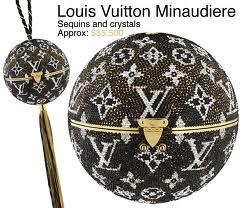 Antistatic bag
Duffel bag
Satchel
Handbag 
Messenger bag
Bag-in-a Box 
Purse 
Clutch 
Plastic bag 
Paper bag 
Popcorn bag
Sling bag 
Shopping bag
Body bag 
Thermal Bag 
Backpack
Money Bag 
Burn Bag 
Diplomatic Bag
Travel Bag 
Tote Bag
Drawstring Bag 
Doctor's bag

-

Who knows there can be so many types bag. Now you know!
What I am about to showcase you is the newest collection by PX Box. An addition to the extraordinarily chic bag collection of Ms. Weng Ferrer- Marfil. Experience classic glam like you never before. A bag that speaks your psyche, identify your fashion schema and promote the style icon within you.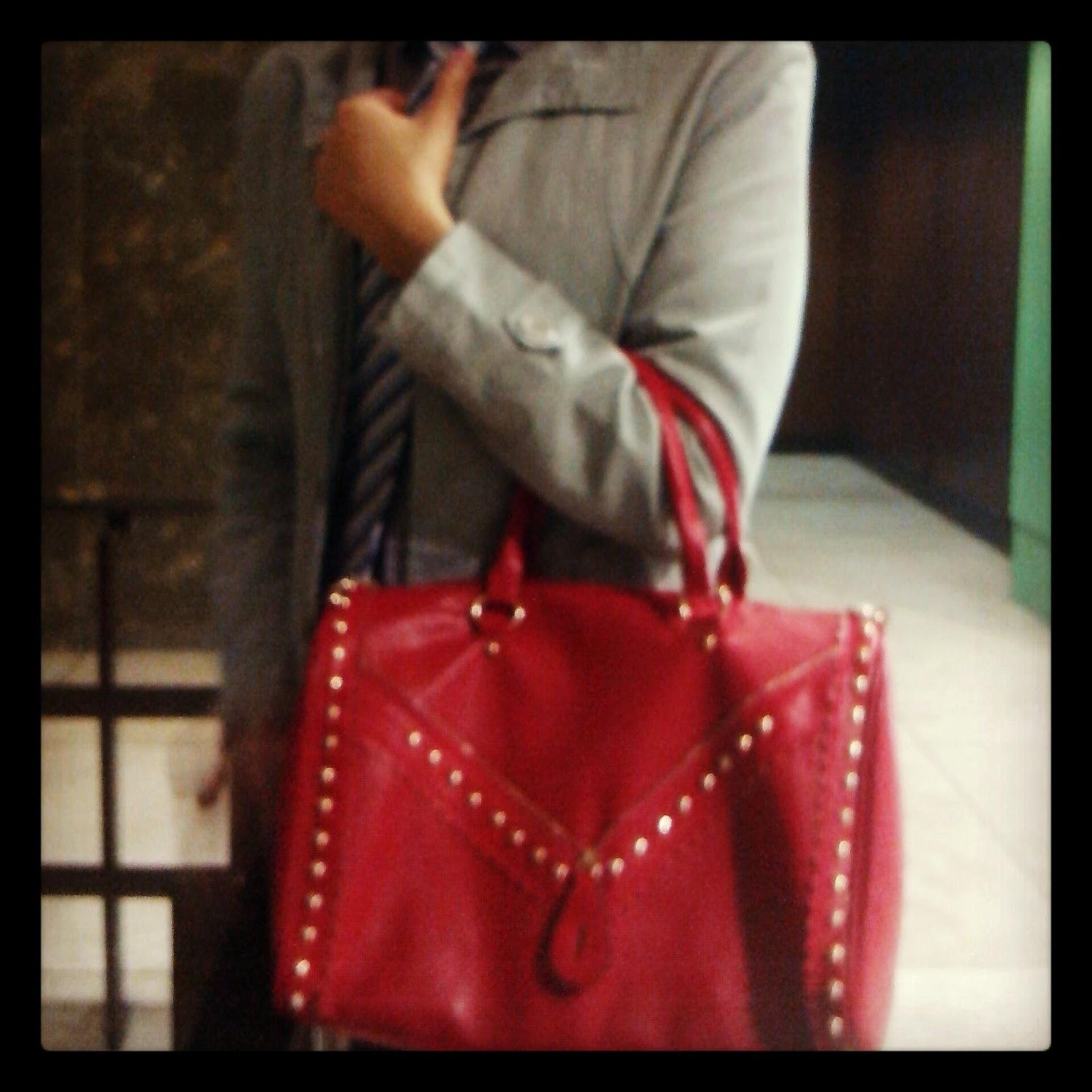 This square doctor's bag
(Don't ask me, I am not a doctor, well for now not yet, but I will soon become since I am currently finishing my Ph.D.)
with an arm handle is made up of synthetic leather material. The gold studs in the front are styled as V-cut zipper and is placed on the side so that it will not be overstyled. The color is not just red, it is deep red with a sensation of gloss. You can even wear this as a handbag, an arm bag or a shoulder bag. I carried this bag to match with one of my office attires which consists of a striped long sleeves button down polo with tie and a cover-on gray trench coat and black trousers. What way  to contrast this monochromatic look but a deep red doctor's bag only from PX BOX. It only costs you P650.00 per piece so it is just within your budget. When you carry it, it does not look like 650 bucks, it looks 2000 bucks. That's what my personal style is: make things look expensive.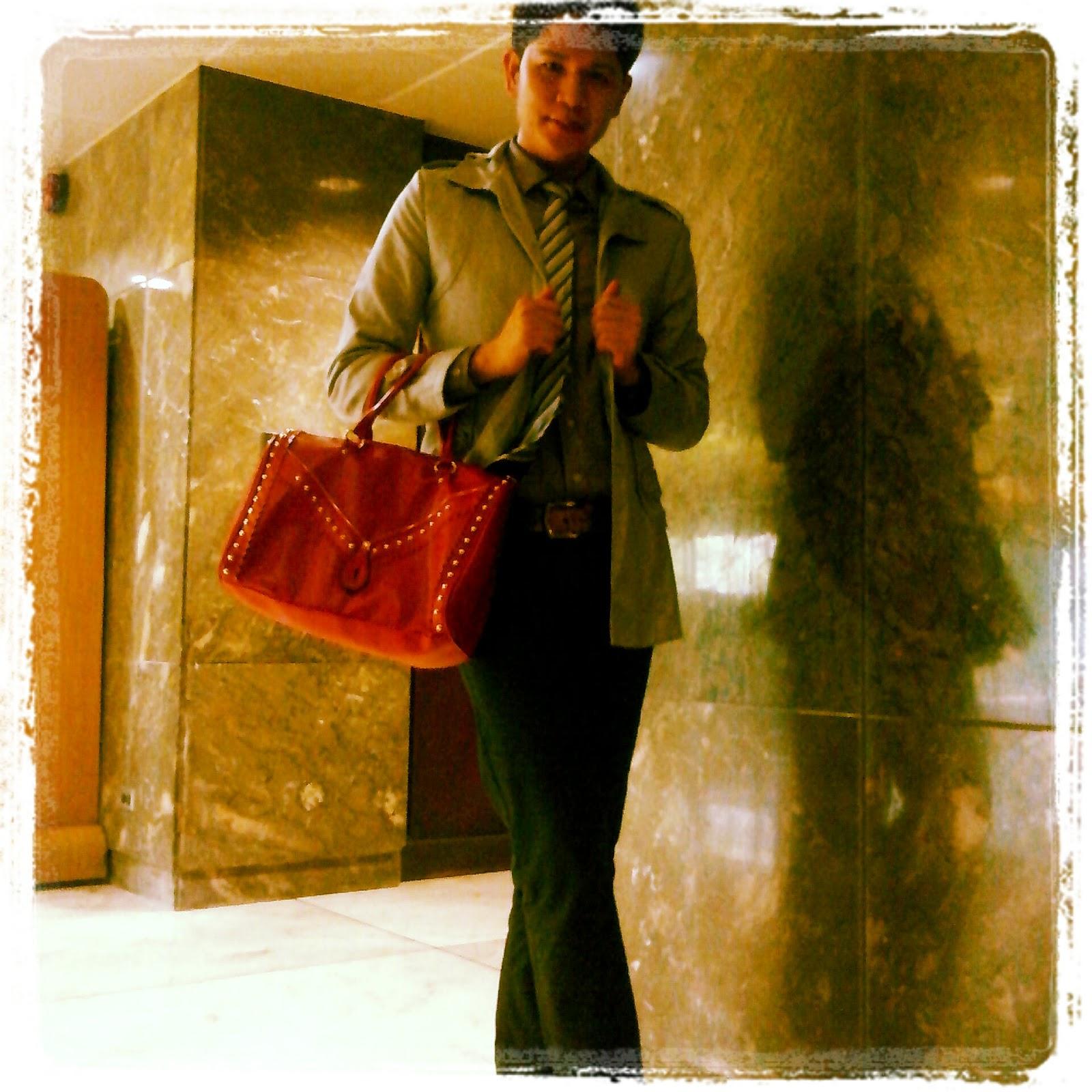 When it comes to accessorizing, I never forget the essential bag as I love to carry things, a lot. In this case, I opted for this messenger bag from PX Box, not only because it's durable and can fit anything, it's really light so even if I carry it all day long, my arm or shoulder will not hurt because of its soft leather strap that is perfectly made to let your hand ,arm or shoulder into it. The good thing about this bag is that it is not expensive so if you are looking for one this summer season, whether for shopping, date, dinner, work, medical check-up, just about anything, this bag is IT! This bag is also amazingly cute and the color really pops out. You will surely, believe me, that when you carry this with you, you will catch all your friend's attention. Who does not want a red bag, just like a red stiletto? It's sexy yet super chic, affordable yet outlandishly stylish and modern yet retains that functional appeal. 
Want to know more about what other styles or brands of bag PX Bag is offering for all the corporate, modern and "uber" elegant women out there? Check their latest collection below: (Just one word: INDULGE).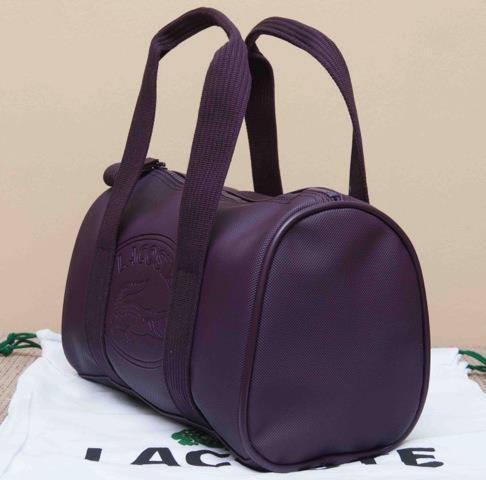 Nothing beats the enigmatic charm of this authentic Lacoste shoulder/hand bag. The color speaks class, sophistication and true passion for bags. You can't simply resist this!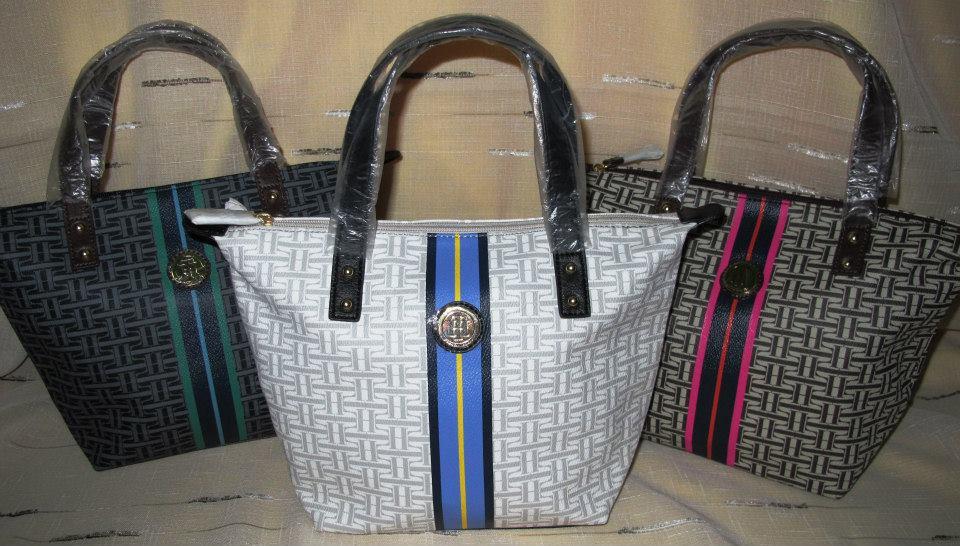 Printed leather tote bags from Tommy Hilfiger which are all original. The details and logo in the middle and a handcrafted handle make it perfect to carry around all summer: in the mall, at the office, in the restaurant or even in the park. Truly, a work of fashion showmanship.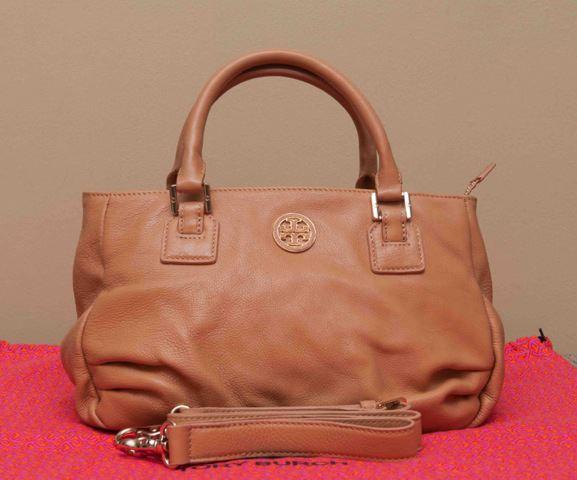 For any working woman, single or married who wants to lavishly display a sexier and edgier charisma but with a twist of seriousness and business-mindedness, this leather tote from Tory Burch is a must-have. Grab one, place your valuables inside and just wear it: the result: you will feel like a powerful, independent woman ready to take whatever challenges you will face ahead.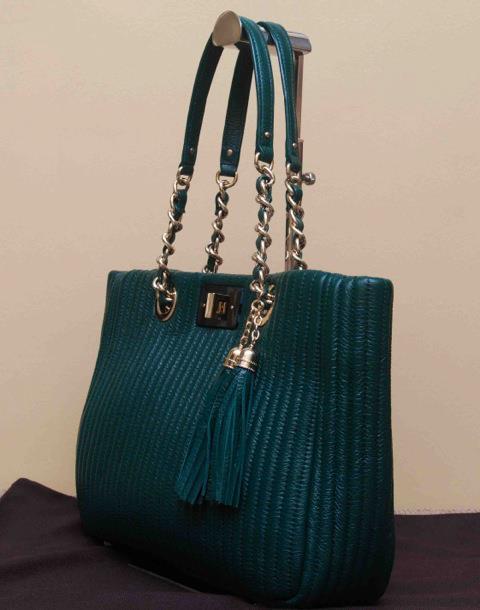 This is not just green or blue green. The color is teal. It's a tote with tassel and spring wired handle that you get to feel like a movie star when you wear this. Match this with any black, white or block-printed outfit, then this bag will stand out. Just be careful not to put on some florals or bold pattern as it will contrast the authenticity and style of this tote bag which is an original masterpiece of Kate Spade from New York. You will feel like a New Yorker and you will be proud you are wearing this! PX Box surely knows what women want. And, I know you want this!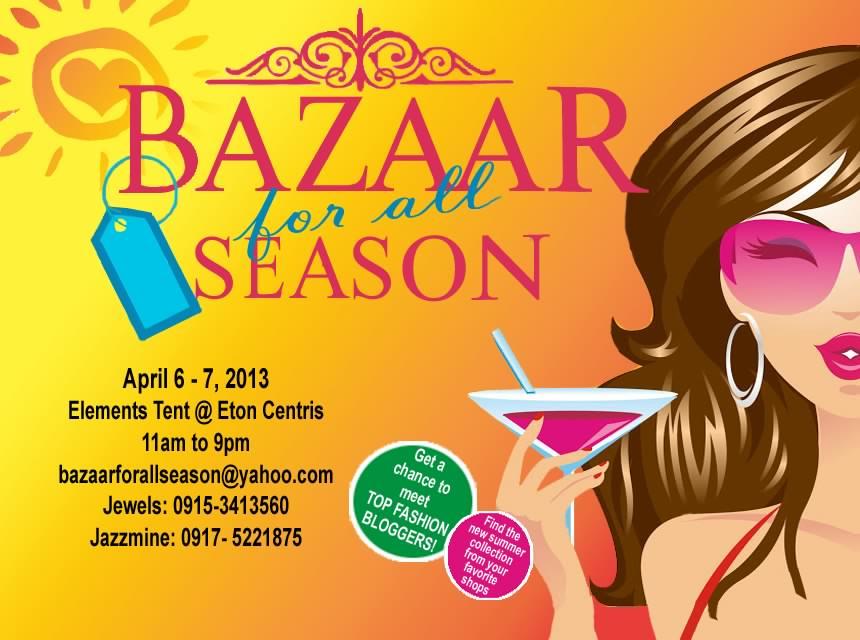 By the way, didn't I tell you, PX Box will be at the Bazaar for All Season this April 6-7 at Elements Tent at Eton Centris Quezon City. So, if you want to get to these bags, up close and personal and meet Ms. Weng, come and visit her stall at the said bazaar. Like PX Box. Contact Ms. Weng at 0917-835-5005 for orders and meet-ups.