Ah, living with your partner. We all know how it feels at first just after you've moved in together – something along the lines of love's young dream! You love coming home to each other every day and you can't think of a single thing about him that annoys you. Fast-forward six months, however, and you're debating moving out into a bedsit just to get away from his habits. No matter how much you love someone, you are guaranteed to find certain things that they do annoying after awhile, especially when you live together. Normally, these things revolve around housekeeping and cleanliness. Maybe your partner just doesn't understand that everything has its place – or maybe their idea of 'clean' is a bit different from yours! Whatever it is, there is one room where this can really become an issue: the bathroom. If you feel like you're locked in a constant battle with your other half over the state of the bathroom, follow these tips to achieve bathroom harmony together.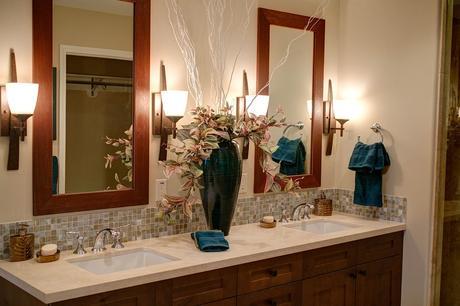 Image sourceConsider separate sinks Out of all the 'his n hers' items you thought you might be buying, sinks probably weren't one of them! However, this unusual idea could actually solve many of your problems. How many times have you spent precious time before work scraping dried toothpaste off your sink bowl that your partner has just left there? Or if you've had to wash the sink every time you use it because your other half cleaned his razor in there (and not wiped up)? Speak to a company such as Drench about getting twin basins installed. The plus side is that double sinks can actually look very stylish, and it's an excuse to get a new countertop too!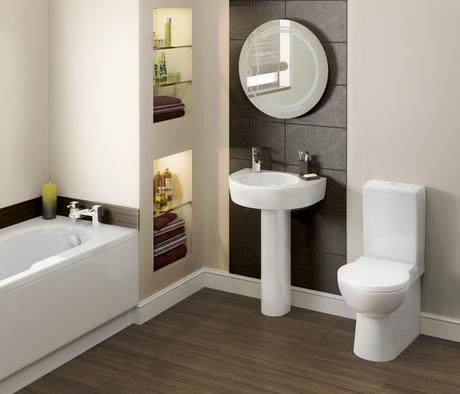 Image sourcePut your money where your mouth is If you're constantly nagging at your partner to put things away or to stop stealing your storage, you might need to look at the bigger picture here. Your partner probably isn't doing it simply to annoy you – you genuinely might be low on storage. It's always better to have too much than too little, after all – and as there's two of you, you need to start thinking in a double mindset rather than just sharing everything. Two robe hooks, bigger storage for both your shampoo and his body wash and a large towel rack will go a long way.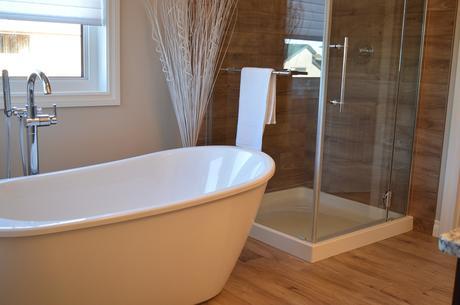 Image sourceDe-stress your bathroom If your bathroom is the cause for most of your arguments, you will need to try and unravel this negative connotation you have with it. If it's got particularly messy suggest that you both clean it together – it will be much easier and will take half the time. Then, light some candles and hop in the bath together – providing it's big enough! If not, there are some stunning standalone tubs on the market at the moment. Whether you want to share or just want your own space, they can make a real standout feature in your bathroom. Plus, who doesn't fancy a bit of luxury from time to time?