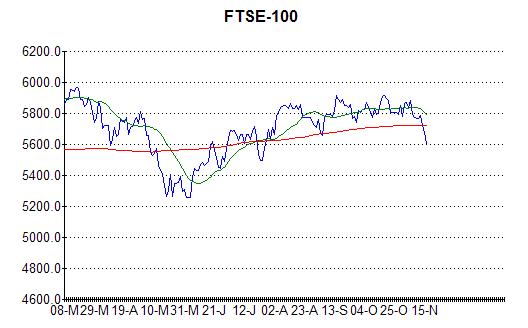 The FTSE has declined to support at 5600, falling significantly less that the Dow, and looks ready to bounce. Its fast stochastic is in single figures which is usually a good indicator that a bounce is imminent.
Across the pond, the US elections left things unchanged and the markets shifted focus to the "Fiscal Cliff" after a slight election day bounce, so it almost went to plan. The only aberration was that the bounce in the Dow didn't reach the 50-day moving average (see below).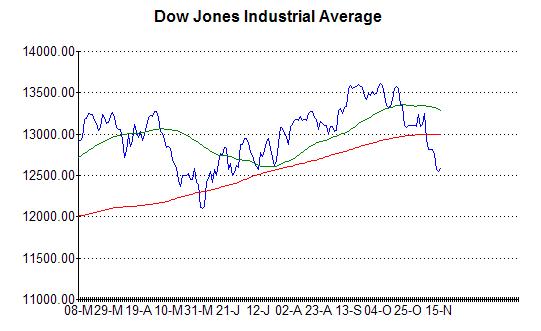 The Dow has declined 1000 points in the last month or so, a fact which seems to have provoked surprisingly little comment. It has hit a major support level now though, at 12500, and its fast stochastic is also on the floor suggesting that a rebound is in order. It is difficult to see how big that might be, but I think getting back to the 13250 area is quite possible, particularly if the compromise noises coming from the Republicans amount to anything concrete. Tax rises have been a red line for them up to now, but, if they compromise on that, the fiscal cliff problem could dissipate quite quickly and we could see a substantial rebound.