Home > Stock Market, Bitcoin > Is Bitcoin about to bounce again?
Is Bitcoin about to bounce again?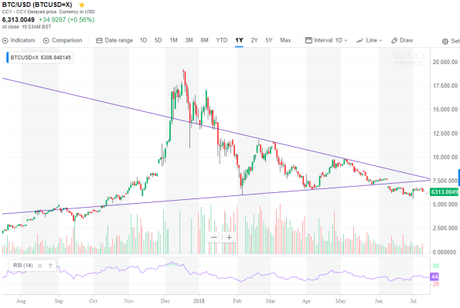 As I forecast in my last post, bitcoin has dropped out of its wedge pattern, hitting a new post crash low a couple of weeks ago. Since then however, it has essentially gone sideways, and, since the initial fall wasn't as sharp as I anticipated, I am led to think that, on the principle of what doesn't go down will probably go up, we may be due another bounce. For now, I am abandoning the idea of a return to $3,000, though I may return to it at some point, and instead looking for a move up of at least $1,000 to the falling wedge line.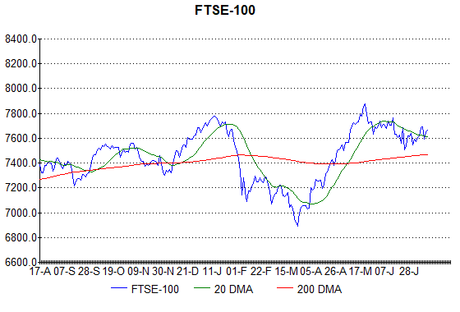 The FTSE has continued to travel mostly sideways since my last post, though losing a bit of ground due to the fears over President Trump's trade war. The generally good news about the overall health of the US economy has stopped the index from falling significantly. I suspect it will continue to drift upwards over the coming weeks with the occasional FUD (Fear, Uncertainty and Doubt) induced spasm.