Nikki Reed set the bar high for princess wedding attire when she had her gown designed by the wedding jeweler, Tacori. Adorned with 100 diamond buttons, a diamond brooch, and a 72-foot train, Nikki's dress truly shined on her special day.
Nikki, who married Paul McDonald on October 16th  of this year, is best known for her script writing and acting abilities. She has starred in The Twilight Saga films and wrote the controversial and emotionally packed 13.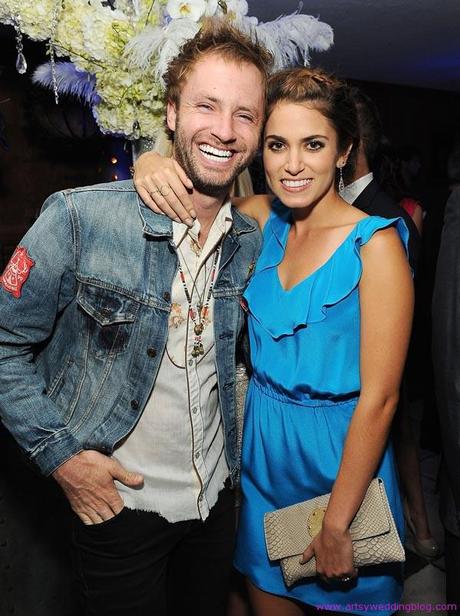 Paul McDonald is best known as a top ten finalist in the popular television talent competition, American Idol. The groom appeared in the tenth season of the show.
The wedding was  held outside in a concert on the lawn style with blankets for guests set up on the lawn.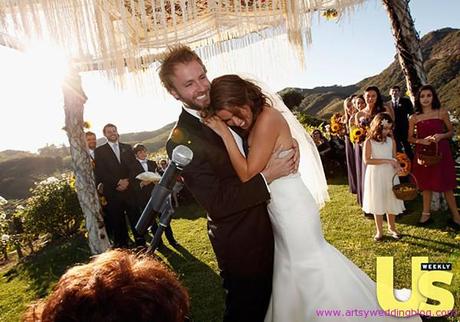 Nikki's dress was  an ivory colored mermaid styled gown studded with diamond accents created and designed by Tacori. Tacori is a well known wedding jewelry designer whose work has appeared in the television series Friends and The Bachelorette.
Tacori's designs are best known for their unique compilation of 18 k gold and 925 silver designs.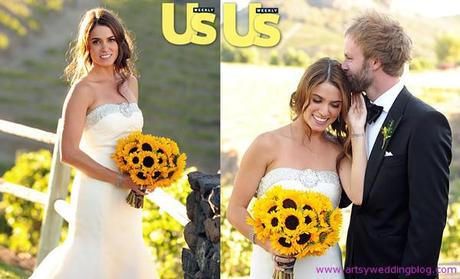 Nikki's gown boasted more than 100 carats within the buttons on the back of the dress, which held a look reminiscent of 40's classic glamorous styling ending in a train that trailed behind her by six feet. The gown itself was kept simple to accentuate the detailing of the diamonds and to allow the bride's natural beauty to shine through all the bling.
Traditionally, buttons on a wedding gown are silk wrapped in tones to match the dress perfectly. The buttons on Nikki Reed's dress were a unique feature as the use of diamonds as buttons has not been seen before in bridal creations.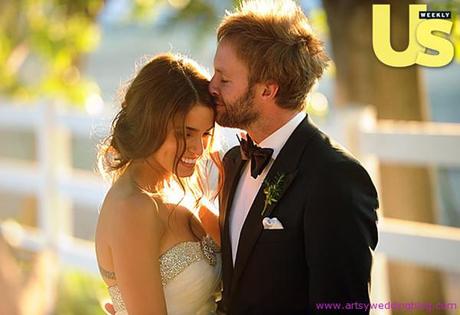 Nikki Reed's wedding gown also held a surprise at the strapless neckline with an intricate diamond brooch and a band of diamonds that extended around the bust line of the dress. Combined with the diamond buttons, the touches Tacori added to the bridal embellishments made a stunning picture that will be talked about and surely desired by many brides to be in upcoming weddings.
Tacori also designed the wedding and engagement rings the couple sported during the ceremony.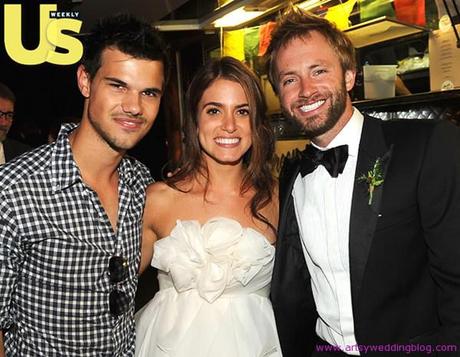 When it comes to weddings, Nikki Reed showed she can pull off a dream fairy tale wedding with the simplicity of style and comfort. Her unique gown accentuated her tastes while her Malibu ranch music festival wedding offered complete comfort for  her guests.
US Weekly enjoyed the  privilege of having exclusive photos of the wedding.