This Sunday in the city of Boston WWE's Night of Champions takes place. In a night where every champion defends their title we can expect a special night from the TD Garden. In a card full of gold and also a lot of young superstars we might be seeing the best event of 2012. We might also see another 5-Star match from Cena and Punk. For sure this will be an event to remember.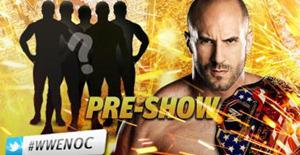 Pre-Show: #1 Contender Battle Royal
After becoming US Champion on the Summerslam Pre-Show by defeating Santino Marella he once again defeated him at Chicago. Now that there's no challenger a Battle Royal will take place to determine who will later on the night face Antonio Cesaro. The participants haven't been named so is not easy to predict a winner. In a match like this we can expect a lot of young superstars in it. Guys like Heath Slater, Zack Ryder, Justin Gabriel, and Curt Hawkins are people who will be in this match. A late entry by Christian just like Over the Limit this year wouldn't surprise me. Also seeing someone like Ryder win wouldn't surprise me, he has a winning streak and has appeared on TV with that in mind he is the perfect candidate to win this match. One thing I'm sure about this match and that is that Antonio will retain the title.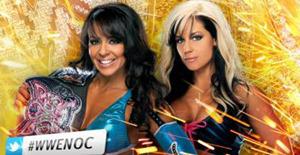 Divas Championship Match
Just a couple of weeks Kaitlyn won a Divas Battle Royal to become the #1 Contender for the Divas title. This is Kaitlyn's big opportunity in the WWE, but her big opportunity has a grey cloud around her. That cloud's name is Eve Torres. Since Kaitlyn eliminated her in the battle royal to become the #1 Contender for the title Eve has changed her attitude. She is all smiles and acts like a good sports. The last time Eve acted like anything happened she cost Team Teddy their match and then she kicked Ryder right in the balls. But maybe that dark cloud isn't Kaitlyn's problem and is the champions problem. This Sunday can be a big night for Kaitlyn and for the divas division. For the first time in a long time there is a storyline surrounding the divas and their title. With a win Kaitlyn can begin a feud that has already started on Smackdown with Eve. Is difficult to see Kaitlyn win since she seems not ready for the title but at the same time Layla retaining doesn't look like a smart move.
Prediction: Kaitlyn becomes the new Divas Champion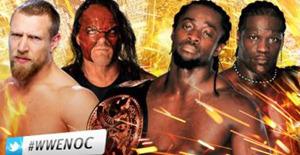 Tag Team Championships Match
In an Era where the Tag Team division doesn't matter the past few weeks in Smackdown they showed signs of being alive. For this match different Tag Team competed to get the #1 Contender spot to take the titles away from Kofi Kingston and R-Truth. Prime Time Players were the ones that won that spot again but unfortunately for them AJ decided that what happened in Smackdown didn't matter and put them in a #1 Contender match against the odd couple Kane and Daniel Bryan. Thanks to that decision and Kane's chokeslam over Bryan to get the victory they're now the contenders for the titles. Is sad that the Prime Time Players haven lost on two occasions against the current champions and now they're left out of the card. But on the positive side this could be what will make the tag division come to life. Clearly Daniel Bryan and Kane are over with their strange relationship and that's what the tag division needs, they need people to care. There is no doubt that this is a match people will look forward to and it will be entertaining like all the stuff surrounding Kane and Bryan the past few weeks. This match is easy to predict because clearly the WWE needs people to care about the division and the current champions need to lose the titles I think we will see new champs.
Prediction: Daniel Bryan & Kane become new Tag Team Champions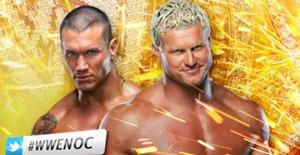 Randy Orton vs Dolph Ziggler
After making Chris Jericho leave the WWE once again Dolph Ziggler is once again trying to prove himself. This time he is behind the returning Randy Orton. Now with the two of them having a win over the other one this third match will be to determine who is the better man. Since this is Randy Orton's first PPV match after his suspension is hard to see him lose, especially when he is part of the elite group that rarely loses formed by him Sheamus and John Cena. But at the same time the WWE is trying to built Dolph Ziggler for his World Heavyweight title run. This match is really hard to predict but a win for the Show Off because he did lose against Jericho the last PPV and he needs this win.
Prediction: Dolph Ziggler wins

Intercontinental Championship Match
The past few weeks Cody Rhodes has been involved in a feud with his old rival Rey Mysterio and new rival Sin Cara. Into this mix the current IC Champion was added after teaming up with Rhodes to face the two Mexican idols and then when Rhodes attacked him this Monday. Is nice to see the Intercontinental title be chased by so many people elevates the title itself. Since The Miz is back on top is hard to see him lose the title.
Prediction: The Miz retains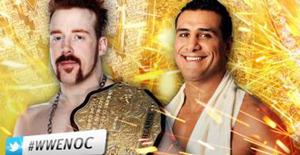 World Heavyweight Championship Match
Since his big win at WrestleMania Sheamus had one man behind his title and that was Alberto del Rio. Now with another opportunity Alberto del Rio has the chance to become World Champion. This time the match has something different, the brogue kick is banned. For some reason this will make people care about the match up or even think that Sheamus will lose.
Prediction: Sheamus retains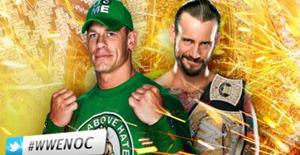 WWE Championship Match
A year ago CM Punk walked into his hometown as a contender and left as a champion. This Sunday John Cena walks into his hometown as a contender and he might walk out as a champion. In another chapter this rivalry that has become one of the best of this PG Era we can see history repeat itself but the other way around. This whole storyline makes you think that Cena is becoming the new WWE Champion. Is easy to think that: 1.) Is a Respect storyline and he is the definition of respect 2.) Is in Boston 3.) He is SuperCena 4.) Punk is heel and a heel champion doesn't last long enough. But now with Paul Heyman at Punk's side the possibilities of him retaining are bigger. Also the WWE has built all the last shows and this Main Event around Punk, they aren't going to do that if they are going to get the title off him. Also there is no money to be made of Cena wins, also The Rock vs CM Punk is the match people want to see and will pay to see. Cena is right this match will define CM Punk's career. It won't be like their first encounter in Chicago since Boston hates Cena and doesn't love him the way Chicago loves Punk. Things look like Punk is losing his title but nobody thought he would win at Money in the Bank.
Prediction: CM Punk retains