Hello to my new followers! I'm so excited to have you and hope I can entertain you even 1/3 as much as SkinnyRunner. If you haven't been reading or are new, I was planning on running the full marathon this weekend (would've been my first), but didn't realize how time consuming it would be. Since I'm moving in 3 weeks, it's football season, I've had 4 weddings and yoga teacher training, I had to realize my scheduling error and adjust accordingly. So, with all that being said - here is my racing schedule for the next 3 months :
1. Rock'n'Roll Savannah - November 5th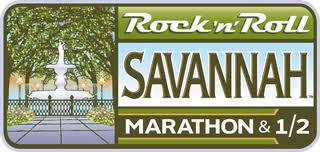 I'm super excited about this race because I LOVE the RnR series. I've done Nashville and New Orleans and they were so fun. I'm wondering about the music because Nashville was country/southern rock, New Orleans was blues inspired... what does Savannah offer musically? I'm not sure. But it's still going to be awesome. Savannah is beautiful and running through the historic district is going to be awesome. I'm also running this half with my mom for her first, so that's going to be cool too. And my grandma is tagging along to cheer her on. So fun!
2. Rock'n'Roll Las Vegas - December 4th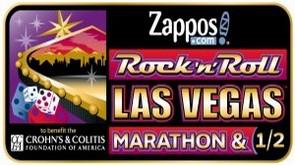 Can you tell I like the RnR series? This is a night race on the strip. Can it get any better than that? No. I don't think so. I want to dress up like Elvis but am not super creative, so probably won't. 
3. Resolution Half Marathon, Greenville, SC - January 7th
Race Website
There was not really a pic to go along with it. I don't know if it'll be as exciting as the first two, but I need to do a better job of supporting local races. So I'm doing that. 


Lastly, my trip is officially set for Rwanda. I am going to be volunteering in an orphanage and will start August 1st. The trip is expensive, so I've always been planning to fundraise. Originally, I was going to do a sprint triathlon but in order to save money, we're quitting the gym so I won't have a pool. What does that mean? Half Marathon. Since I'm trying to raise money for a very expensive trip (around $3,000), so I don't want to waste money by traveling to an expensive race. That's why I've decided to run the........
drum.....
roll.....
GREER EARTH DAY HALF MARATHON IN APRIL!!!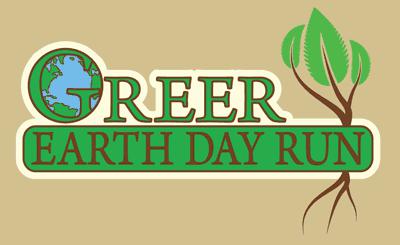 Earth Day Run
They don't have the 2012 date set yet, but I'm assuming it'll be around April 7th/April 8th. I've heard it's a fun race, it's pretty, it's cheap and it's close. I plan on training pretty hard for this one, so I'm hoping I can beat my previous half time of 2:17. I don't think I will beat it before then because I haven't been training as hard. So... 
That's it!! 
Ever run a local race? New Greenville peeps, ever run the Earth Day half??