I absolutely love the idea of lip stains, but in reality I find them extremely drying on my lips. Application is usually a chore as I just can't seem to get them to apply evenly. All my lip stain problems were solved when I came across

YSL's

new

Rouge Pur Couture Glossy Stain

.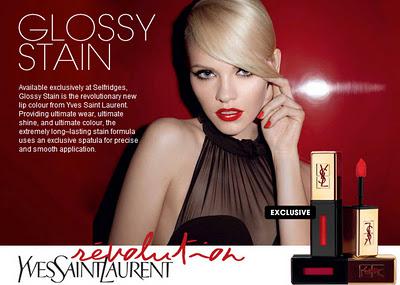 Currently exclusive to

Selfridges

, they retail at £22.50.They come in around 20 shades, so choosing one was extremely difficult.
I also had the embarrassing case of knocking over the display. It started with me knocking over just one lip gloss, but in trying to save it dropping to the ground, I knocked over another, which in turn knocked over a whole row with a domino effect. Anyway, luckily I managed to salvage the situation somewhat with only one dropping onto the floor.
I ended up selecting 2 shades:
9 Rouge Laque12 Corail Fauve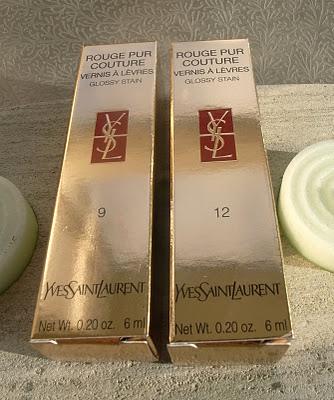 I really like the packaging of these lip stains. They are fairly chunky and cuboid with a small window to see the color of the satin.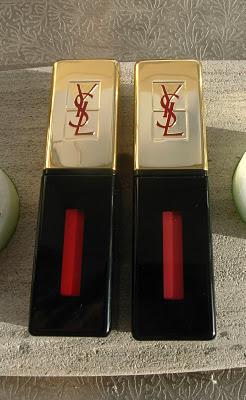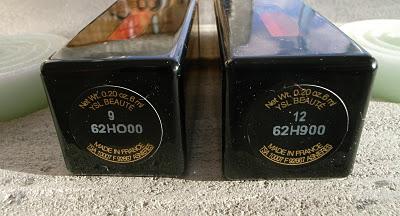 These lip stains are extremely pigmented. The texture is lovely, creamy and rich. Unlike conventional lip stains they do not feel dry on the lips at all, in fact they feel fairly moisturising.
Swatches of (L-R): 12 Corail Fauve, 09 Rouge Laque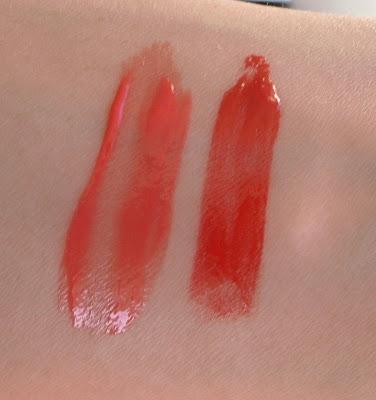 I'll start with the one on the right,

09 Rouge Laque

.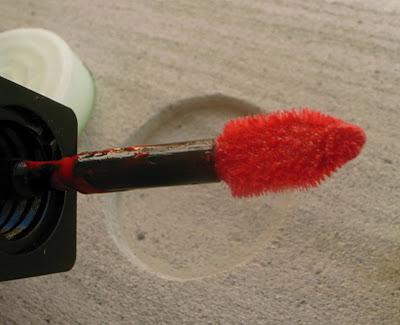 Rouge Laque on the lips: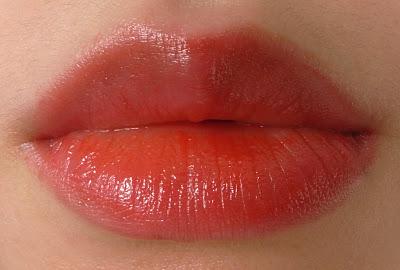 Rouge Laque is a

vibrant red with orange undertone

. It can also be stained very lightly with fingers for more subtle cherry red lips which can be more easily worn during the day.


Corail Fauve

is less pigmented, and is an easier to wear shade.
It's a

beautiful coral-peach shade

.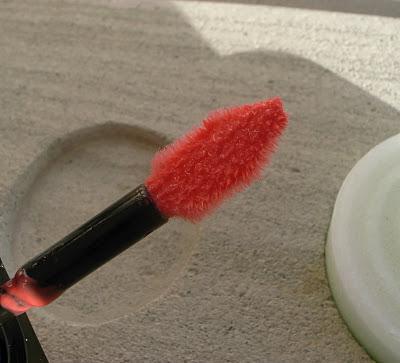 Corail Fauve on the lips: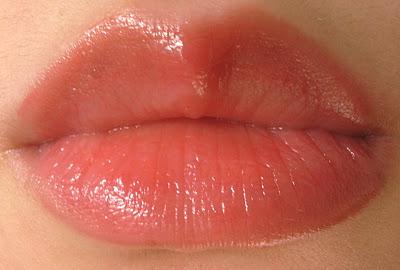 The applicator for these lip stains is a

heart shaped

for precision application. This is necessary as I personally find this lip stain difficult to apply. Rouge Laque is especially difficult, due to its intense shade. Careful application is needed or else I'd end up looking like a clown with red lipstick outside the edges of my lips.
The finish of the lip stains are

super glossy

. They have

good lasting power

, slowly fading after an hour to a more subtle stain.