I am so excited about our new yoga studio in Greenville called Zanti Power Yoga. Today is opening day and I was part of the first class!!! The class was at 6 am and here is a description -


"Intermediate Power Yoga – Zanti Power Yoga (Z2)
This class includes an intelligent sequence of more challenging postures which link breath and movement. Taught in a heated, climate controlled environment, the class both exhilarates and calms the body, mind and spirit."

Greenville is growing and we actually have a lot of natural health studios/yoga/body, mind soul type places. I'd really love to foster a supportive community where we all benefit from each other and so I feel it's very important to go to classes at other studios to support each other. As a new teacher, I also get a lot out of learning other styles because it helps me grow as a yogini and a teacher. 


I was first exposed to Julie, the owner, at Southern Om when I took her Power Hour classes at lunch. It was an awesome break in the day and because it was power yoga, I was able to get out some stress and aggression from work :). I've always liked her classes and when I saw she was opening a new studio, I jumped on the change to go to a class. 
Another cool thing that's happening in Greenville is that we got a Lululemon Showroom. It's not the clothing that is exciting (although I finally bought some pants and LOVE them), it's the fact that they are trying to bring together the yoga community and make it supportive and interactive. Again, I think this is VERY important for the growth and acceptance of yoga in the Greenville community and definitely want to be a part of that. 


If you live in Greenville, check out Julie's new studio downtown. You can take a hot class, a non heated class, a Yin class, etc etc. Her studio is very cool!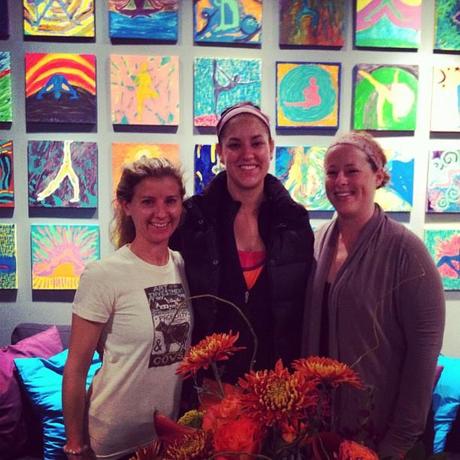 Peggy (who is awesome), me, and Julie, the owner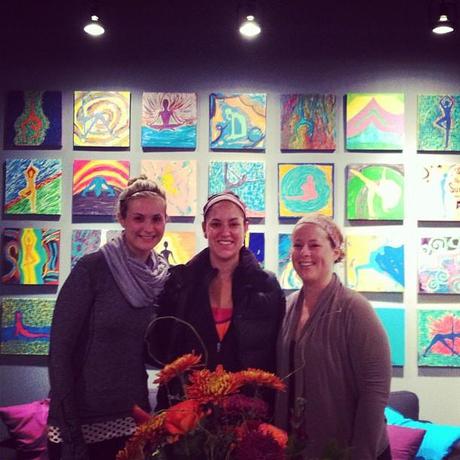 Katie (you might know her blog), me and Julie
Have a great weekend!!