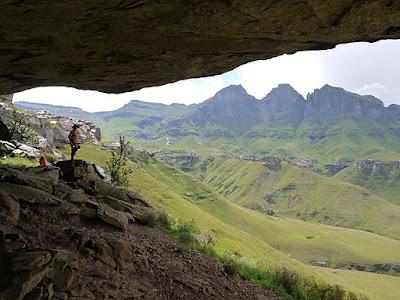 Tarn Cave is big and deep overhang in the Clarens sandstone with fantastic 180-degree views.
Finally, this year I had the opportunity to spend a New Year's Eve in the Drakensberg. Our friend James Voortman had scheduled a combined meet for the Mountain Club of South Africa and the Mountain Backpackers hiking club of Durban, and invited us to join them. Tarn cave, one of the finest natural shelters in the whole range, was the chosen venue. Located in the Bushman's Nek Area in the southern Drakensberg, a 10km moderate walk from the main camp, this deep overhang in the Clarens sandstone has great vast panoramic views all the way from the Devil's Knuckles to the Garden Castle.
If you would like to do this hike contact us at
[email protected]
or have a look at our website
www.spanafrican-adventures.co.za
for other exciting options.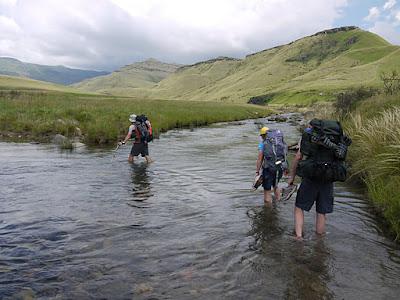 During our wet summer the rivers in the foothills of the Berg fill up with water.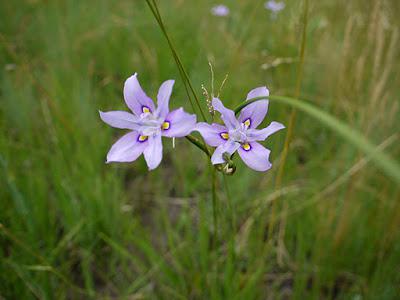 Moraea inclinata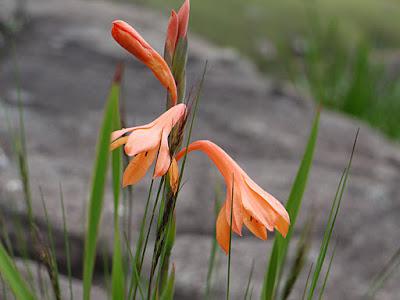 Watsonia socium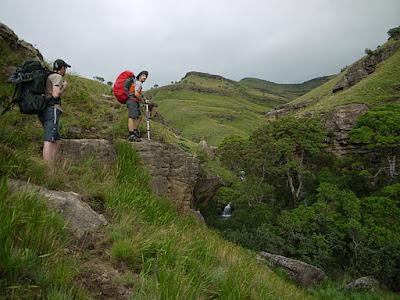 Following a side valley towards the top of the Little Berg.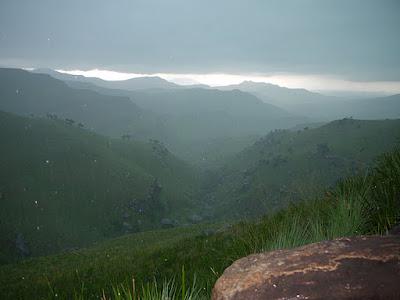 On our way up we were caught in a big storm.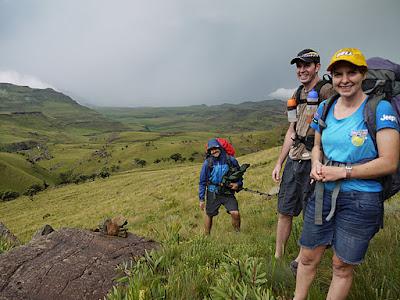 We got a little wet but it didn't last long. Here, ourfriends Julia, Shannon and myself keeping the spirits high.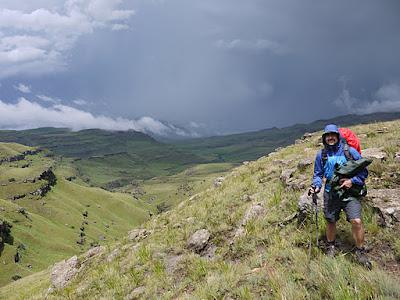 Although the sun was shining again the weather was stilllooking threatening.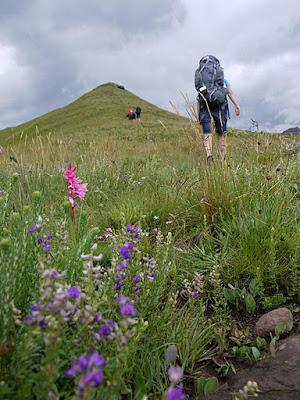 On our way up along the last steep ridge leading to the highplateau.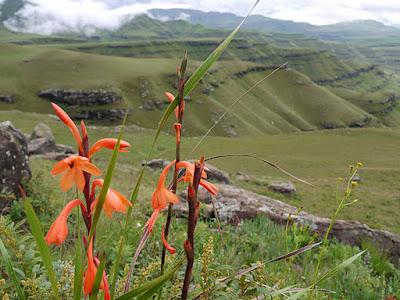 More Watsonia socium.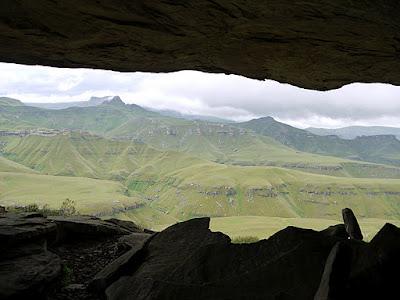 Views from Tarn Cave.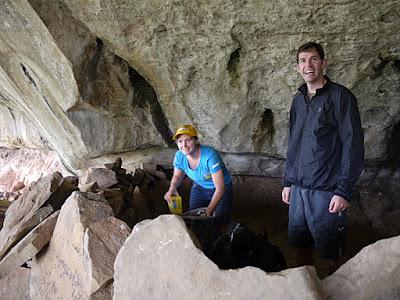 Julia and Shannon making themselves home.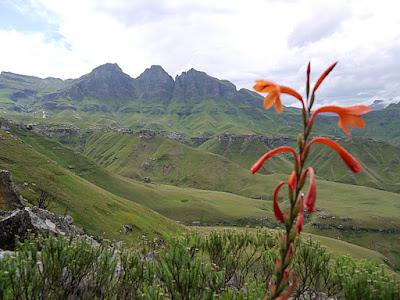 The Devil's Knuckles with Watsonia socium out of focus.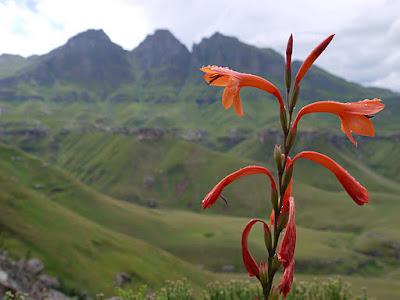 Changing the focus to the Watsonia.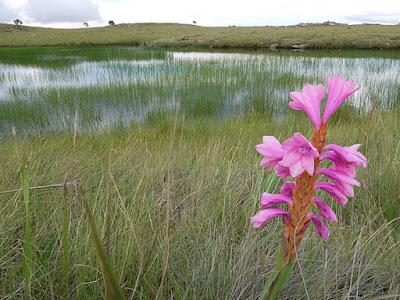 Watsonia lepida.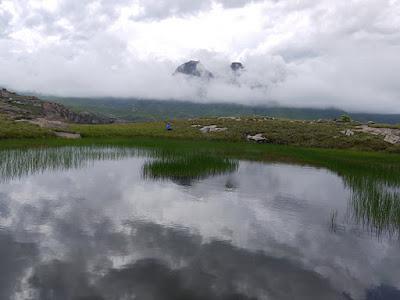 One of the tarns on the plateau which give name to the cave.
Shannon enjoying one of the jacuzzi-like ponds in the area.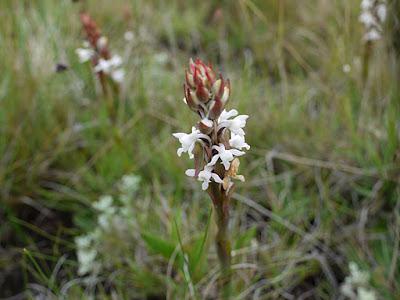 Satyrium cristatum.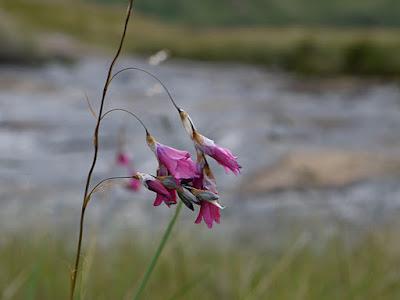 Dierama pauciflorum.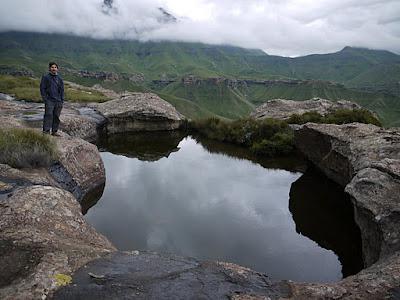 Another natural pool. Pity of the cold weather.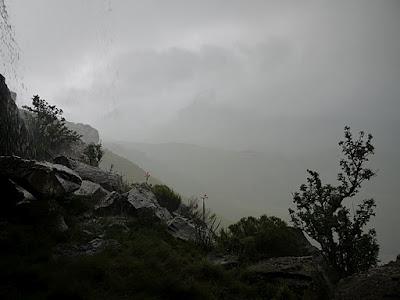 Enjoying a big hail storm from the comfort of our shelter.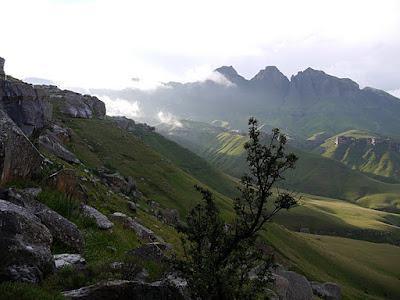 The last beam of the day's sunlight right after the storm.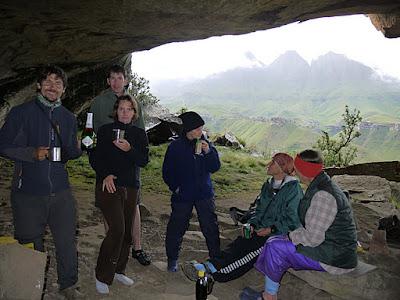 Opening the first bottle of champagne. We were suspecting wewouldn't make it to midnight.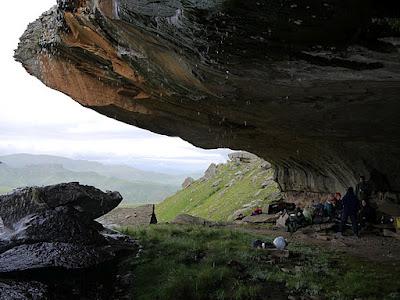 This picture gives you an idea of how deep the cave is.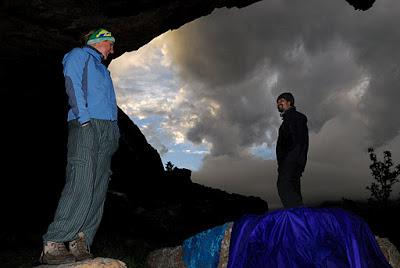 A picture of Bridget and myself taken by photo-enthusiast Anthonyvan Tonder.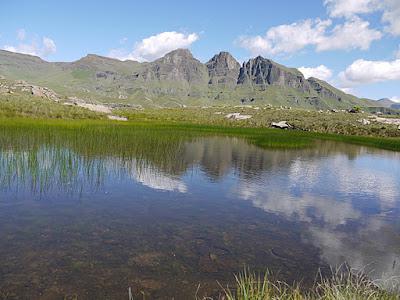 January 1st, 2012.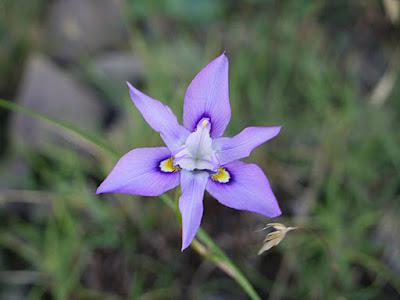 Another Moraea inclinata.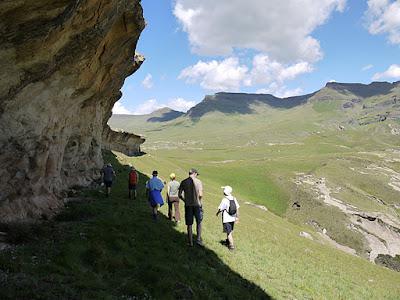 It was a fantastic day so we went for a short walk in thearea before heading back home.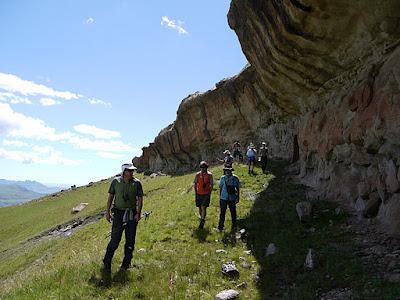 The group enjoying the unladen walk.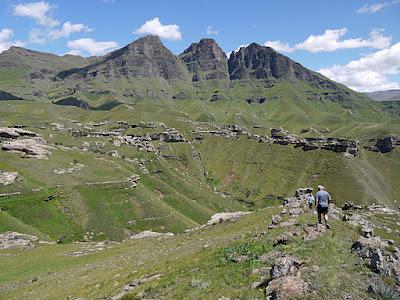 The ever-present Devil's Knuckles.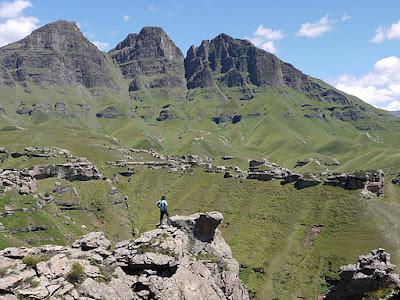 The man and the mountains.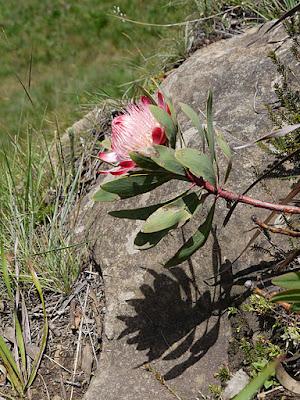 One of the first proteas in flower in the season.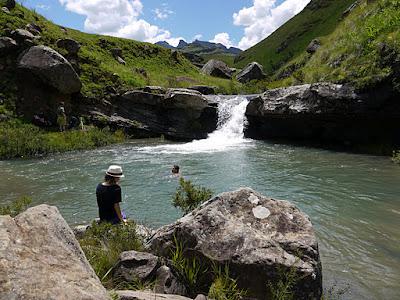 Enjoying a swim in Cedric's pool, along the Ngwangwane River.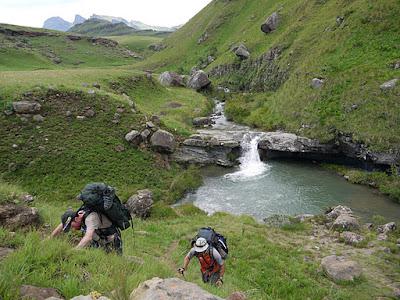 Cedric's pool is a well-know pool in the Bushman's Nek Area,only 5km from the camp.