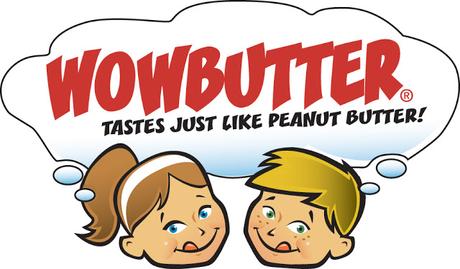 Disclaimer- 
Precious Little Worlds

 have been sent out some samples of peanut butter from WOWBUTTER
for free in exchange for our honest opinion for the purpose of our blog, to report back to you the viewers our findings.
About -
WOWBUTTER
Foods (formerly Hilton Soy Foods) is a small family business, owned and operated by the Mahon family. We started over 20 years ago with the idea of creating unique natural foods grown on our very own farms where we could provide superior quality products by completing every step of the process from "Field to Table" all in one facility. We also wanted to work towards ensuring the future viability of our family farm and at the same time help support other local neighbouring family farms.
Through many years of product development, trials and test marketing, we have progressed to the point where we now focus specifically on soy based foods using soybeans grown on our own farms and other local neighbouring farms located in the fertile soil of South-western Ontario, an area renowned worldwide for its high quality soybeans. 
In particular, ourSafe-for-School WOWBUTTER spread has become our main product line that has been selected as the focus of our efforts and the product we feel is most needed and most beneficial to society.
Having experienced first hand the impact of peanut allergies in our family and the importance of providing a peanut free environment for school kids, we developed our unique Safe-for-School WOWBUTTER specifically as a peanut butter replacement that "Tastes Just Like Peanut Butter!" for use in schools and other public institutions. We are proud to produce this much needed peanut butter replacement because it provides good nutrition at a time when better child nutrition is desperately needed in society. The benefits of consuming soy foods as part of a healthy diet are well known and extremely important during childhood years and throughout adulthood.
We are committed to providing lunch solutions for schools and helping to increase the number of socially responsible schools in North America that have implemented a complete peanut ban to help protect the millions of North Americans that live with peanut allergies. More importantly, we are helping educate the hundreds of millions of North Americans that are unaware of the severity of peanut allergies and the importance of supporting the implementation and adherence of complete peanut bans in schools and other public institutions. 
Often schools have delayed or cancelled plans to implement peanut bans at school due to backlash from uninformed parents who have not been introduced to our product. Until now, there was no consumer accepted replacement for the ever popular PB&J sandwich for school lunches. Our "Wow! Tastes Just Like Peanut Butter!" School Lunch Procedure Peanut Butter Replacement is the only product that is supporting school principals and teachers when peanut bans are implemented with a School Lunch Procedure, School Lunch Procedure Letter and School Lunch Procedure Labels while at the same time providing great lunch solutions for parents and kids both with and without peanut allergies.
We look forward to working together with you to create a happier, healthier and safer society for everyone!
Company Profile
FOR MANUFACTURERS — The WOWBUTTER Foods Advantage
100% Peanut Free and Tree Nut-Free Facility
Only top quality Select Canadian Non-GMO IP soybeans used
Gluten Free, Dairy Free and Kosher certified facility
Full manufacturing capabilities from "field to table" for better quality control and food safety
Proprietary Toasting Technology for unique tasting products
Now you know who and what they do I will now see about using the WOWBUTTER with my young family.
Personally I have never been a big fan of peanut butter especially on its own just always been too sweet for my liking but recently be thinking abut trying it out with the kids.
My daughter Millie has just started primary school so breakfast is very important in my eyes,so in the morning did them both wowbutter on toast

.
New to the range are.....
NUT FREE WOWBUTTER FLAPJACK BARS & 
WOWBUTTER PEANUT-FREE SATAY SAUCE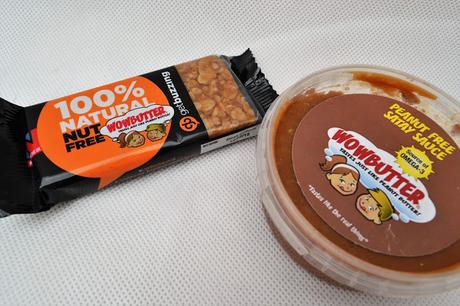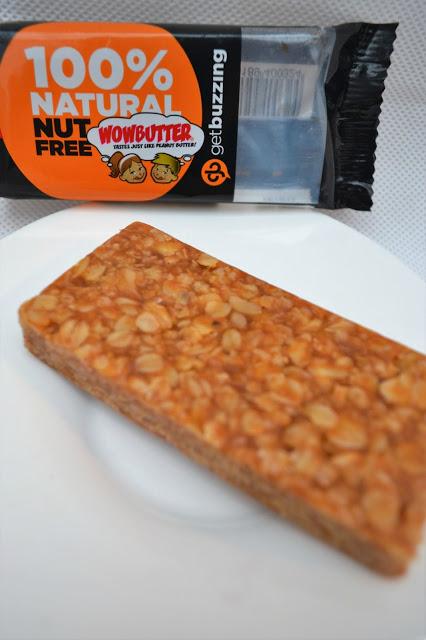 The bars
are so good if your child has a nut allergy due to them been nut free so no need to worry.
Also suitable for Vegans and Diabetics
they come packed high in protein
plus  
free from artificial colourings , flavourings and additives.
Around 291calories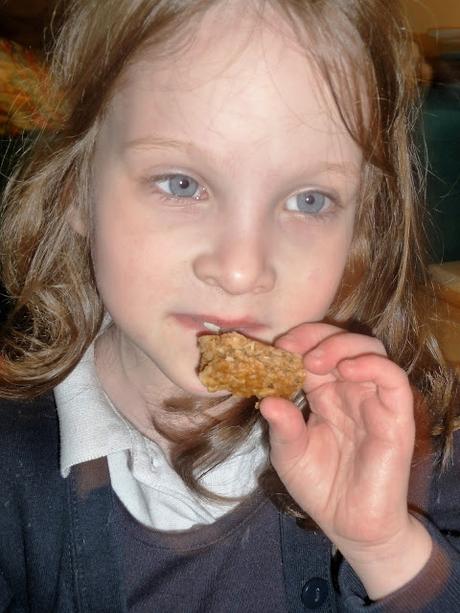 My daughter Millie enjoyed the bar but she did not eat all of it as was a little too much for her but the half she did eat said was tasty!
Very handy in school lunch boxes I think they are around £1.25 per bar.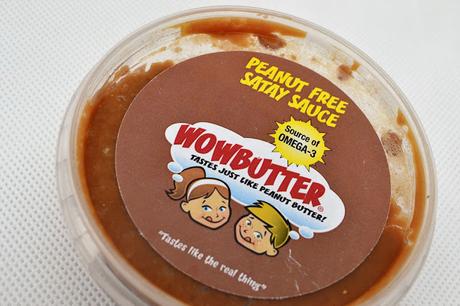 The Sauce is a fantastic way to introduce kids into more adventurous foods such as adding to your cooking such as chicken skewers in peanut satay sauce.  
Such a nice creamy texture and not too strong with such versatility to this product.Loving the new range and hope to even see more from WOWBUTTER.
http://wowbutter.com/