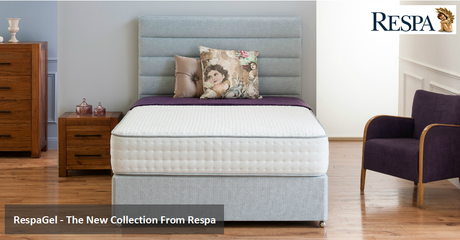 The RespaGel Collection
Respa have constantly evolved and innovated over their near 70 year history as technology and materials have changed. Their latest offering though is something entirely new and a small break from traditional bed manufacturing – Gel Technology or RespaGel.
Respa have teamed up with a leading Gel Manufacturer to research and develop a new type of Cooling Gel for a more restful nights sleep. RespaGel will also act to release pressure through a CoolCell Foam layer which yield to body parts where added support is required for an improved sleeping posture.
In addition to the cooling properties of RespaGel, the unique properties of the RespaGel Smart Mattress Cover allows for Thermoregulation with the high thermal conductivity resulting in a lowering in temperature of the contact surface of the mattress with heat created by the body allowed to pass through the mattress and dissipate into the room. In combination, Respa's unique and instantly responsive CoolCell Foam with the RespaGel Smart Mattress Cover (impregnated with RespaGel) provides for cool control while you sleep by ensuring the optimal environmental conditions for cool, supportive and healthy sleep.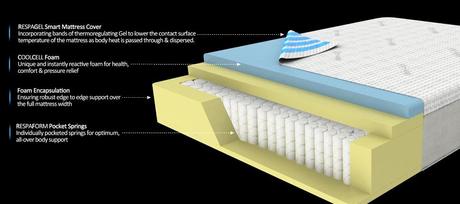 The RespaGel Collection currently comprises of three fantastic new models which have just arrived into stock here at Dalzells Beds.
RespaGel Sleep Supreme
The entry model RespaGel Bed/Mattress is the RespaGel Sleep Supreme. This competitively priced Gel Bed is endowed with the RespaTech Spring System, a 3D Knitted Mattress Lid with integrated RespaGel for optimal thermoregulation and a sumptuous layer of instantly reactive Respa CoolCell Foam.
RespaGel Nurture
The RespaGel Nurture is an enhanced model with the same specification as above but for Respa's Foam Encapsulation technology to ensure both added robustness and true edge to edge comfort and support throughout the whole of the RespGel Nurture's mattress surface area.
RespaGel Sleep Secret
The RespaGel Sleep Secret is the premium model in the collection for those who demand truly heavenly sleep with increased thermoregulation for an even cooler nights sleep with added support. Similar to the enhanced model above but with two full layers Respa CoolCell Foam the Respa Sleep Secret has to be experienced in-store to be believed such is the exceptional comfort levels.

Want To Know More?
Interested in the new RespaGel Mattresses and Beds? Drop by the store and try them for yourself. Alternatively you can simply email or call us for prices and further details. You won't be disappointed with our prices, free delivery throughout N. Ireland and Counties Dublin, Monaghan and Louth. Free recycling and a free set of pillows!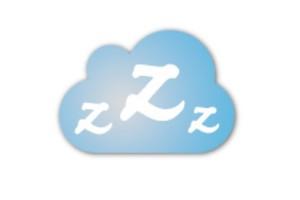 We Appreciate Your Business!