I hope that you all are enjoying your Thursday.
If you've been reading the blog for a while now, you know how I love sharing with you guys new artists and new music that I find appealing.
Lately, i've really been into a lot of up and coming artists. As far as genre goes, i've been listening to a ton of dance music with a lot of upbeat lyrics.
This week, I just so happen to come across the singer Ariana and the Rose.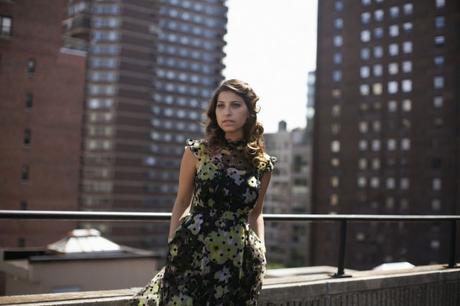 Her music is basically a cosmic fusion of Kate Bush and Robyn.
The song that I can't stop playing over and over again is her song 'Dirty Dancing'.
You can see the video here:
It's such a good song, and it's so catchy! I literally cannot stop listening to it.
What type of music do you like listening to during the week?
Do you know of any new artists that i'd like to give a listen to?
Let me know in the comment section below!
Meanwhile, you can check out Ariana and the Rose below at these links too:
Ariana and the Rose's Spotify
Ariana and the Rose's Facebook
Ariana and the Rose's Instagram
Happy listening!