Contributor : Preeti
Hey everyone!
Maybelline India has decided not launch the Vivids on India, instead they are beating around the bush with Bold Matte and the recent Pink Alert range.
Price : Rs 375 (buy online at nykaa.com here)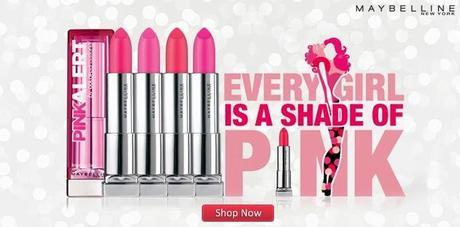 Image Courtsey : Maybelline Pink alert Range (Nykaa.com)
The
Pink Alert Lipstick
 comes in 4 different hot and neon pinks,
POW1
,
POW2
,
POW3
and
POW4
. These are not matte, they have a moisturizing and smooth texture unlike the Bold Matte series which was too drying and it would flake unevenly. 
Its actually very nice to see such bright colors in the market for such a reasonable price. Few years back finding bright neon colors was a treasure hunt :p. All the shades will mostly suit Fair to medium complexions. POW1 is a

 fuchsia neon pink with blue undertone, perfect for Niki Minaj :P, dupe for Candy yum yum I suppose?

POW2 is a

 warm magenta pink, perfect for medium complexions.

POW3 is a 

blue based hot pink for fair complexions.

POW4 is a 
coral pink which also suits fair to medium complexions (reviewed HERE)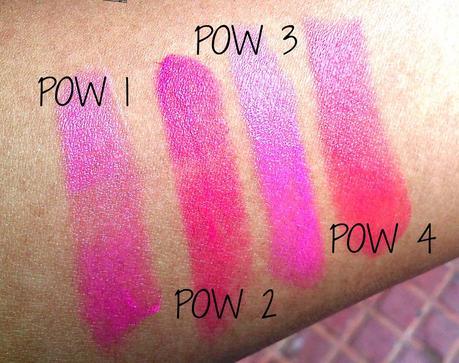 I have already reviewed Maybelline Pink alert lipstick POW 4 (read here) and soon would be reviewing POW 2.

What's your pick in this 4 bright neon lipcolor? Share your comments below.