Hi sweeties,
You know I love a good outfit competition, particularly New Look ones! It's no secret that New Look is my favorite high street store, so when I saw this competition, I knew I had to enter. They are giving away 5 £100 New Look vouchers, all you have to do is compile a party outfit that fits in with your body type!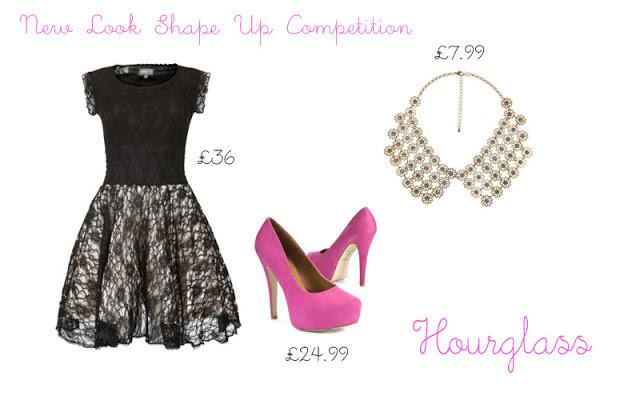 My body types an hourglass, however my hips aren't as big as my top half, so the lovely A-line skirt gives the illusion of a full hourglass. The elastic waist emphases a tiny waist. I love collars, so I thought this adorable necklace dresses up the whole outfit and I can transfer it to other outfits! 
Also, a pink heel. Always a must!