Hi everyone, hope you are all having a great start to the week! Today's post is on some items I bought from the

Jill Stuart Spring 2011 collection

. When I saw these promotional pics of model Lindsey Wixon as well as swatches from various blogs, I couldn't not resist purchasing a few items.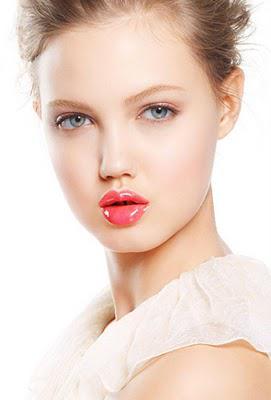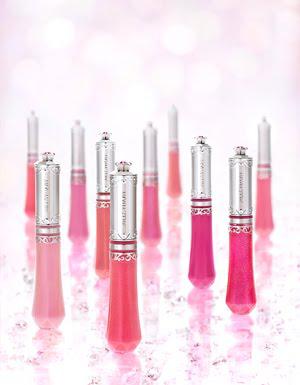 The lovely

Jennifer

from

Life and Lens of Beauty

does custom purchases, and she helped me buy the following items from Hong Kong:


Blush Blossom in Little Anemone 06




Mix Blush in Milky Strawberry 13


Lip Jewel in Catseye Wink


Her prices are very reasonable, and she's also super nice and friendly!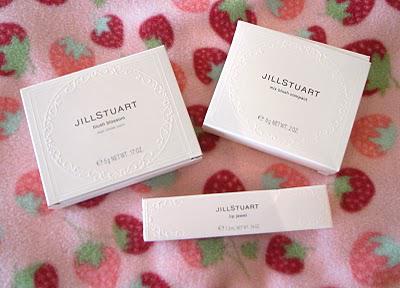 My favorite item of the 3 has to be the

Blush Blossom in Little Anemone 06

.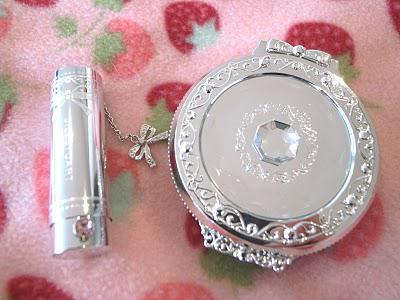 The colours in this blush are so pretty! I'm so glad that this isn't a limited edition, as I really love this blush. The scent is to die for...it's a beautiful sweet, floral scent that makes this blush a joy to use.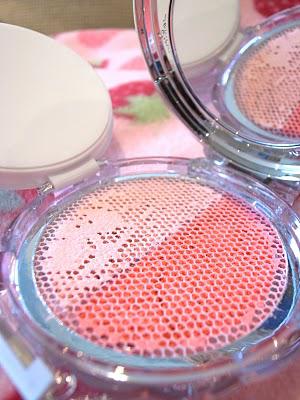 The lighter shade of this blush contains fine shimmer, which thankfully is not over the top with sparkles. It looks bright and natural one applied onto the cheeks.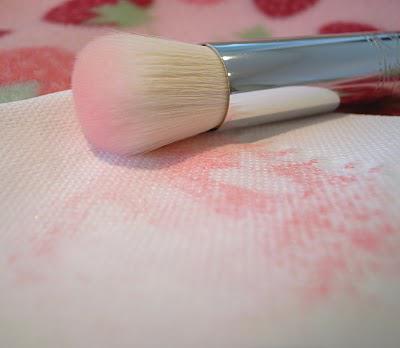 I found these loose powder blushes really tricky to apply. I used to end up with powder everywhere, making a huge mess. My new trick is to use a good brush like Illamasqua's Blusher Brush to pick up powder from the netting, and using the padded part attached to the inner lid to wipe of excess powder. For some reason, I find using the Illamasqua brush causes a lot less mess than using the brush provided.
Next up is the

Mix Blush in Milky Strawberry 13

. The compact includes four sweet pastel shades. They can be used individually, but mixed together they give a pretty soft pink.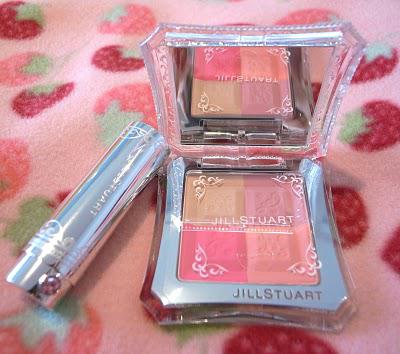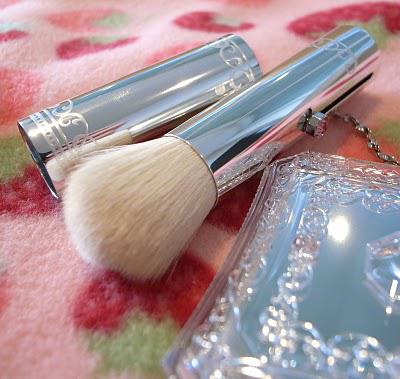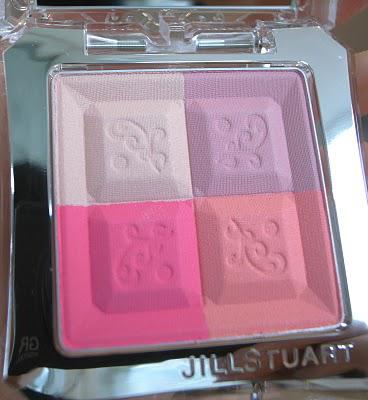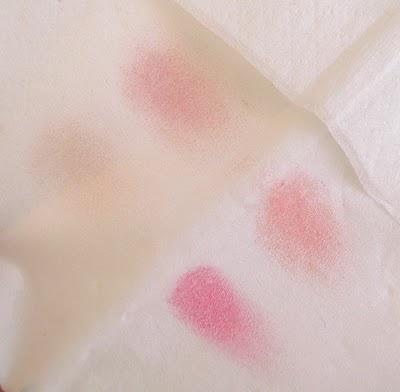 Lastly, I bought their newly released Lip Jewel in Catseye Wink 01. I love the beautiful packaging of this gloss!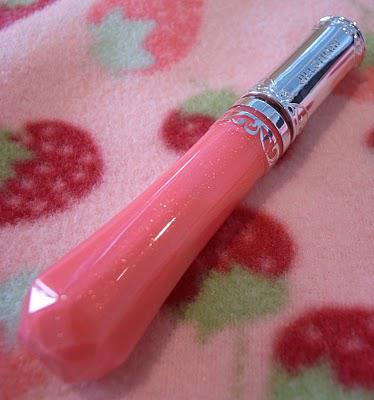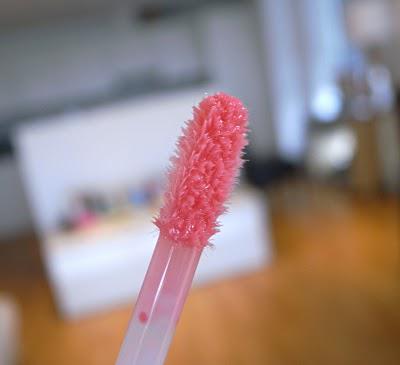 The color itself was not as pigmented as I had hoped, and look came out quite a light pink on my lips. The gloss is very shiney, packed with beautiful shimmer, and feels quite moisturising on the lips. I do which the coverage was not so sheer.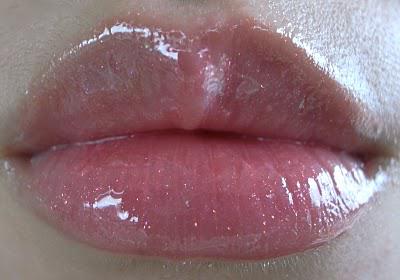 Here is a quick FOTD I did using the

Blush Blossom in Little Anemone

and

Lip Jewel in Catseye Wink

, to show you what the colours look on my skin.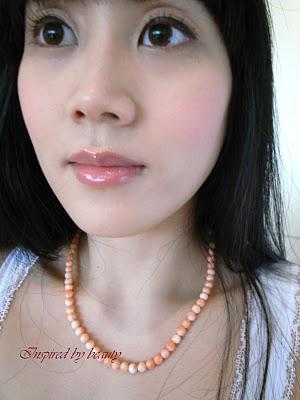 Thanks again to Jen for helping me get these products!