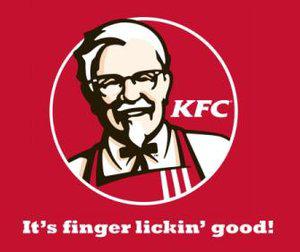 Have you been to KFC lately? I been! Yah! I'm really a big fan of KFC. Their chicken are the yummiest, with all due respect with McDonalds and Jollibee. :D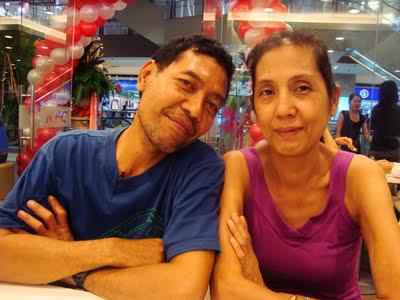 We picked up our father from the airport yesterday. On our way home, my little sister had a little drama inside the taxi and was crying because she wanted to eat at KFC for dinner. She's not a spoiled brat but my parents gave her what she wants. So we stop by at SM to have our dinner.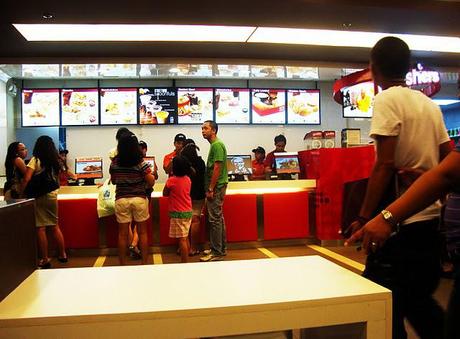 I was amaze when I enter the new and improved KFC in SM Cebu. They had renovated the whole place to look more elegant than before. There counter has also change a lot, including how they serve your orders. After giving your orders to the cashier, they will give you your receipt and  ask you to claim your order at the other counter at the opposite side. Quite time consuming on the part of the costumer, but I guess it might be very easy for them to serve the costumers well in that way.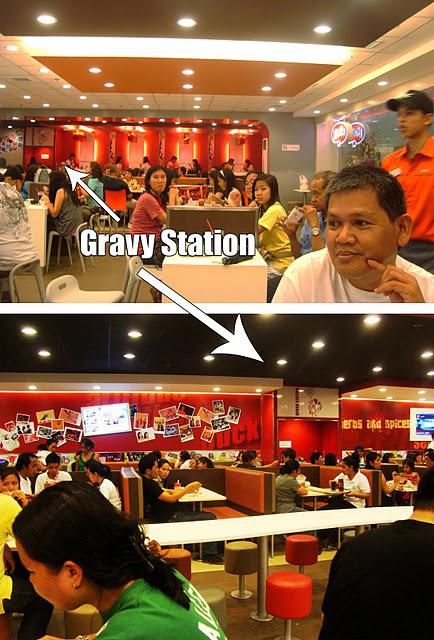 Another feature of their store is the two gravy station they put at each side. Now those gravy addict wont have problem asking another round of gravy for their chicken... and rice. :)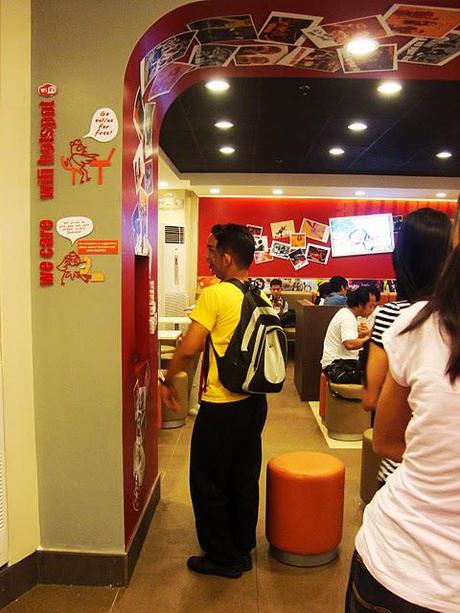 Now the coolest part about their new renovated KFC is this photo booth they place at the corner. Yes! Its a photo booth for those picture addicts. hehehe. Don't worry about the price, its free for all KFC costumers.  Though I wasn't able to try it, I'm pretty sure next time I will.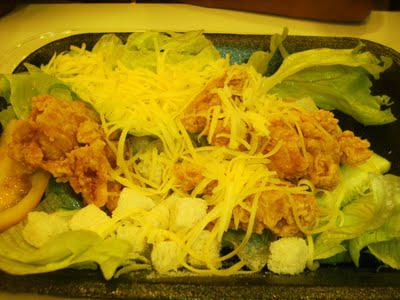 After being mesmerize by the new look of KFC, we ordered our meals.  Its my first time to have a bite of their chicken salad. I'm really not a big fan of vegetables since I was a kid. But lately I've been practicing to eat it. I'm being good to my body, you know!  :D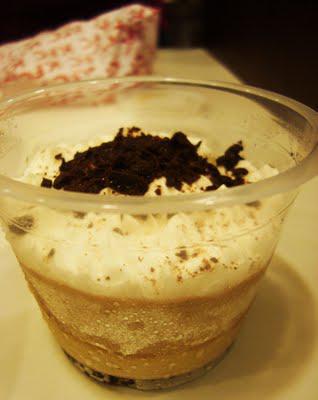 Its also my first time to try this chocolate teramisu. Its very cheap at 29pesos for a desert. :) Well, I've already tried their choco moose before. It was yummy, but I wanted to try something new so I choose chocolate teramisu. I don't know if its correctly spell. Pardon me if not. I'm not even sure if thats the name of that. ;)
Well anyways, if you haven't had a glimpse of this new look of KFC, better head down there now before your friends does. I pretty sure you'll gonna love the photo booth they set-up in there. :D