Estee Lauder has recently launced a new campaign called 'Every Woman Can be Beautiful', which features 3 new faces to their brand including China's own Liu Wen.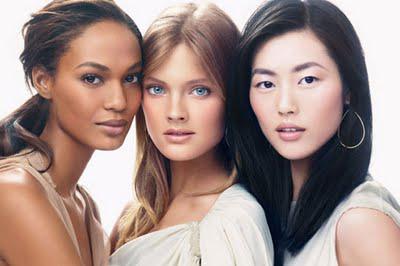 Two new products have been released: Idealist Even Skintone Illuminator and Cooling Eye Illuminator. These products caught my eye (mainly because of how beautiful Liu wen looks in the campaign shots), because I love skincare items which have make-up properties.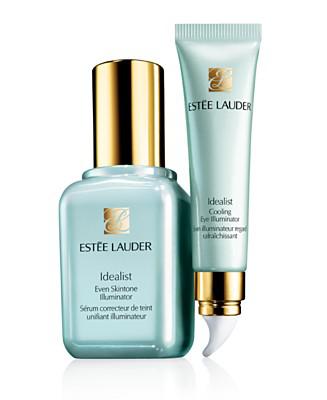 Idealist Even Skintone Illuminator
This product comes in 2 sizes 30ml (£46) and 50ml (£62). As they are very expensive, I bought the smaller 30ml bottle.
According to Estee Lauder:
"The first fast-acting Serum from Estée Lauder Research proven to significantly reduce the look of uneven skintone: blotchiness, blemish marks, dark spots, discolourations. Instantly skin looks fresh and radiant. 79% of women saw an immediate improvement in the look of uneven skintone. Skin looks noticeably clearer, brighter and more even-toned. Dark spots appear reduced."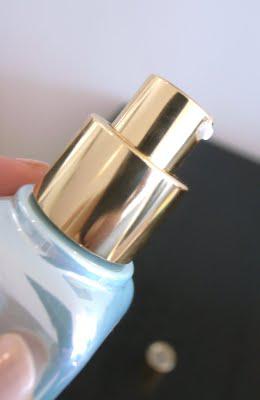 I love the pretty pearly blue packaging. The product is easily dispensed via a pump. Only a small amount is necessary per use. I would recommend using about half the amount shown in the picture below.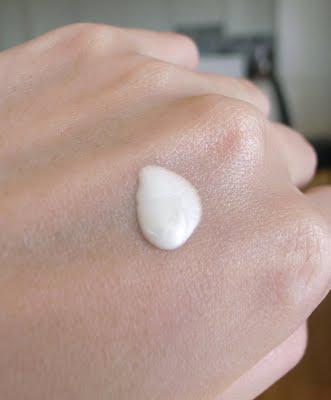 The serum is a lightweight pearly lotion.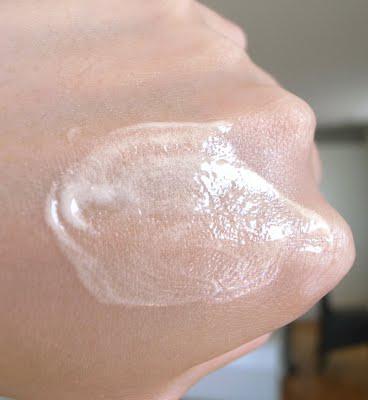 The serum has a touch of gold pearl which, once blended, creates a gorgeous illuminating effect. Initially I was worried about glittery/shimmery particles on my skin, but all that was noticeable was a beautiful glow.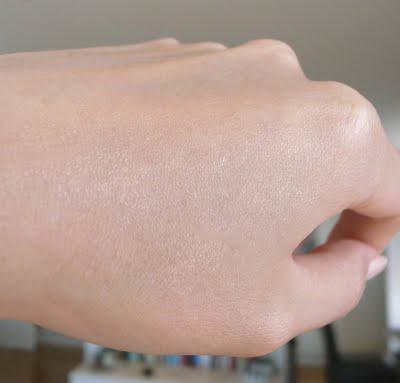 The illuminating effect is more obvious on my face. Here is a pic of me in a recent FOTD using the illuminator (I have added a touch of BB cream to nose and chin areas).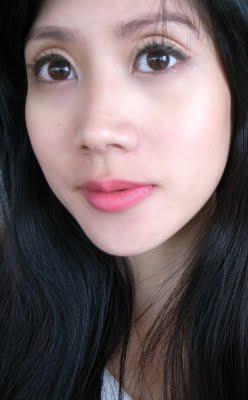 The serum makes an immediate difference to my skin. I feel radiant and confident with it on, and do not feel the need to cover up my skin. It brightens up my skintone and gives the skin a great glow. In addition, it does not irritate my skin in the slightest, and it feels lightweight and non-greasy.
As for non-immediate effects, I've been using this serum for over 2 weeks now and have noticed an overall brightening in my complexion which has nothing to do with the pearlescent illuminating qualities of the serum. I had uneven skintone from sun damage on my recent trip to Peru. After using the serum for 2 weeks, the slight discolouration on my skin has disappeared.
* I have to note that the discolouration on my skin was modest to begin with, so I don't know how this serum will fare with dark spots. *
I feel that this serum has evened out my skintone nicely, whilst brightening my complexion.
Idealist Cooling Eye Illuminator ~ £40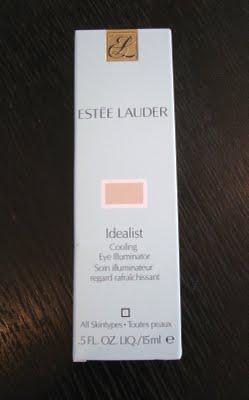 I was very lucky to receive this Eye Illuminator as a gift. At £40, it's a very expensive product.
Here are pics of the long list of ingredients: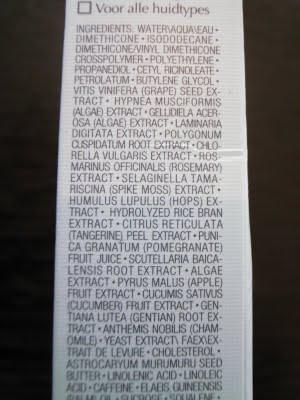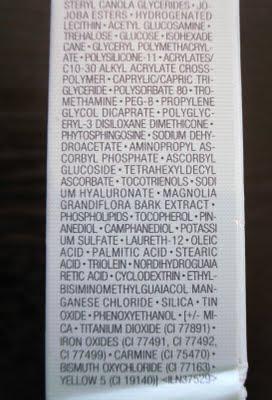 According to Estee Lauder:
"This highly concentrated complex targets the underlying causes of darkness and puffiness for dramatic brightening and de-puffing, instantly and over time.... Every stroke of the innovative ceremic tip cools, massages, helps de-puff and re-energize eyes."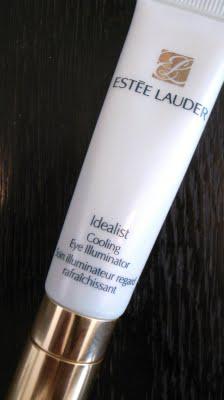 The cooling ceremic tip. I can vouch that this tip does indeed feel cooling on the eye area.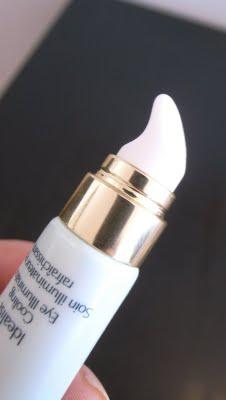 It comes in 2 shades, and I bought the lighter shade of 'Light-Medium'.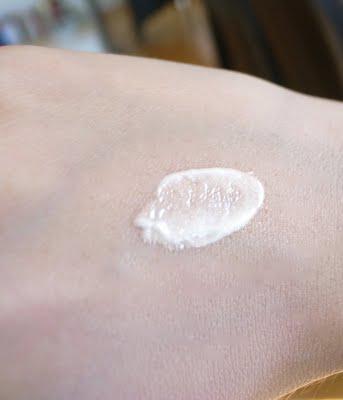 The tint is a supremely sheer pale creamy-beige with a hint of pearlised gold. The texture is very creamy, but light and not thick enough to cover dark circles (though it does minimise their appearance). Once spread, the cream gives a brightening, illuminating effect.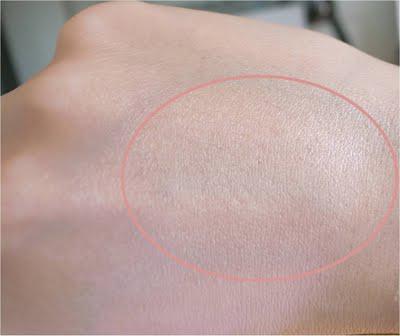 I use this illuminator sparingly in the mornings and it instantly brightens up my eyes. I love the refreshing, cooling sensation the applicator gives, and my eyes instantly becomes less puffy. My eyes look refreshed, and I feel more wide awake. I haven't used this cream long enough to notice any long term lightening of my dark circles.