abh dream glow kit review, holographic makeup
">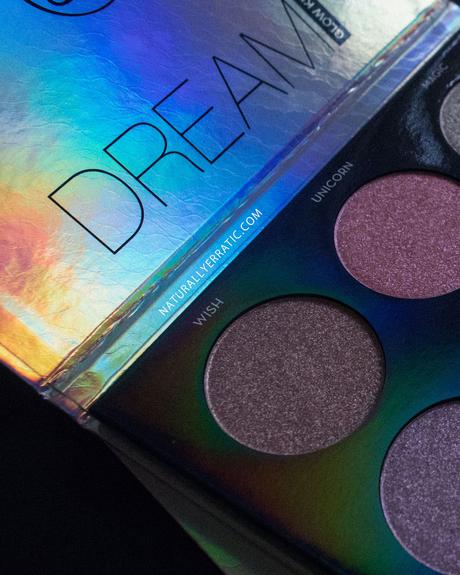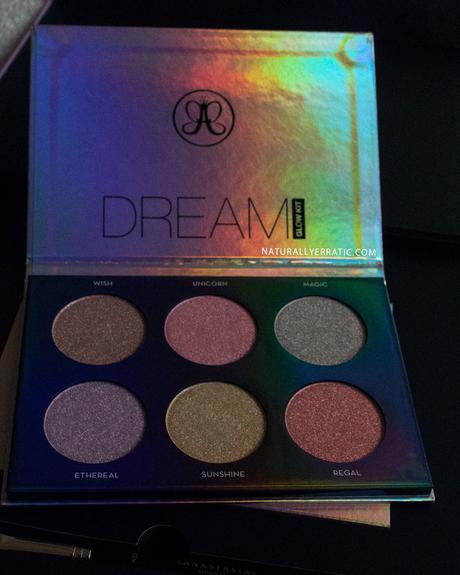 I was lucky enough to get the first of the ABH Summer Makeup '18 collection in PR. I got both the new ABH Dream Glow Kit as well as their 6 new shades of their matte lipstick. Today I'm sharing swatches and review of the Dream Glow Kit as well as a tutorial on how I created this graphic eyeliner summer makeup look.
abh dream glow kit
">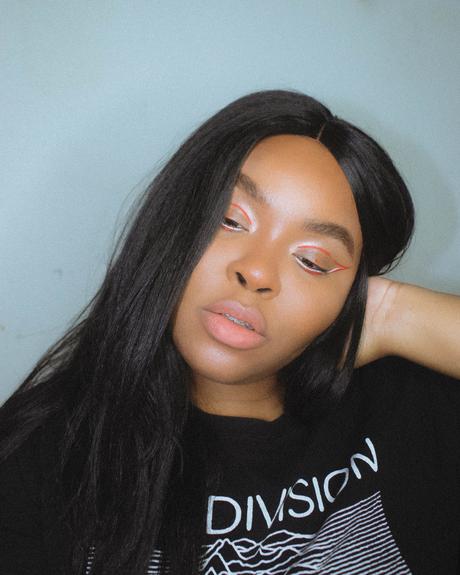 kvd white out super brow pomade, abh spicy liquid lipstick
">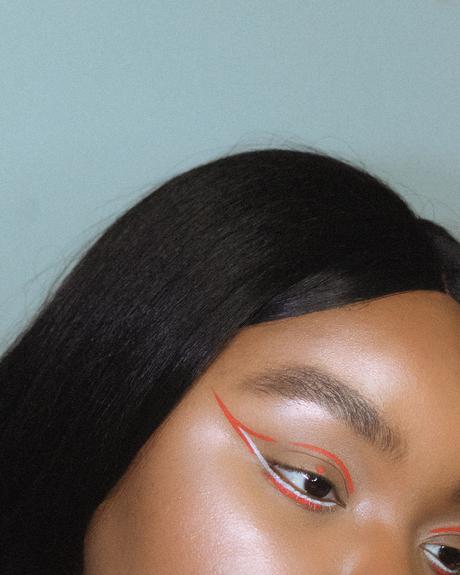 Abh dream glow kit review
In this look I'm wearing the highlighter shade REGAL from the ABH Dream Glow Kit which is a gorgeous peachy-champagne glow. The colors are beautiful and the formula is super reflective and shiny.  Texture rise the Dream Glow Kit is slightly reminiscent of the the Nicole Guerriero Glow Kit from some time back, that Glow Kit is actually one of my favorites as I love a super glitter sparkle highlighter because I love how bouncy and dreamy they can look on the skin. I fell though that the base of the shades in the Dream Glow Kit are less metallic looking on the skin and do not leave much of a cast on darker skin which is a plus.
I'm also wearing the ABH Matte Lipstick in Hollywood.
Glowy summer festival makeup tutorial
Products
Liner Brush: https://fave.co/2s8HJFK
Kat von D Beauty Super Brow White Out: https://fave.co/2IyVNl7
Shop ABH on Sephora: https://fave.co/2CVtp62
ABH Dream Glow Kit
ABH Spicy Liquid Lipstick
ABH Hollywood Matte Lipstick
ELF Beauty Shield Daily Defense Makeup Mist: https://fave.co/2kp3sF2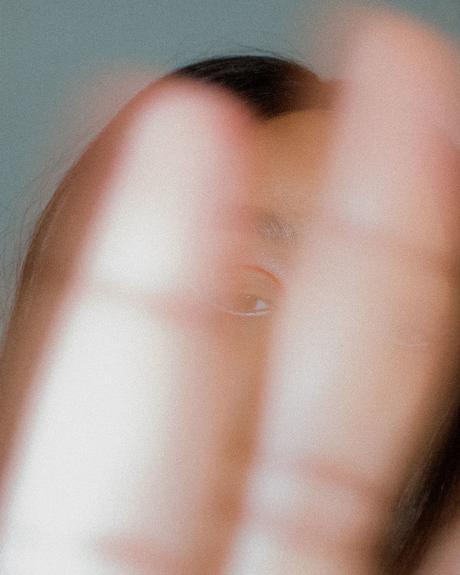 *This post may contain affiliate links, which means I make a small commission off sales that in no way will cost you. Thank you for supporting Naturally Erratic by shopping these links.