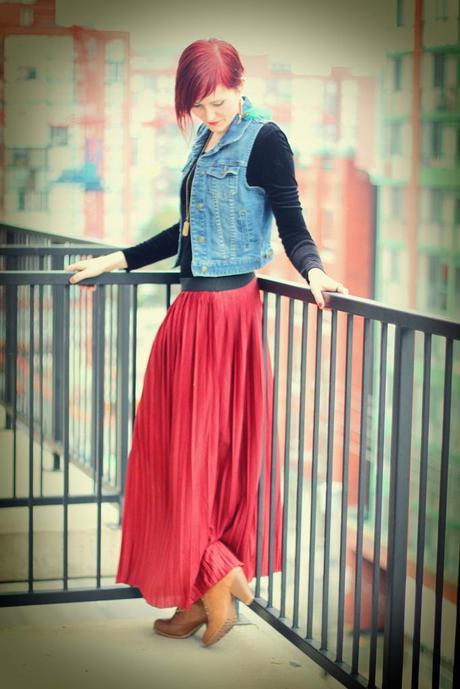 All clothes style from Forever 21's new F/W collection.
// Ladies Work Boots // Red Maxi Skirt // Velvet Body Suit // Jean Vest // Stone Pendant // Turqoise Feather Earring //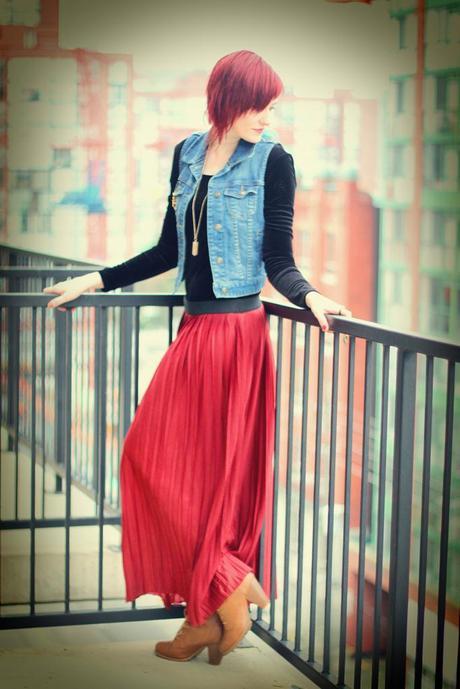 Yesterday I had the chance to get to sneak into my new Loft to take some pictures of the space and I'm sooo excited to share them with you guys. The first things I did when Chelsea (my best friend and soul mate) and got there was grab the camera and try out, for the first time, a daily style photograph on the new balcony. Although the new balcony is much much wider than the old one, I was worried it wasn't going to be long enough to get the camera back far enough to take the pictures but luckily, even with heels on,  it was just the right size and we took these amazing shots we took right before the rain came in. Thanks Chelsea! Wish you could be my tripod all the time ;)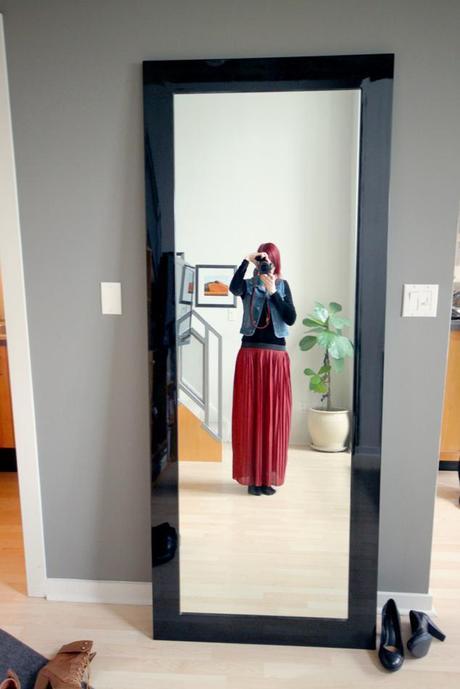 All the furnishings in the apartment right now are the previous owners but I really loved this mirror so I might just have to find my own to put in there once she leaves.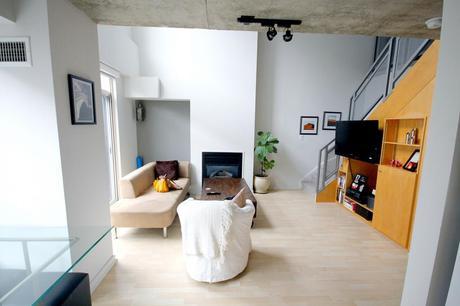 The building I'm moving into is so much smaller than my previous place, which I love and has a wonderfully quaint and sweet feel to it. Everyone I've met has already been so nice and the owner of this place is truly amazing. She was one of the nicest people I've ever met and when she told me she chose my offer I cried so hard since it was a tough competition to get the place, which was a freaky experience for me but made all the sweeter when I actually got the place! She said she had lived in this place for 6 years and even though it was time to leave and find something closer to work for herself she wanted to see it go to someone who would love it as much as she did and she saw that I was that person! We shared a lot of the same interests and we bonded over that while we chatted into the night as the agents went over legal bullish.  It's nice to be getting a real home, pre-loved. I feel good things about this place....Riding this wave of happiness hard.....For more on the entire place please check out my lifestyle blog over at Ivory & Gold.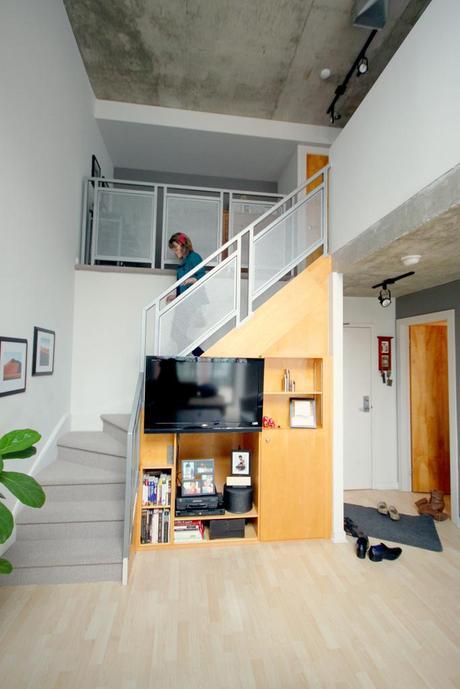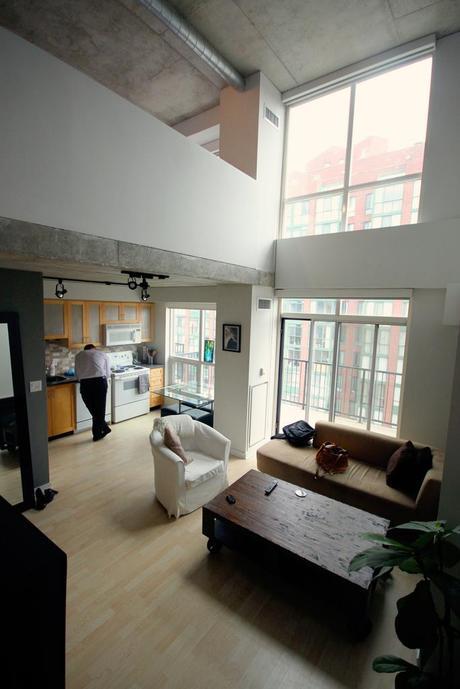 I wanted to wear something really special when I was visiting today so I put together this outfit. Sometimes you put something on and you feel simply fantastic! This has been my favorite look I think I've worn all year. There was something about the colours, the textures and even just the balance between casual and elegant that got me going! I felt like a million bucks walking down the street, the wind blowing my maxi dress around my knees and my tough little denim jacket hugging my like a warm embrace. The blend between masculine and feminine is something I'm rocking this fall both in my daily style and with my new haircut.  I love the combination of masculine structure and texture but a soft and delicate feminine color palette that the outfit and the hair have. The layering of all these textures was so much fun to put together. A tactile adventure, velvet, denim and light, pleated silk topped with a crystal necklace and a feather earring give the outfit a playful and surprisingly sensory experience.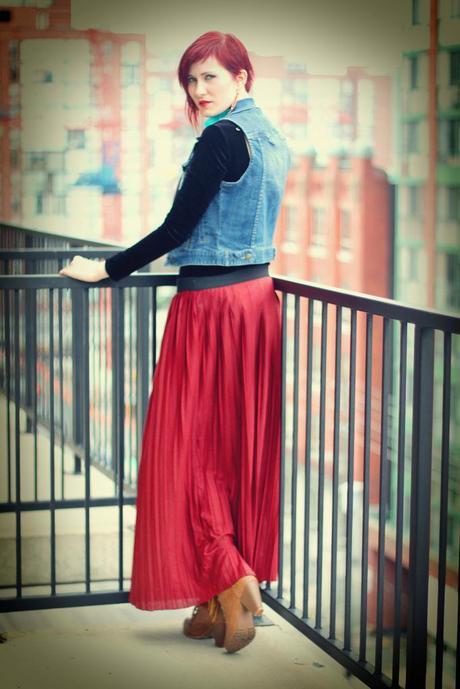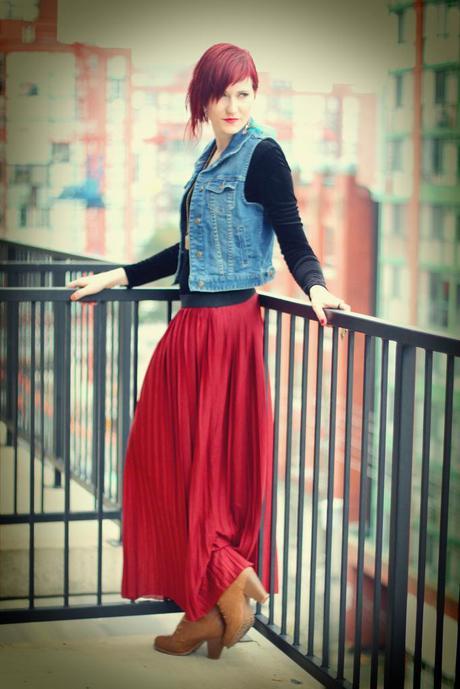 I'm addicted to menswear in the fall/winter collections right now....The new collection from Whistles is my current obsession. I watch their promo video everyday since it's incredibly moving and so beautiful. Their jackets are fantastic and the blend of leather in the detailing is perfection. I've never ever spent anything close to that much on one piece of clothing before but I'm def going to put that on my x-mas wish list.... Either way,  their collection totally inspires me every time I leave the house and the tougher, edgier more masculine stylings in this outfit.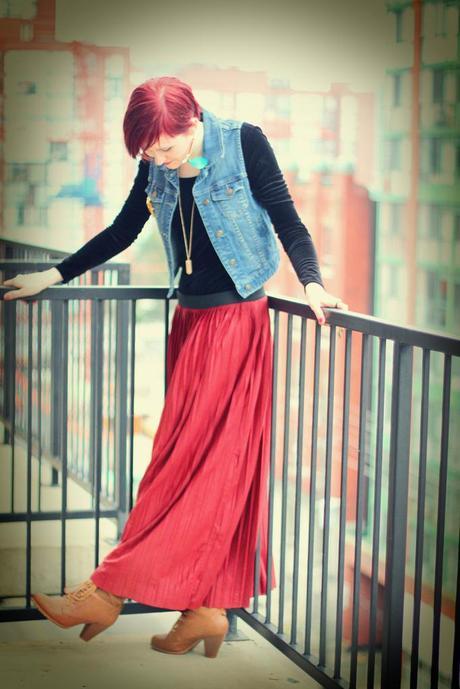 How has the fall weather changed your style? How are your adapting to the cooler weather and (here in Canada) the unending rain...
Apple plcking this weekend! Pumped!