I am in LOVE! 
This design is so simple and so easy and it gives such a stunning effect. I die!! 
Oh man you're just going to have to keep reading to see what I'm talking about ;)
I started off applying some single chevron nail vinyls to my bare nails, I'm using vinyls from TLLB. Then I painted over the vinyls with LynBDesigns Absolutely Absolem and quickly peeled off the vinyls before the polish was dry. I sealed it all in with some Seche Vite and the design was finished. Yes it was that easy!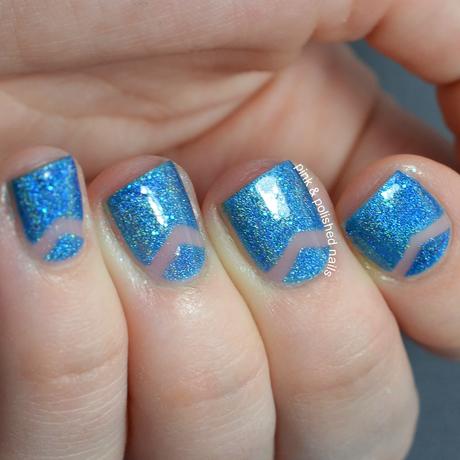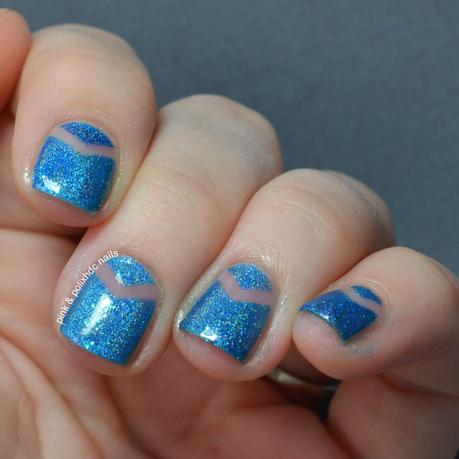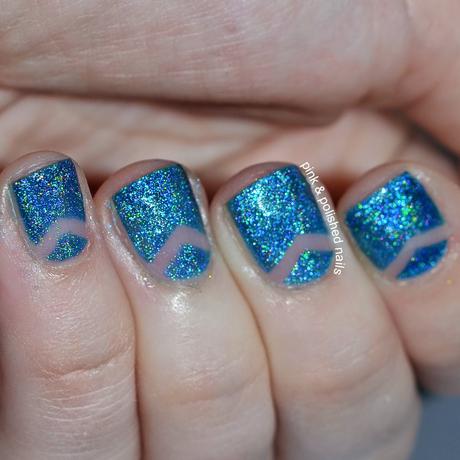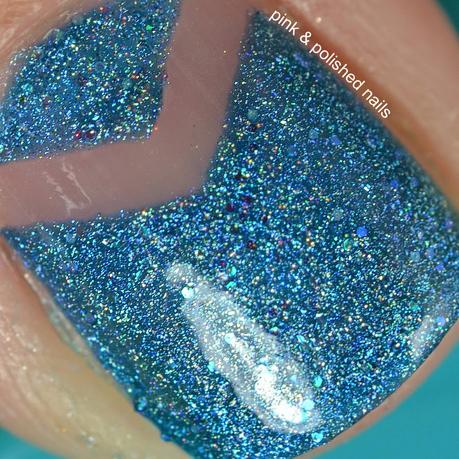 I honestly can't get over how much I love these nails. The effect is just stunning and I really wish I had gotten a photo in the sun because this holographic polish is just blindingly perfect. I can't wait to do even more negative space nails soon, they really are so simple but so fascinating.

What do you guys think?

Keep an eye out on my Instagram and YouTube Channel for tutorials on this look! I will update this post when the links are available.

Thanks so much loves :)